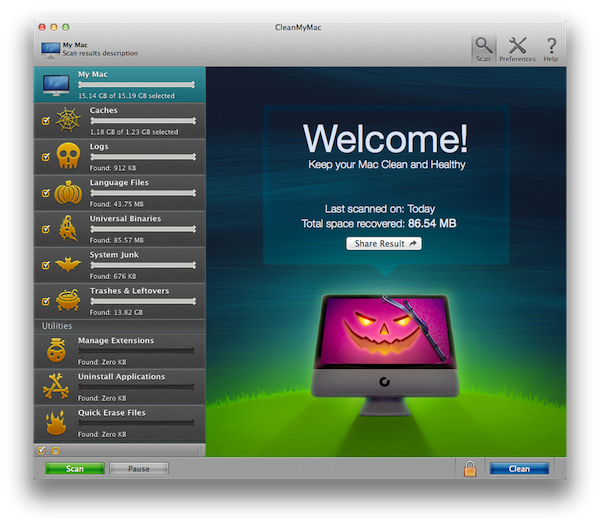 Sometimes we release new color themes for CleanMyMac Classic that are not included with the application.
We've tried to make installing new themes as simple as possible. All you need to do is have CleanMyMac 1.10.1 or higher installed and then click a theme link offered by MacPaw, like this one (our Halloween Theme):
cleanmymac://installTheme?themeURL=http%3A%2F%2Fdl.macpaw.com%2Fthemes%2Fcleanmymac%2FHalloween.cmmtheme.zip
However, if something should go wrong, there is another way to install a theme to CleanMyMac Classic:
Analyze the link for the CleanMyMac Classic theme you've found and extract the link to a zip-file. In the case of the Halloween Theme, it is: dl.macpaw.com/themes/cleanmymac/Halloween.cmmtheme.zip
Download and unzip the theme file.
Open the file that had been extracted (it has *.cmmtheme extension).
Once opened, CleanMyMac Classic should automatically install it.
That's all there is to installing new themes to CleanMyMac Classic!