When you simply Trash apps, you remove only the .app-file. However, many applications generate service data that is stored in other places. CleanMyMac 2 is able to find and remove these files related to the app, freeing up more space on your hard drive.
In order to help you remember to use CleanMyMac 2 to uninstall apps, you can go to the CleanMyMac 2 > Preferences menu, open the Monitoring tab and check the Offer to correctly uninstall applications box. After doing this, every time you move any application to the Trash, CleanMyMac 2 will launch for correct uninstallation.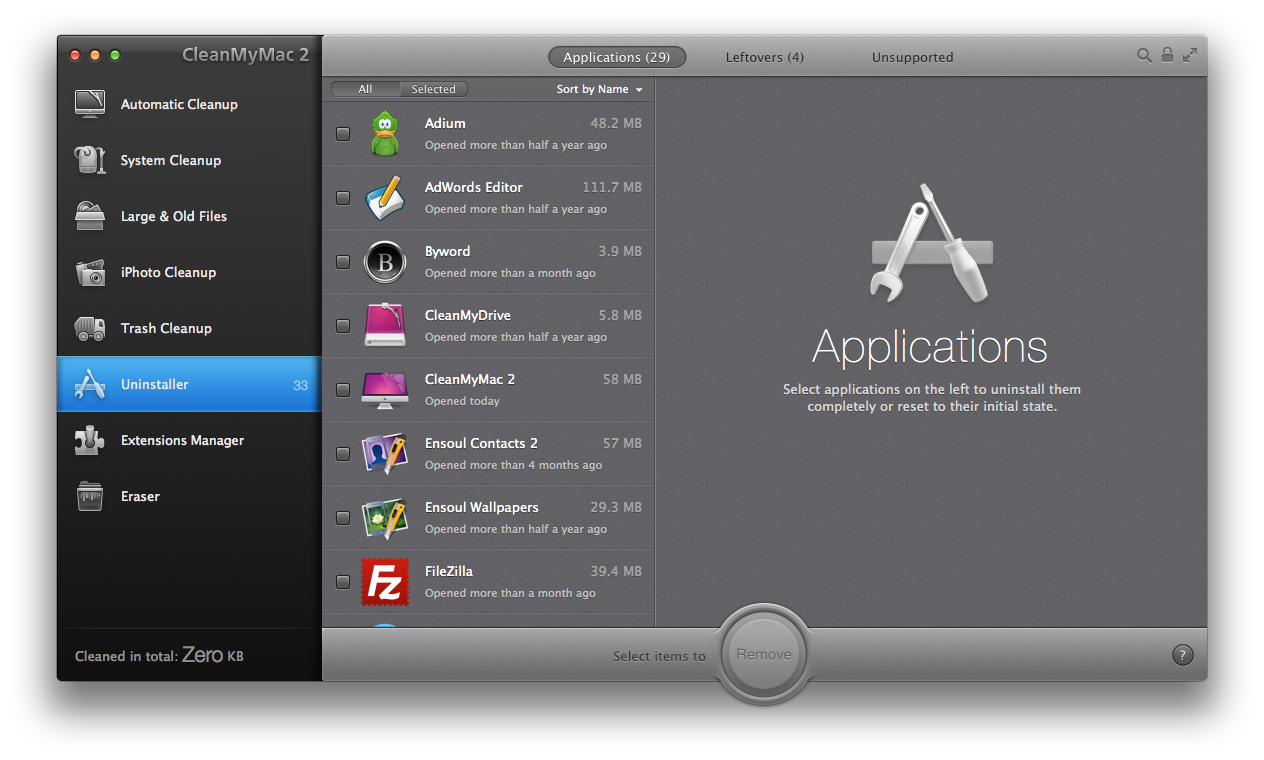 Download CleanMyMac to Uninstall Apps
Read more: How to Uninstall Mac Applications and Programs with CleanMyMac 2?