Wallpaper Wizard 2
Thank you for downloading
Your download will begin automatically. If it doesn't, please click here. 1. Open
Find the DMG file in your Downloads folder, and open it.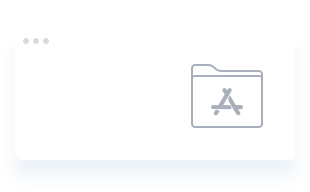 2. Install
Just drag and drop Wallpaper Wizard 2 to Applications.

3. Launch
Awesome! You're good to go. Enjoy using Wallpaper Wizard 2!
Subscribe to know first
Our delivery owl will bring you our best deals and news about MacPaw apps.
Thanks for signing up!
You're almost done. Now, please check your email.
System Requirements:
macOS 10.11 and higher, 200 MB
*4.5 - rating for all versions, based on 135 user reviews.
Our users speak volumes about us
An amazing app for people who care as much about aesthetics as I do... This app is amazing for anyone who likes having unique, amazingly aestetic backgrounds for their Macs... I continue to recommend it to all my friends.
I am really enjoying this app. I love change and that includes my desktop pictures. At first, I found just a few themes that I liked, but over the last two months, they have outdone themselves with new themes and images... Highly recommend this app.
What else can Wallpaper Wizard 2 do?
Wallpaper Wizard 2 brings stunning images to all your displays and automatically updates them to your liking. Effortlessly.
Over 25,000 4K images
All categories updated monthly
Separate backgrounds on different desktops
Automatically changing based on a custom schedule