Make use of your summer
Master a new skill in a booming Ukrainian IT company. You'll learn from experienced mentors, apply your knowledge to real-life tasks, and study the industry from the inside.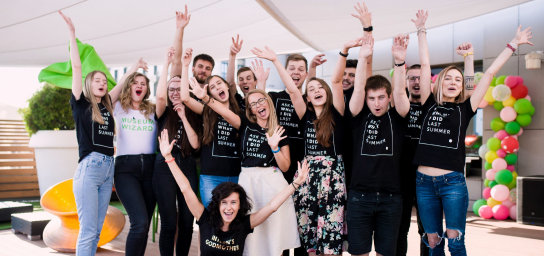 What you'll do:
Work 30 hours/week in our office
You'll be surrounded by smart tech and 2 cats inside of a futuristic state-of-the-art office. You can even work beside a fireplace.
Be a part of MacPaw for 3 months
Yes, we even pay you for it. The best partnership should be a win-win for everybody. Make a summer job your best-ever job.
Deal with real products and tasks
This is real life, forget about theory. You'll plunge into the software world to solve real problems. Your ideas can make a difference.
Build your own product as a final test
You'll bring home more than just a line for your CV. Start your own project during a 2-week hackathon to apply everything you've learned.
You can specialize in:
macOS/iOS Development
Do you have basic knowledge of Xсode, Swift or Objective-C programming languages?
Tried to write at least one app for iOS/macOS? Understand OOP principles, data structures and algorithms? Want to become macOS or iOS pro software engineer? Love Apple products and fluffy cats? We are waiting for you. And remember: the most important is how you think, not what you know. So don't be afraid to apply!
Mentors:
Roman Tikhonychev
Software Developer
Bogdan Mihiliev
Software Developer
Yevhenii Peteliev
Software Developer
Quality Assurance
Apply if you know the basics of software testing and your English is OK (Intermediate level).
Do you understand the basics of OS administration and know a thing or two about Unix systems? Heard of scripting and algorithms? Drop everything and come join our team!
Mentors:
Volodymyr Borodavchuk
Software Testing Engineer
Anatoly Kasyanov
Software Testing Engineer
Roman Tyshchenko
Software Testing Engineer
Product Management
Product lifecycle, UX, product/market fit, analytics, metrics, roadmaps, and more.
Lean development, User research, Prioritization, Elicitation, Roadmaps, Leadership, Funnel marketing, A/b testing, Project management, Risks management, Agile software development — if you're familiar with at least 50% of these words — join our team.
Mentors:
Alex Tatarchuk
Product Manager
Yaroslav Stepanenko
Product Marketing Manager
Agile
Like people? A good starting point. Study psychology or HR? Even better.
Agile & Scrum is about designing work processes. How to boost a team's motivation? How to better visualize goals, organize teamwork, and make it flawless? We'll teach you what it takes to be a good team coach. And if you've managed projects before, be prepared to unlearn what you know. It will be tough but fun.
Mentors:
Kate Uglitskikh
Scrum Master
Oksana Nevdakha
Scrum Master
Customer Care
Customer Care is the opposite of "customer support."
Yeah, it's like the difference between an art and a job. Come be part of our team if you are genuinely interested in helping people. Our requirements are: proficiency in at least one foreign language at the upper-intermediate level (English, French, German, or even Japanese!) and good communication skills. By the end of the internship, you'll become a 90 LVL communication virtuoso.
Mentors:
Tatiana Kobzariova
Customer Care Specialist
Kateryna-Oleksandra Kharytonova
Customer Care Specialist
Volodymyr Voronin
Customer Care Specialist
PPC
Beware, you're entering the mysterious world of paid advertising.
In other words, pay-per-click. Our perfect intern has 1+ years of work experience (agency, freelance, ecommerce). You need to be familiar with GDN, Facebook, Snapchat, Bing, Instagram advertising. There will be lots of data and long Excel files — brave souls, we are waiting for you. The last two requirements: intermediate English and scrupulous attention to detail.
Mentors:
Olena Ivaschenko
PPC Specialist
Marina Lisnyakovskaya
PPC Specialist
Vsevolod Zhovtenko
PPC Specialist
Design
Design internship at MacPaw is your first-class ticket to Product Design.
You'll see what it really is and learn the hard-core truth about it. You'll deep dive into landing pages, user cabinets, registration forms, banners, marketing, idea generation, print design, and all the similar stuff. Apply now and your portfolio will blossom.
Mentors:
Andrew Reshetnik
Product Designer
Oleksandr Pronskyi
Product Designer
Oleksandr Danevich
Product Designer
Maxim Kukurudziak
Product Designer
Apply if:
You improve things you don't like, not complain about them. You find changes exciting, not scary. And your English level is at least intermediate.
Time left to apply:
Hear from our interns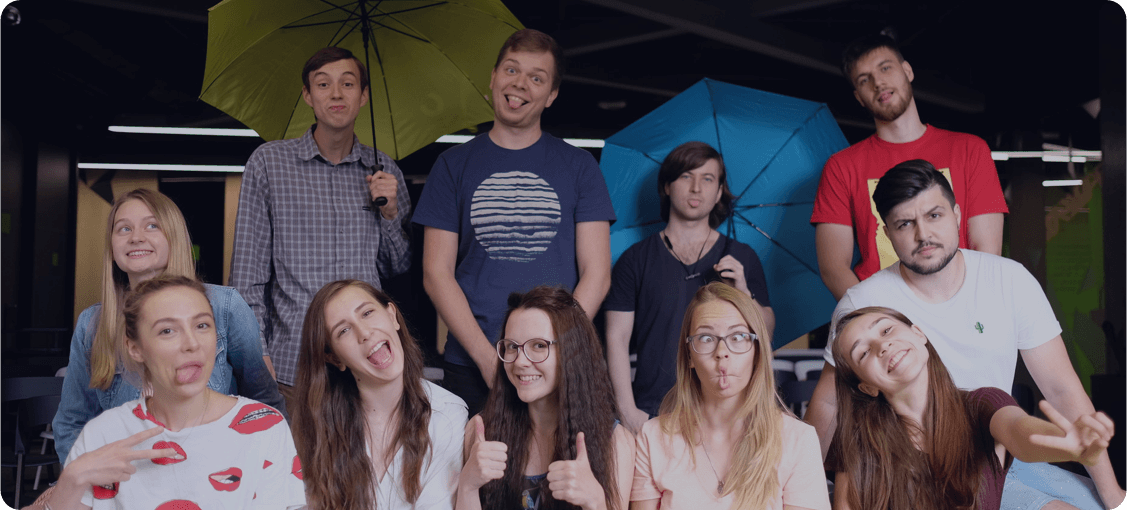 Internship Schedule
08.04 — 05.05
Application time
06.05 — 31.05
On-site interviews