Make use of your summer
Master a new skill in a booming Ukrainian IT company. You'll learn from experienced mentors, apply your knowledge to real-life tasks, and study the industry from the inside.
Applications Closed on May 24th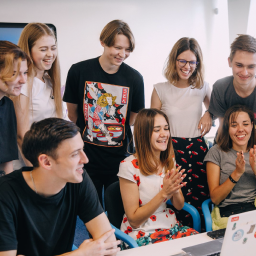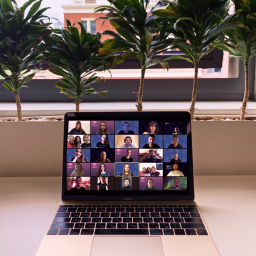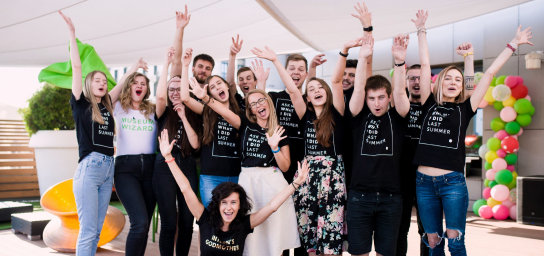 What you'll do:
Work 30 hours a week in our Kyiv office
Right now we can't tell where you and us will meet. Will it be at our office? Or through a screen? We don't know. But what we do know is that you will have a great a time and learn a lot. We'll make sure of it.
Get a scholarship for the whole 2 months
Yes, we even pay you for it. The best partnerships are win-wins for everybody. Make your summer job your best one ever.
Deal with real products and tasks
This is real life, forget about theory. You'll plunge into the software world to solve real problems. Your ideas can make a difference.
Build your own product as a final test
You'll bring home more than just a line for your CV. Start your own project during a 3-day hackathon to apply everything you've learned.
You can specialize in:
macOS/iOS Development

Have you ever tried to write something for iOS or macOS? We hope the answer is yes.

If you know Xсode, Swift, or Objective-C programming languages, understand OOP principles, data structures, and know a little bit about algorithms – you're perfect. We'll guide you and help you grow into a great software engineer. So go ahead and apply! Our coffee machines and cats are waiting for you.

Back-End PHP Development

Do you have a basic understanding of PHP and SQL? Then smash that Apply button.

You're just what we need if you know what OOP stands for, can use at least one framework, and your English is okay to read documentation. And if you've ever heard something about NoSQL, MQ, and Unix systems – it'd be a huge plus.

Front-End Development

Passionate about creating flawless web-pages? Awesome! We're waiting for you.

We're looking for a person who understands the basics of Web, knows HTML, CSS, and a little bit of JS. It'd be perfect if you've worked with JS and CSS frameworks and know a bit about how Back-end works. Worked with third-party APIs and libraries? Superb! Go on and send over your application.

Quality Assurance

Go ahead and apply if you know a thing or two about software testing and OS administration.

Our perfect intern has a technical background, intermediate level of English, understanding of basic backend and frontend principles. If you know any programming language, that'd be a plus.

Public Relations

Learn how to build brands and spread messages through international media.

PR is about excellent communication skills and a passion for telling stories. Of course, having a great thing to tell about wouldn't hurt either. Here we have all that and even more. So if you want to learn how to get on the pages of Forbes and The Entrepreneur, send over your application. All we need from you is excellent English and a love for software products.

Affiliate Marketing

It's all in the figures. Performance-based marketing – that's what this internship is about.

We're looking for someone familiar with basic concepts of online marketing, such as search engine optimization, social media marketing, paid advertising, content marketing, and analytics. If you're confident in your English and communication skills, go on and send us your application. Experience in any field of online marketing, customer support and/or lead generation is strongly preferred.

Copywriting

Do you live and breathe words? Great. Have an eagle eye when it comes to grammar and spell check? Even better.

We're looking for a person who has excellent English in a combo with impeccable grammar and common sense. If you've previously worked as a copywriter and know some stuff – that'd be great. But if you didn't, don't let it discourage you. Just be ready to learn lots and lots about writing different types of copy and putting that knowledge into practice.

Design

Design internship at MacPaw is your first-class ticket to Product Design.

You'll see what it really is and learn the hard-core truth about it. You'll deep dive into landing pages, user cabinets, registration forms, banners, marketing, idea generation, print design, and all the similar stuff. Apply now, and your portfolio will blossom.
Apply if
You improve things you don't like, not complain about them. You find changes exciting, not scary. And your English level is at least intermediate.
Time left to apply
Hear from our interns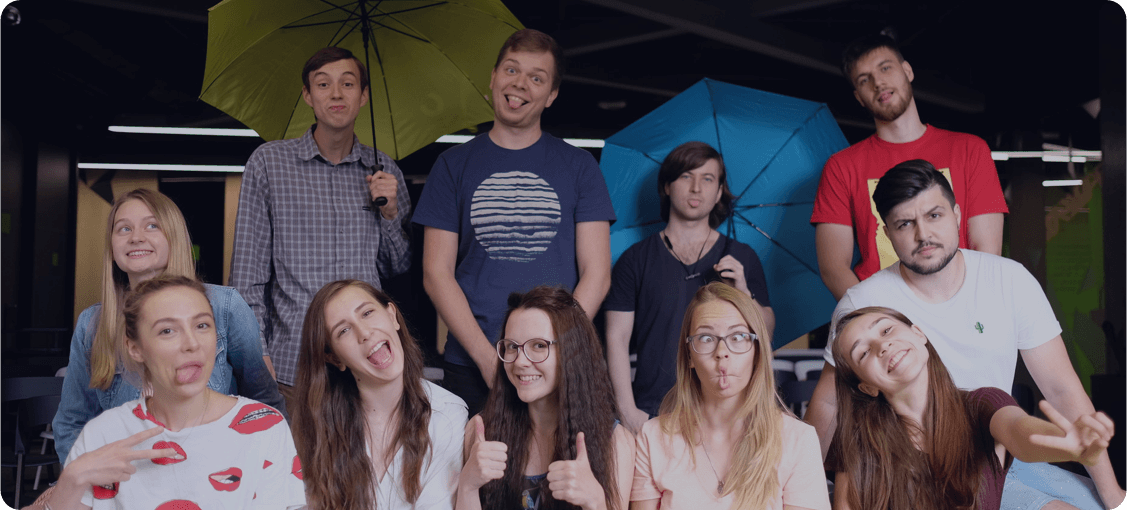 Internship Schedule:
14.04 — 24.05
Application time
01.06 — 16.06
On-site interviews