Make use of your summer
Master a new skill in a booming Ukrainian IT company. You'll learn from experienced mentors, apply your knowledge to real-life tasks, and study the industry from the inside.
Application deadline: May 10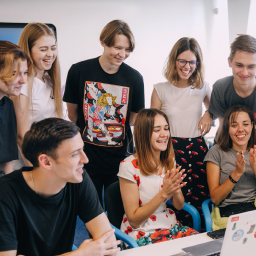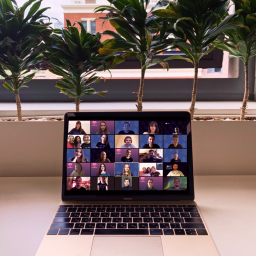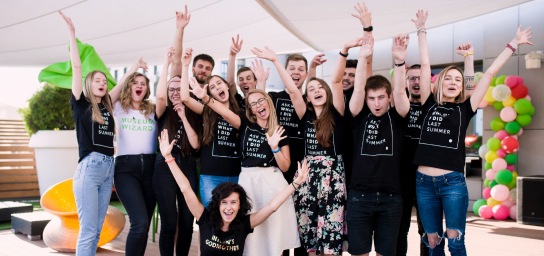 What you'll do:
Work 30 hours a week from anywhere
We care about your talent, not your location. You can work from anywhere, either your home or the Moon. You'll have a great time and learn a lot.
Get a scholarship for the whole 2 months
Yes, we even pay you for it. The best partnerships are win-wins for everybody. Make your summer job your best one ever.
Deal with real products and tasks
This is real life, forget about theory. You'll plunge into the software world to solve real problems. Your ideas can make a difference.
Build your own product as a final test
You'll bring home more than just a line for your CV. Start your own project during a 3-day hackathon to apply everything you've learned.
You can specialize in:
macOS Development

Have you ever tried to write something for iOS or macOS? We hope the answer is yes.

If you know Xсode, Swift, or Objective-C programming languages, understand OOP principles, data structures, and know a little bit about algorithms — you're perfect. We'll guide you and help you grow into a great software engineer. So go ahead and apply! Our programmers love humans!

Back-End Development

Do you have a basic understanding of PHP and SQL? Then smash that Apply button.

You're just what we need if you know what OOP stands for, can use at least one framework, and your English is okay to read documentation. And if you've ever heard something about NoSQL, MQ, and Unix systems — it'd be a huge plus.

Front-End Development

Passionate about creating flawless web-pages? Awesome! We're waiting for you.

We're looking for a person who understands the basics of Web, knows HTML, CSS, and JS. It'd be perfect if you've worked with JS and CSS frameworks and know a bit about how Back-end works. Worked with third-party APIs and libraries? Superb! Go on and send over your application.

Quality Assurance

Go ahead and apply if you know a thing or two about software testing and OS administration.

Our perfect intern has a technical background, intermediate level of English, understanding of basic backend and frontend principles. If you know any programming language, that'd be a plus.

Data Engineering

Are you the one who's always concerned about how Facebook knows all that about you?

Here's your chance to find out.

If you know Python, OOP, and the word "algorithm" doesn't scare you – welcome on board. Here you'll learn to design and build infrastructures for collecting, processing, and transforming data, develop machine learning platforms, and various sets of services for working with data.

Marketing Technology & Analytics

Data-driven is the code word for this internship. Welcome to the place where analytics meets marketing.

Join this internship to become a data detective. You'll learn to see through the matrix and find marketing insights in the abyss of data. Are you a curious, quick learner with a hacker mindset? Join our MarTech crew.

Required skills: programming in any language (Python will be a plus), experience with programmatic data processing (SQL, Pandas, working with different API). But since it's all about analytical thinking, we expect that you know how to draw conclusions based on data. And just as we are, we'd like you to be passionate about tech and process automation. The final requirement is your understanding of the basics of digital marketing. We'll be focusing on search ads, targeting, and all the places where advertising meets numbers.

Data Science

If you care more about what Facebook knows about you — here's the internship of your dreams.

"Knowledge is power," they said. If you know Python (or any other programming language), familiar with basic statistics, probability theory, and machine learning – then hurry up and apply. We cannot wait to teach you how to turn plain old data into invaluable knowledge.

Outreach

Learn the basics of off-page SEO, outreach, and effective link building. This is your chance to shine!

We are in search of someone who has excellent written English skills and the basic knowledge of what SEO and content marketing is. If you like to cooperate with people online and are excited about arranging online publications on major international blogs, then send us your application.

Digital Advertising

What makes people click on ads? Our team does.

If you want to learn the science behind clicks and ad technology, then click this card.

Whatever you are currently studying, digital advertising and targeting could become your next profession. Come and master it with us as we'll guide you behind the curtains of Google AdWords and Facebook ads. You'll never look at web banners the same way again.

Hard skills: analytics and research, strong Excel skills, intermediate English. Soft skills: time management skills, attention to detail, learnability, and diligence.

Brand Communications

Excited about brands and communication? This internship is your best textbook on branding & social media.

We are looking for candidates obsessed with brands, marketing and social media, who have advanced English, and a strong opinion on how to grow a brand. This direction is a perfect opportunity to excel in both — brand communications and analytics. Since everything MacPaw does is unboring, you'll be creating unboring content most of your day. And you'll socialize with the whole world!

Our perfect candidate is a creative individual who is excited about marketing, has advanced English and that spark in the eyes.

Marketing Design

Design, research, and experiment to help a product grow. We'll try out your ideas in the real world.

Join our tribe!

Aren't there too many design positions, we hear you ask? Marketing design is much more risky and exciting as your ideas will be immediately launched into the world. It's a world where knowing Sketch matters just as much as your understanding of psychology. We'll be crafting landing pages, emails, and all those things that trigger people to click.
It's good if you have at least cursory experience with designing websites and banners. Basic knowledge of Sketch and Figma is required to apply.

Graphic Design

Become a visual storyteller and show off your crazy ideas to more people than your friends.

Graphic Design makes things recognizable and understandable.

We will dive into the world of visuals and develop various kinds of aesthetic graphic solutions for our main products. You will create icons, illustrations, graphic compositions, identity, and so much more! If you are ready to learn, experiment, and present your ideas to the team — it's awesome!

Product Design

An influential young designer with a MacBook full of prototypes. Yes, that can be you.

Learn real-life product design from folks who designed CleanMyMac and Setapp. Create and test prototypes that will power up your portfolio.

Must-have skills: Figma, Sketch. Optional but still important: Photoshop, After Effect, Principle. We are looking for curious and creative folks, ready to openly articulate ideas and back them up with argumentation. It's a plus if you have designed interfaces and interactions in the past, but if you haven't, that's not a problem if you have an open mind that is ready to learn. To apply, send us your portfolio.
Apply if
You improve things you don't like, not complain about them. You find changes exciting, not scary. And your English level is at least intermediate.
Time left to apply
Hear from our interns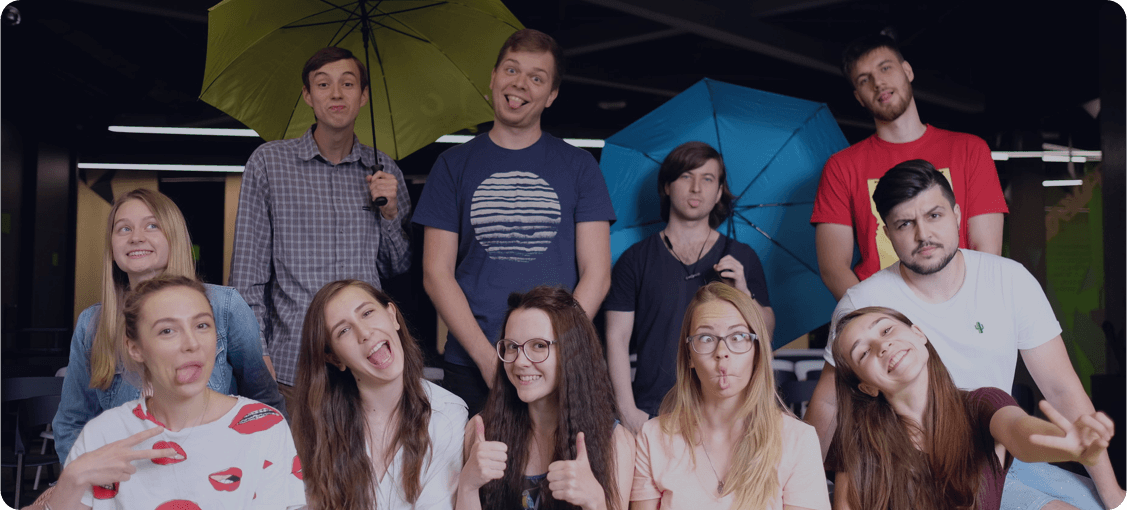 Internship Schedule:
06.04 — 10.05
Application time
24.05 — 11.06
Online interviews