5 free Mac cleaners: Get a clean and fast Mac in minutes
We clean our rooms and clothes so why not our Macs? But who can waste the entire day digging through folders and files? There are so many places like music, videos, apps and email downloads, and countless more locations on your Mac where junk and clutter accumulates. In 2020 cleaning your Mac is easier than ever. Which is why millions of people download free and low-cost Mac cleaning software.
Recently, Apple hit another milestone: 1.5 billion active devices worldwide, and 100 million of them are Macs. Apple strives to make innovations more accessible to people all around the world. Still, Apple software is not perfect as many Macs get cluttered with "invisible" junk, which affects the way they work.
Junk considerably decreases the performance of your MacBook, which leads people to believe their devices are unusable anymore. But, a handy cleaner may prove that your Mac is still alive and can actually perform at its best.
In this article, we've brought together some of the best Mac cleaning solutions around to clean, optimize, and maintain Macs that are available in 2020.


Top 5 Mac cleaners: Free and premium versions
CleanMyMac X takes the first place with good reason - this cleaner combines features of both cleaning software and antimalware tool. Its Smart Scan promises a "nice and thorough scan of your Mac." It does what it says, detecting junk like user cache files and system logs, checking your Mac for malicious software, and speeding up your MacBook. Looks like, there is a threat in my system, that I need to get rid of: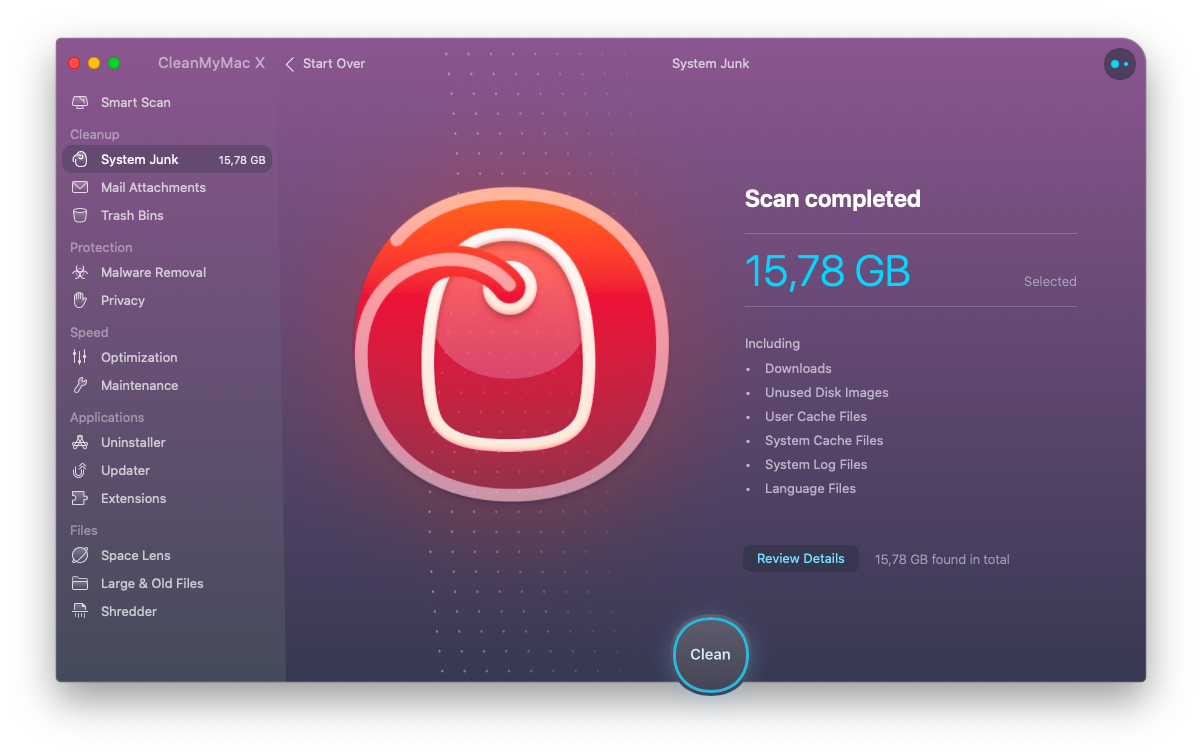 Frankly speaking, CleanMyMac X is a little bit on the pricey side. Still, it does a great job revealing your junk and other clutter, uninstalling unneeded apps and their leftovers, and keeping your Mac's system clean and optimized. Another pro is that CleanMyMac X is Apple-notarized, which means it's safe for your Mac. You can download it right here.
---
2. Disk Doctor
Disk Doctor is developed in the UK and was awarded the 'Mac Gem' award by MacWorld in 2013. CNET and other tech journalists also praise functionality. It looks like a useful tool for Mac cleaning that removes junk slowing down and reducing the computing power of your Mac.
---
3. DaisyDisk
DaisyDisk gives you a visual representation of your Mac folders, making it easy to see what is taking up space and delete the folders you don't need. All you need to do is select a drive, DaisyDisk will scan it, then you can delete everything that is wasting valuable space. It comes with a free and premium version.
---
4. CCleaner
Originally created in 2004 by Piriform, CCleaner comes with a free and professional version, focusing on businesses and business customers. CCleaner is a cross-platform tool, for PCs, Macs, Android, and it has a Cloud, Network and Technician tool, depending on what you need and the platform/software you use.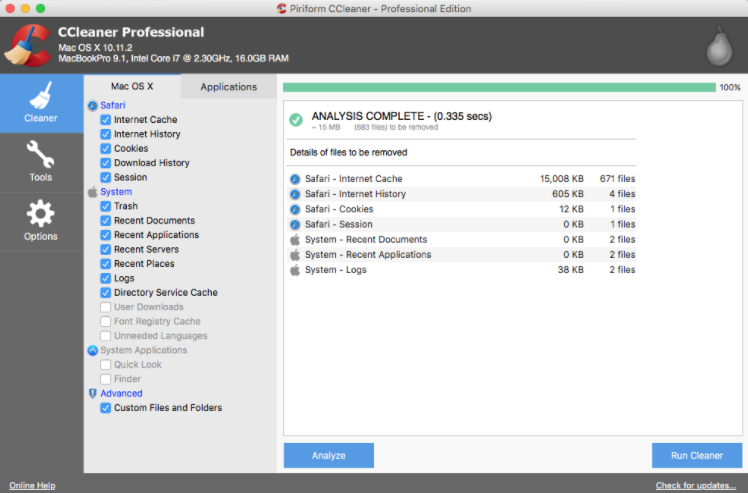 The premium version comes with a lot more features, including real-time alerts, free updates, and dedicated support. Although created for PCs in the early days, CCleaner does well to identify unwanted files on a Mac, so that users can select and delete the files and folders they don't need to free up space. As a cleaner for Mac, customers are pretty happy with the results of CCleaner.

---
5. Sensei
The Sensei app is a relatively new app on the market, but it can be another useful tool for your Mac. The Sensei software developers call the app "Pro Mac Cleaner" on their website. I would call it a performance controlling tool.
Sensei presents a detailed picture of how your Mac performs. In the Dashboard, you can find out information about your MacBook, check your CPU's current temperature, and see how much of your RAM is used. Cooling gives you exact information on your Mac's fans' speed.
Its Clean option helps to get rid of user cache, logs, large files, etc. The Uninstaller feature allows you to delete apps from your Mac and remove their traces. It doesn't list pre-installed apps from Apple, such as Safari or Calendar, but it shows every app you have installed on your Mac.
Surely, you can clean up your Mac manually, but using dedicated software will save you tons of time.
---
---
Mac cleaning apps you should avoid
Above we've touched the trusted Mac cleanup solutions but there are many that work on the dark side. Malwarebytes lists Advanced Mac Cleaner Pro and similar tools as unwanted applications. Here are some signs that should warn you against using scam Mac cleaners.

Signs of Mac cleaner scam:

"Your Mac is infected" intrusive message
An app is installed as part of different app
An app finds 2323 (the number is an example) threats on your Mac
Mac cleaner redirects your search page
Be safe and happy cleaning.

---
These might also interest you: