CleanMyMac X: App cleaner & junk detective for Mac
The new CleanMyMac X is your app to remove other apps. Remove many programs at once, find your hidden background apps, and all their associated junk. Got some unwanted apps? Let's go for your first launch.
Agents, plugins, extensions:Clean apps of all shapes and sizes
Other app cleaners for Mac may reveal just apps, but CleanMyMac X goes much deeper. It finds every piece of software that has ever been installed on your Mac. For example, it cleans your Launch Agents or small supporting applications that normally stay in the shade.
CleanMyMac X's app cleaner deletes these:
Regular apps
Launch agents
Login items
Browser extensions
Flash players
Internet plugins
Unused apps removal
It shows you rarely used apps or apps used just once. Got an image editor or small plugin you barely remember installing? Just click on "Unused" to uncover dozens of small programs like these. CleanMyMac X also breaks your apps into handy categories: by vendor, by size, etc. A super-effective way to organize your app collection.
Remove "undeletable" apps and viruses
Some programs will self-replicate after you've removed them. And this is where standard app cleaners usually fail. In CleanMyMac X you got an app cleaner and antivirus in one app. It destroys the remaining parts of the app that are scattered in various folders on your Mac. No more annoying notifications, pop-ups — harmful agents go away for good.
Reset apps that misbehave
Did you know you could reset apps instead of removing them? This could be helpful when an app is malfunctioning, wouldn't launch, etc. With CleanMyMac X's app cleaner you can reset an app to its default state. It only re-writes preference files so no user data will be affected. In a minimum of clicks, the app will come to normal functioning. And it works even with Apple's apps!
Did you know?
An average CleanMyMac X user deletes
135 GB of junk
from their Mac
X times more than just an app cleaner
CleanMyMac X supports 14+ tools to speed up and optimize your Mac computer.
Don't take our word for it
"The App cleaner module was able to quickly locate and pick off unnecessary applications during testing and accomplished something I'd never seen before in an application removal utility: it removed multiple applications at once, which is quite useful."
I cannot recommend @cleanmymac more. I've been battling for space on my Macbook for MONTHS thinking that I had deleted basically everything on my laptop. Turns out, a bunch of game apps hadn't completely uninstalled! I can now work without the frustration anymore. So grateful.
This is by far the best designed app for cleaning a computer that i've ever seen. A great job to @MacPaw for continuing to amaze me in mostly everything they do.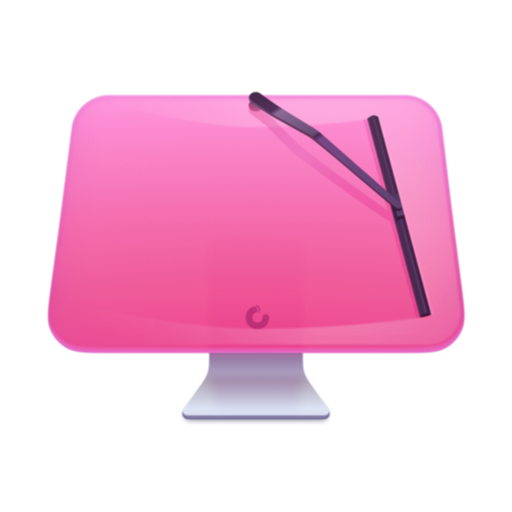 CleanMyMac X
One app to remove all apps
If you need an app cleaner that leaves no traces, you've just found it. Play around with a free demo — no obligations, no credit card required.


System Requirements:
macOS 10.13 and higher, 210 MB
*4.9 - rating for all versions, based on 539 user reviews.
Subscribe to know first
Our mail pigeon will bring you our best deals and news about MacPaw apps.
Thanks for signing up!
You're almost done. Now, please check your email.