Gemini 2
Thank you for downloading
Your download will begin automatically. If it doesn't, please click here. 1. Open
Find the DMG file in your Downloads folder, and open it.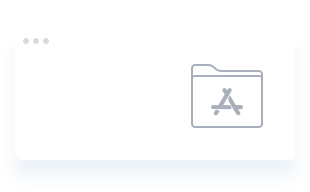 2. Install
Just drag and drop Gemini 2 to Applications.

3. Launch
Awesome! You're good to go. Enjoy using Gemini 2!
Subscribe to know first
Our mail pigeon will bring you our best deals and news about MacPaw apps.
Thanks for signing up!
You're almost done. Now, please check your email.
System Requirements:
macOS 10.10 and higher, 115 MB
*4.5 - rating for all versions, based on 469 user reviews.
Our users speak volumes about us
Last week I actually used up all 500 gigabytes on my Mac hard drive! Gemini app was a revelation.
It's perfect solution to keep only needed copy, I'm running it every 2 weeks on home server shares as my family is duplicating items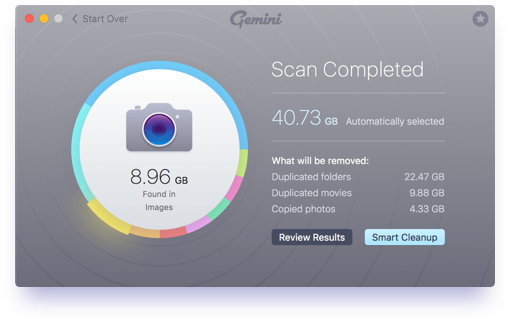 What's under the hood of Gemini 2?
Gemini 2 keeps your whole file system better organized — because it lets you do more than spot duplicate files on your disk:
Find and clean out similar files
Scan your iTunes and Photos
Scan external drives, too
See how files differ at a glance
View files in detail right in the app
Add your own selection rules