The Unarchiver
Thank you for downloading
Your download will begin automatically. If it doesn't, please click here. 1. Open
Find the DMG file in your Downloads folder, and open it.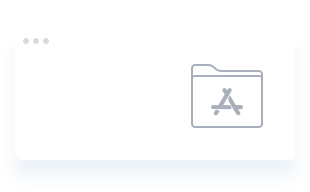 2. Install
Just drag and drop The Unarchiver to Applications.
3. Launch
Awesome! You're good to go. Enjoy using The Unarchiver!
Subscribe to know first
Our mail pigeon will bring you our best deals and news about MacPaw apps.
Thanks for signing up!
You're almost done. Now, please check your email.
*4.5 - rating for all versions, based on 3266 user reviews.
Our users speak volumes about us
The best thing here is that somebody put some thought in how to make unarchiving less of a nuicance... Definite five stars.
If you are looking for an app that literally just unpacks the compressed files and then closes and leaves the files ready to be viewed in Finder, then this is the app for you... This app is really as simple as it should be.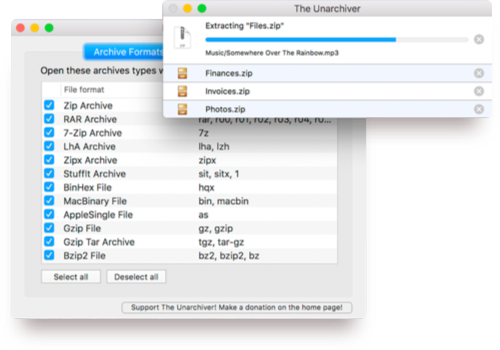 So, why The Unarchiver?
The Unarchiver is the only tool you will need for extract any archive you may stumble upon. It is flexible enough to solve any of your unarchiving needs, unintrusively.
Customize the default extracting behavior
Correctly extract files with non-latin encodings
Extract parts of broken archives
Extract multiple files with the same password