How to Clean Up Mac OS Trash with CleanMyMac X
CleanMyMac X's Trash Bins helps to empty all system Trash folders of your internal and external drives, including iPhoto Trash.
Many people don't realize that there are more Trash folders on our Macs in addition to the the ordinary startup drive Trash. Each partition and each external drive has its own hidden trash folder, where previously deleted items remain.
There's no need to initiate any scans to start using Trash Cleanup. CleanMyMac locates all Trash folders and presents you with a list of them from the very start: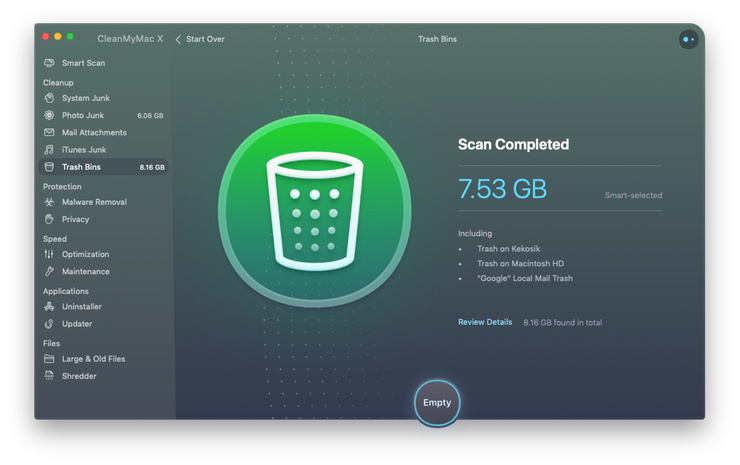 You can use the main 'Scan' and 'Clean' button right away to permanently remove all the stuff you had in all the listed Trash folders. However, if you wish to look through the particular items, you should just click on the particular Trash folder to reveal its contents.
If you cannot determine the contents of the particular files by name or size, you can easily preview them right from CleanMyMac or reveal them in Finder using the familiar buttons: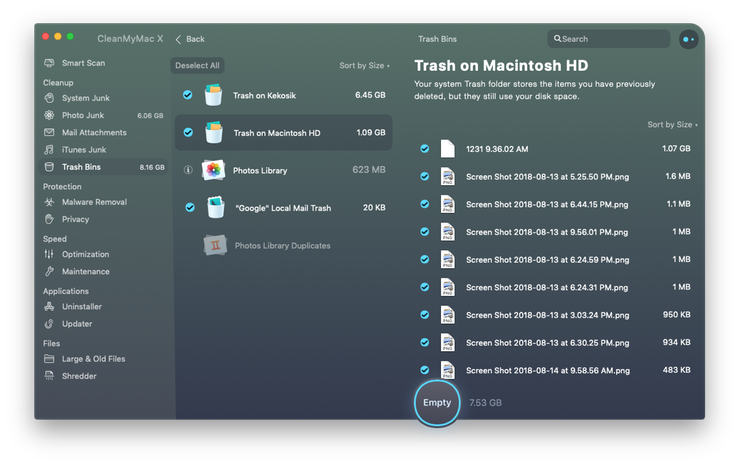 After you decide on all the items to remove permanently, you should just finalize the process using the main Clean button. Experience more free space on your drives after the emptying is done!
---
These might also interest you: