Welcome to the Dream Office!
When people come to the MacPaw office, they often find something unexpected. They find a different kind of company that offers a creative, fun, and stimulating environment where great minds can come together to contribute to a modern and growing IT company. The true imaginative and innovative potential of MacPaw is not only apparent in it's products, but also in the creative, award-winning designs of its modern office.
Check out what some of MacPaw's employees said about their first impressions of the office…
Andrew Fevery, Creative Copywriter:
"I remember my first day at MacPaw. When the elevator doors opened I was instantly greeted with the image of a giant fluorescent green swirling cat paw on a machine black wall feverishly divided by circuit patterned green lines. The radiant glow of the paw was as impressive as it's magnificent size. It was the first indication that I hadn't entered a typical office."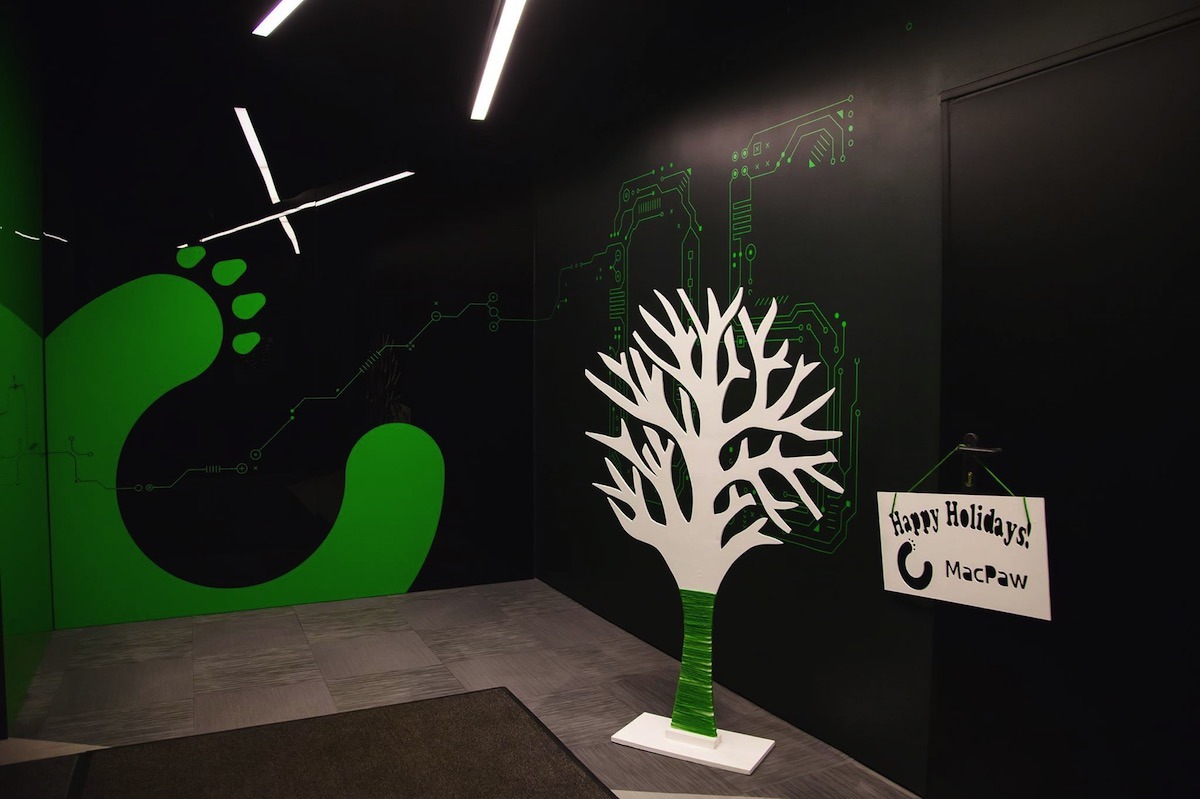 Bogdan Grechanovsky, Project Manager:
"Once I entered the office I was amazed by the coolest reception I had ever seen! And the dry erase walls where you can draw… Finally. My parents never allowed me to do that."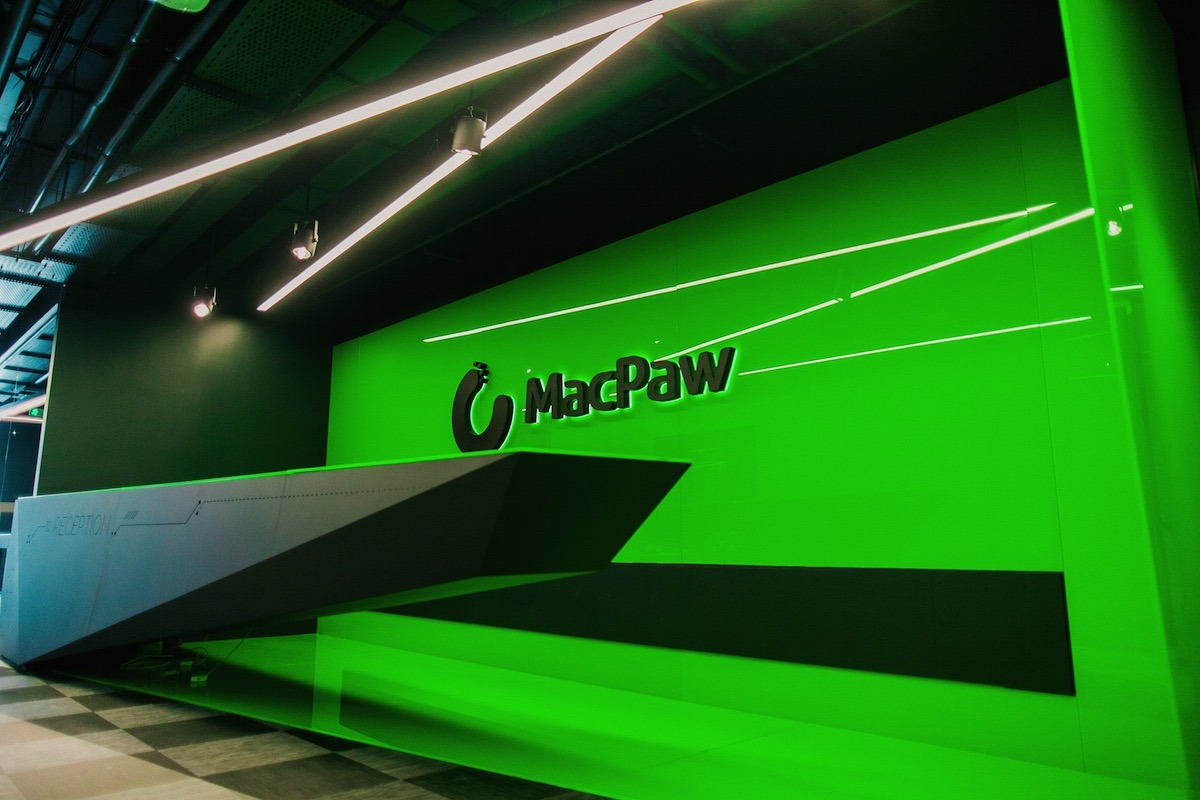 Reception area
Sofia Dvoynos, Head of Operations:
"In MacPaw office everyone has his/her own ergonomic Herman Miller chair! My back is thankful for it."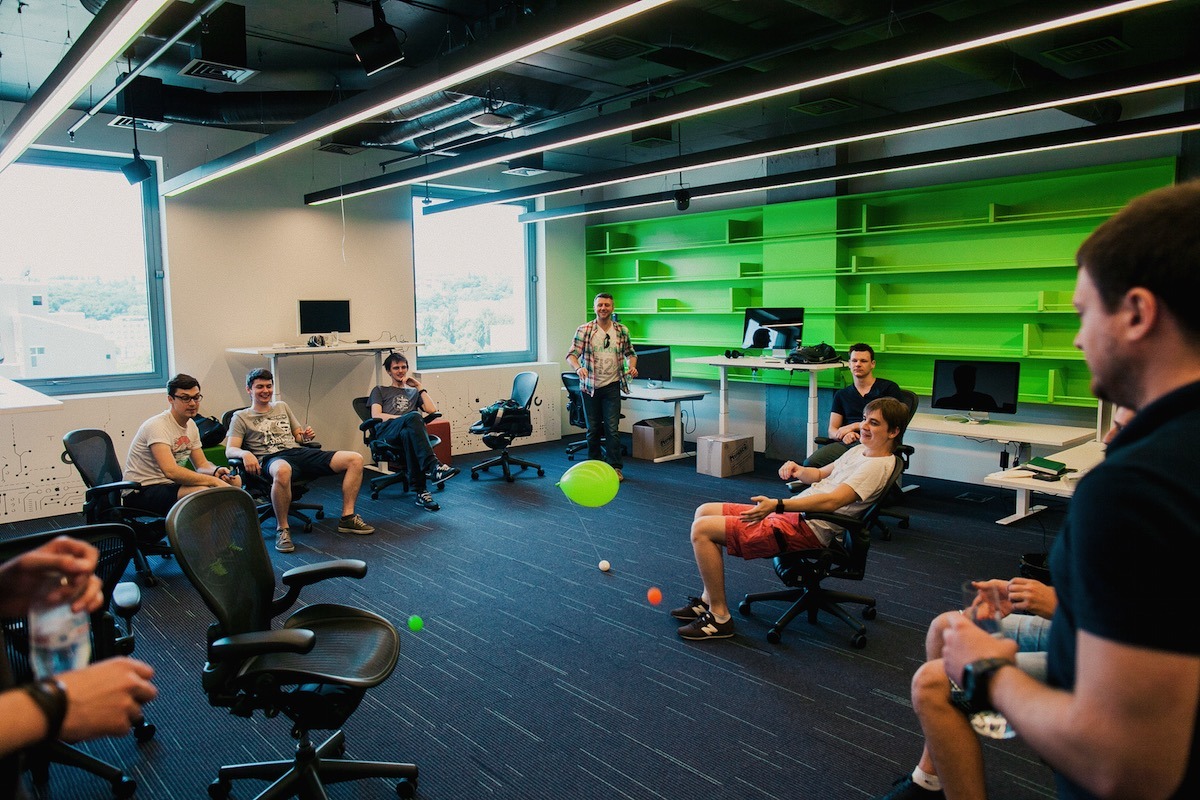 The DevMate room
Irene Garmashova, Business Development Manager:
"The Cocoa Development room opens into a jaw-dropping view at St. Nicholas Cathedral through big door-sized windows. It's strikingly beautiful at night when it's lit up. I was really amazed by it."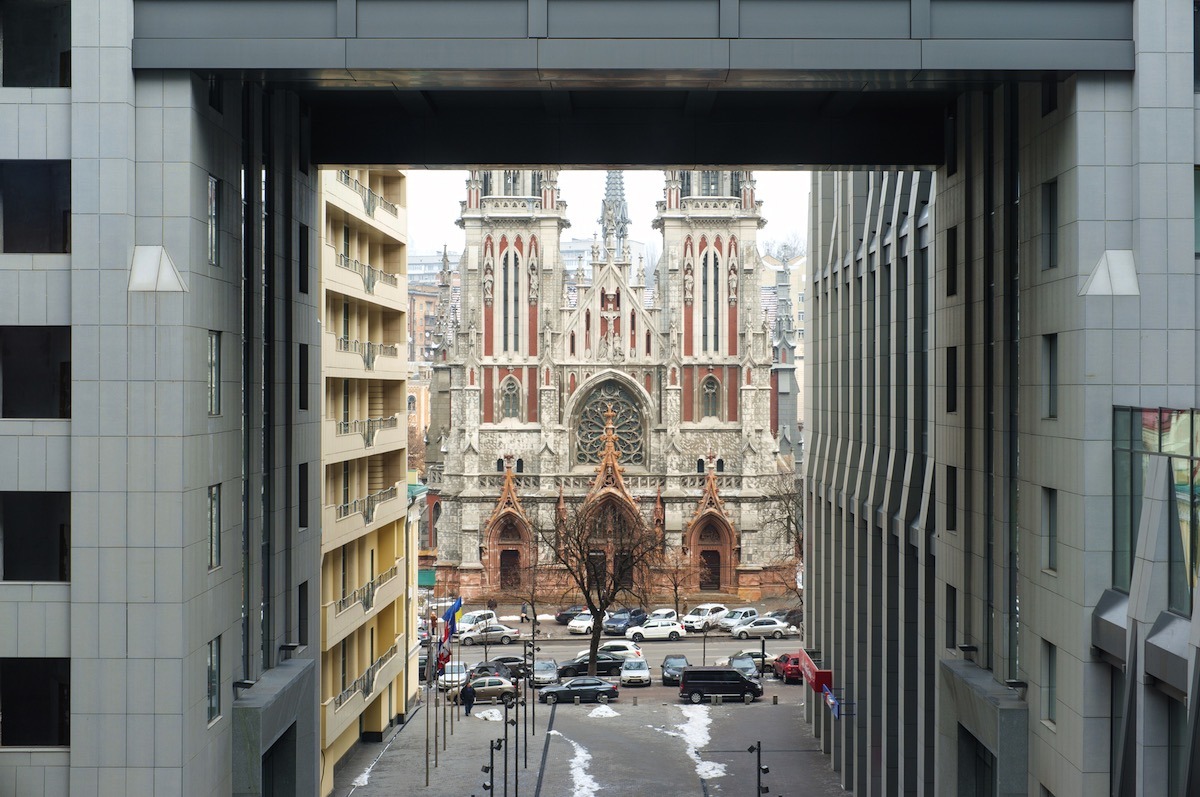 St. Nicholas Cathedral view
Dmitriy Novikov, Product Designer:

"The sit-stand desks at MacPaw are absolutely my favourite! Since my first day here."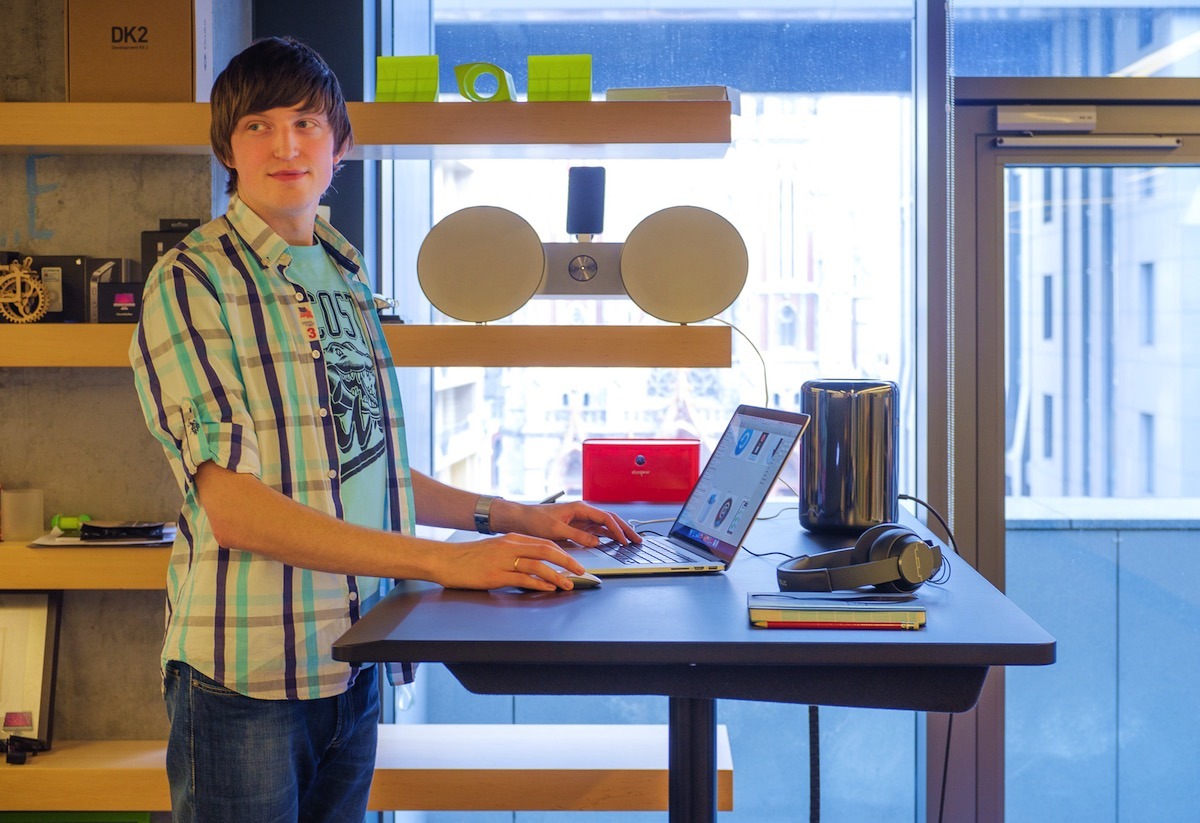 Automatic sit-stand desks
Julia Petryk, PR Manager:
"Are you serious? Meeting booths that can be converted into nap rooms?! That's awesome. I couldn't have even dreamt of that. My wish to take a nap in the office has finally come true."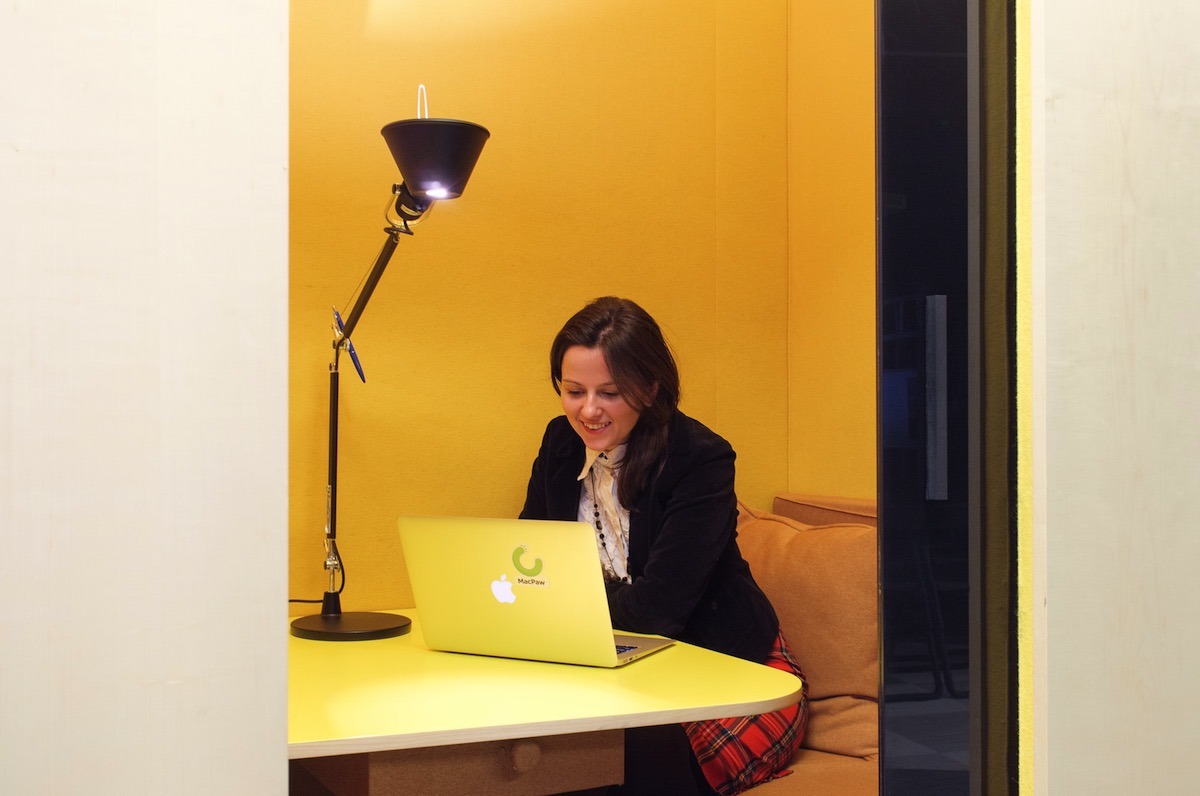 Comfortable meeting booths
Yaroslav Kopylov, Customer Support Manager:
"My most memorable impression of the MacPaw office was at the end of my office tour when I was introduced to the cat room with its glass walls, large trees, rope bridges and it's very own robotic cat toilet. I thought, "Wait! What?! There's a cat room?!?"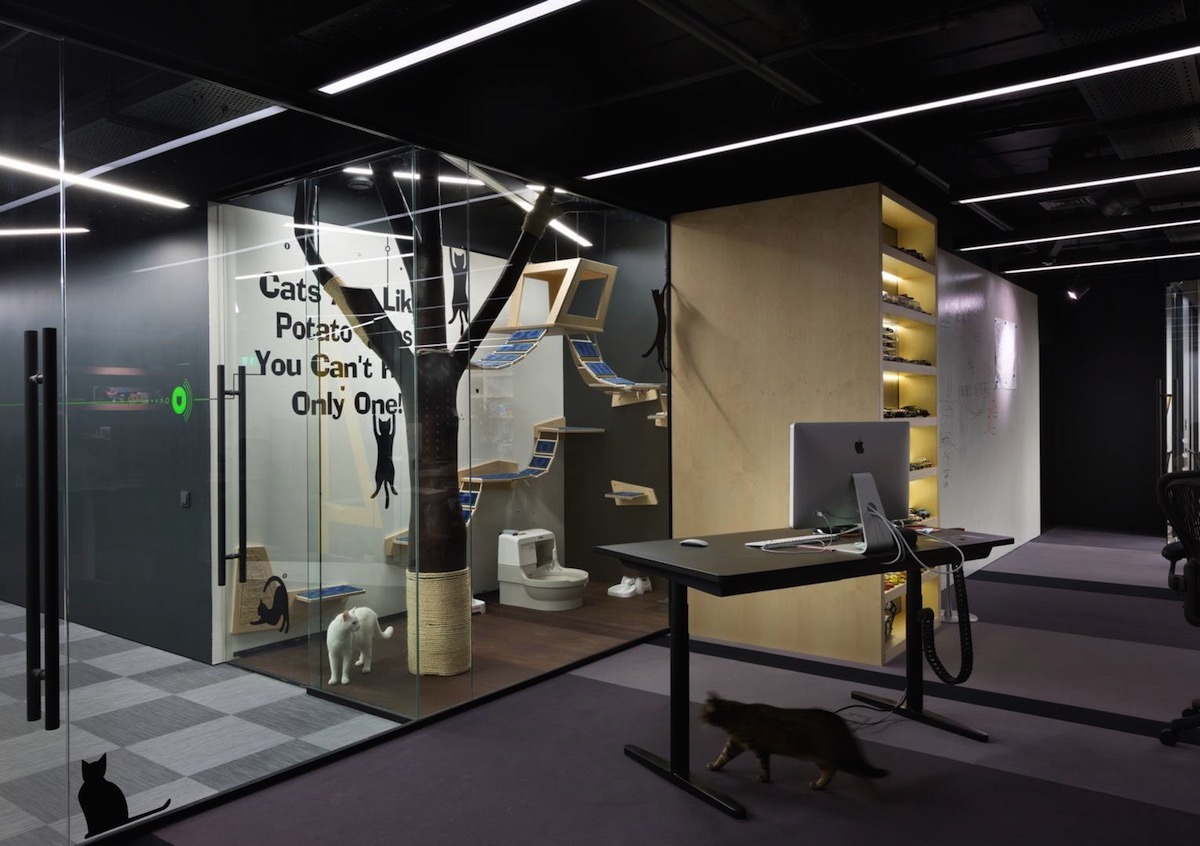 Cats' room
Yuliya Babiychuk, System Administrator:
"The iPad managed fountain on the terrace made me speechless…. I was absolutely thrilled with the office terrace that also serves as a playground or a barbecue area!"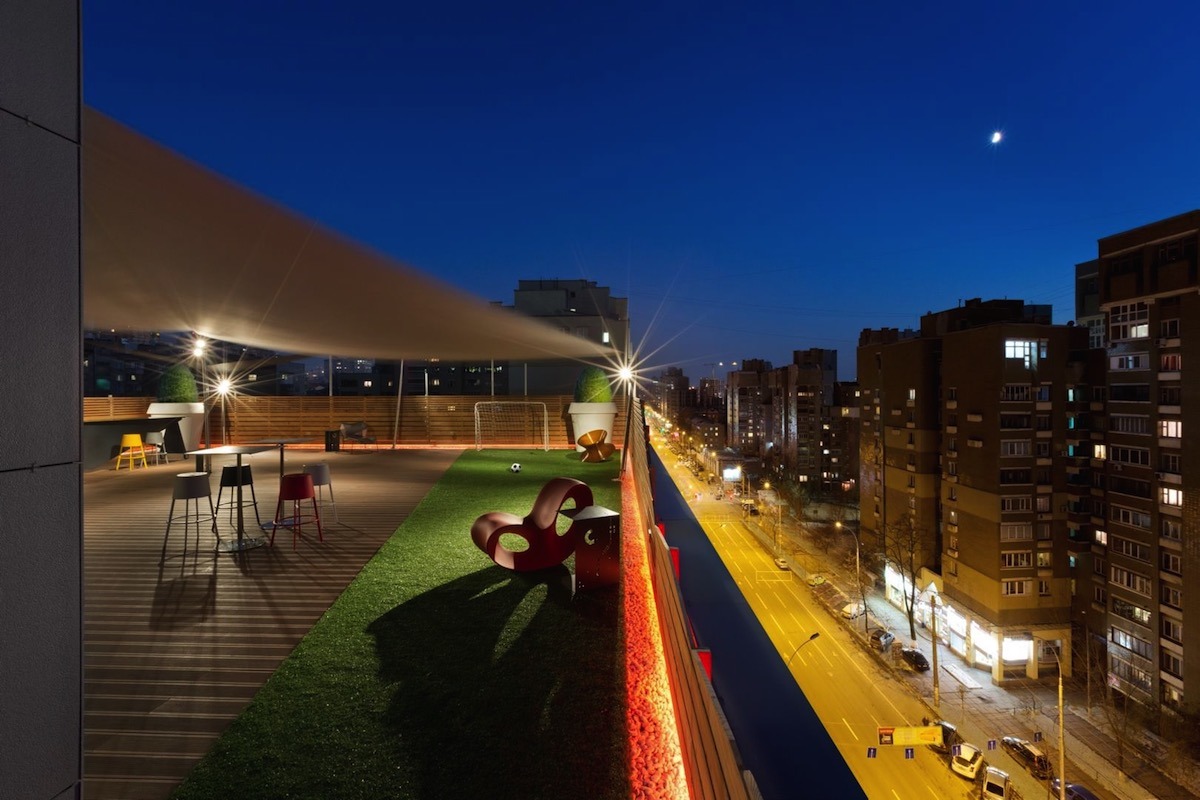 Amazing terrace view
Vasiliy Zubach, Front-end Developer:
"A pull-up bar is what I lacked in the previous office. The well-equipped gym area in the new office is great for a full-body workout at the end of the day."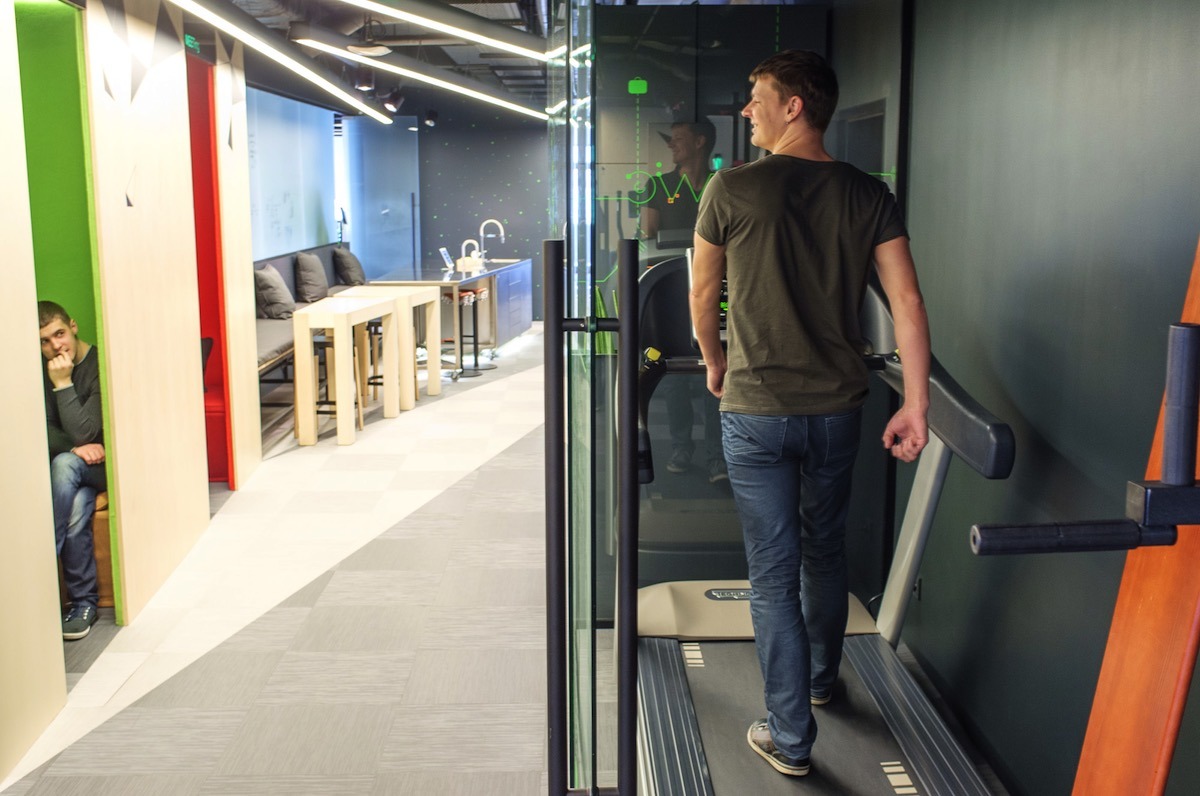 Office gym area
Olga Kurylenko, Marketing Manager:
"What I love about our new office is a selection of state-of-the-art equipment: full-body massage chairs, comfortable sofas, Japanese washlets and modern ceiling lamps. The coolest work environment I've ever had."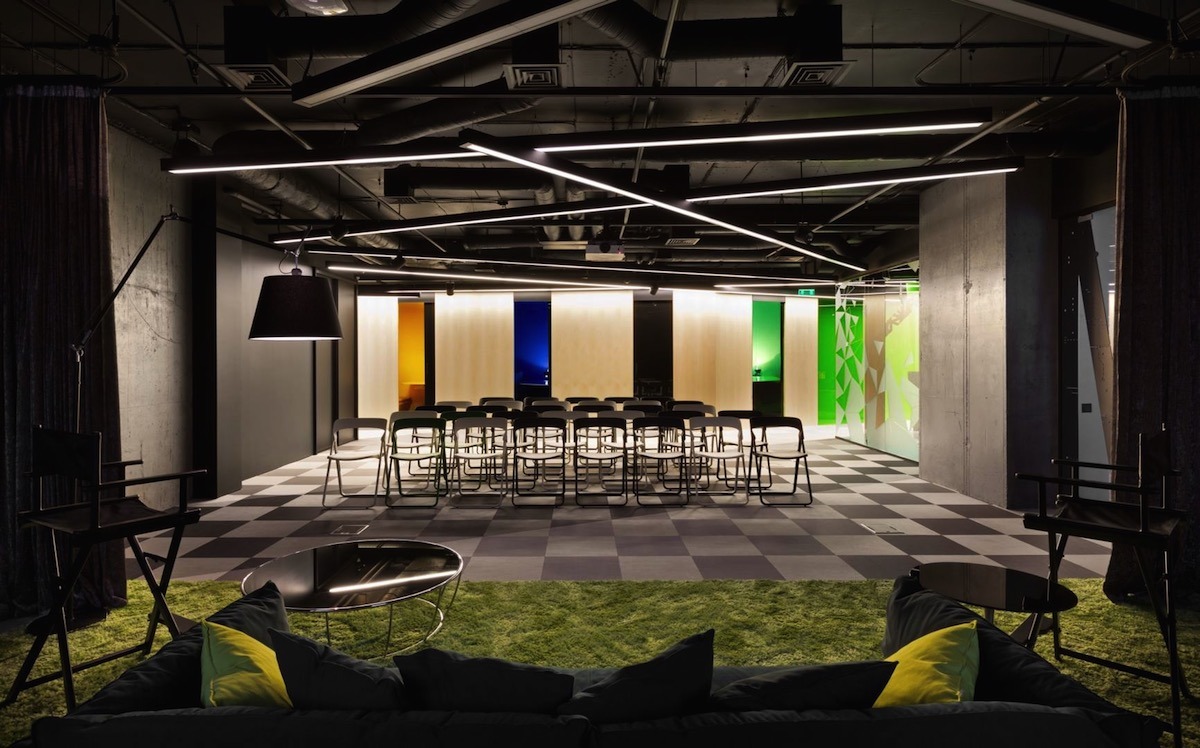 Spacious hall
The MacPaw office is designed to inspire the team to develop amazing apps!