App Store users , please follow these simple steps to upgrade your license and enjoy new features of Gemini 2.
Note: AppStore does not allow direct upgrade discounts, but you can upgrade to Gemini 2 instead in our Store.
- Make sure the previous version of Gemini is installed in your application folder. If it's not there - don't worry. The app is not available on the front page anymore, but you still can download it from the Purchases section of the App Store. Be sure to log in with your Apple ID first!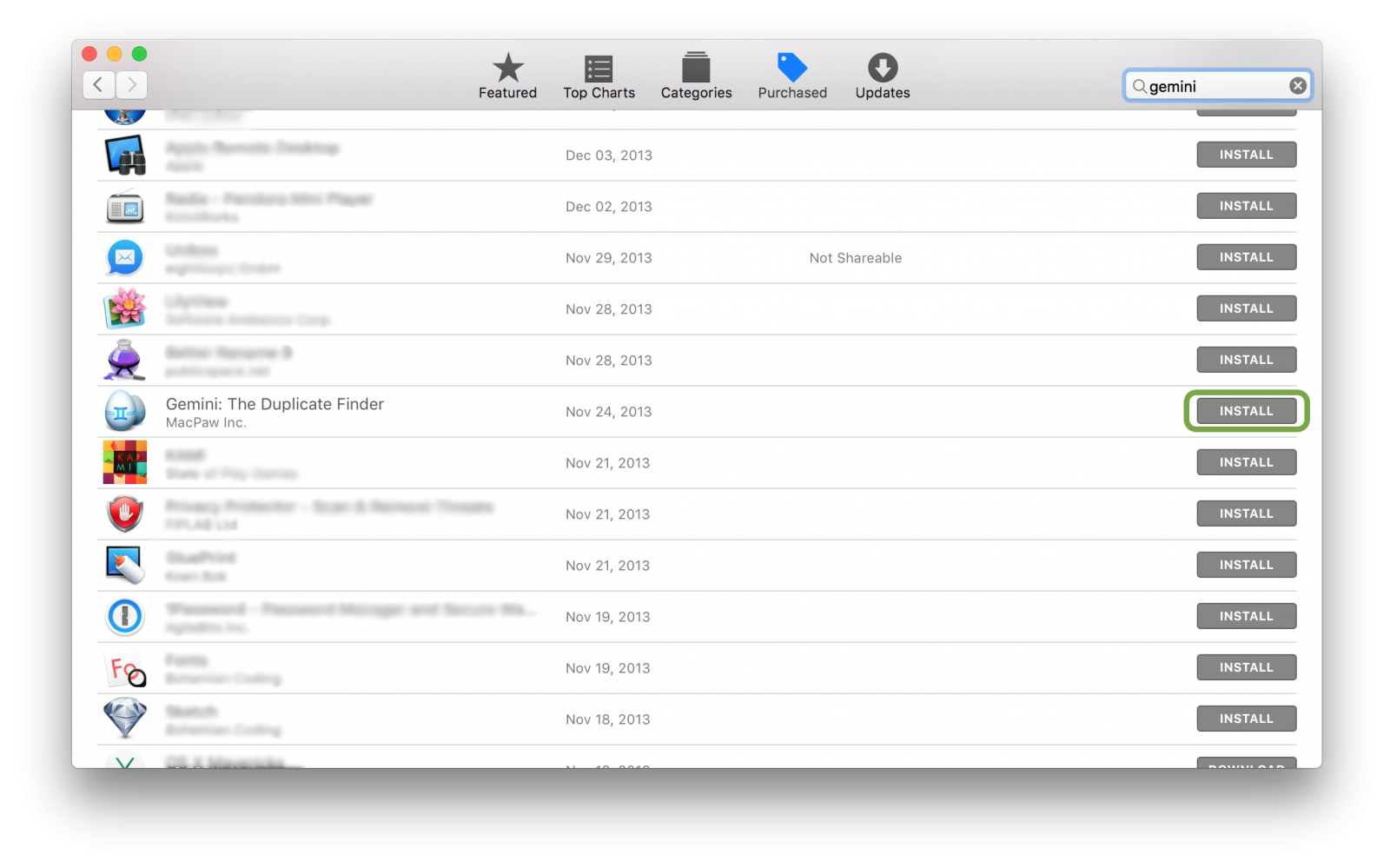 - Next, please download Gemini 2 from our web site here with a Free Download button: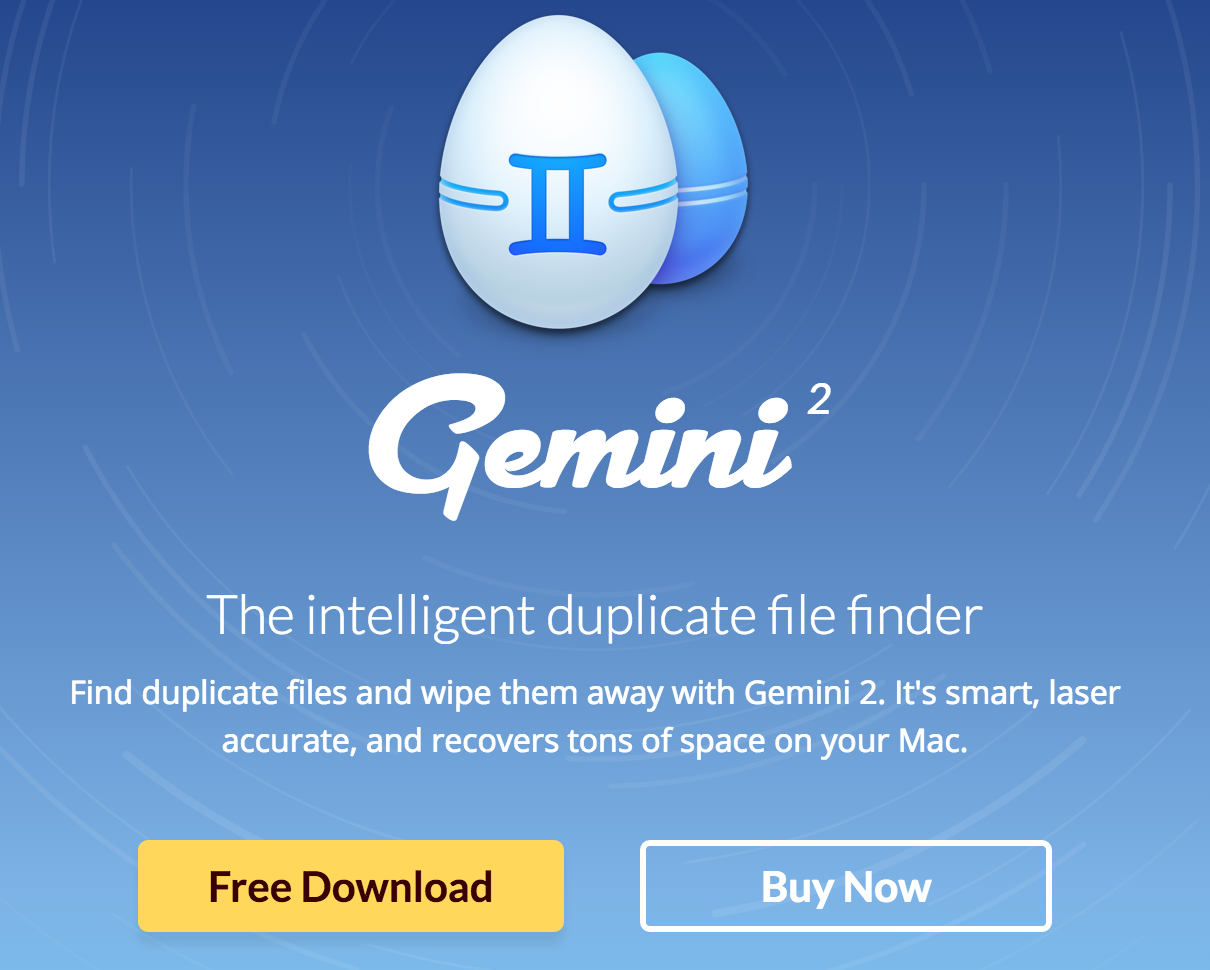 - Finally open the second version of the app – it will automatically detect the receipt for the earlier version and offer you a 50% upgrade discount.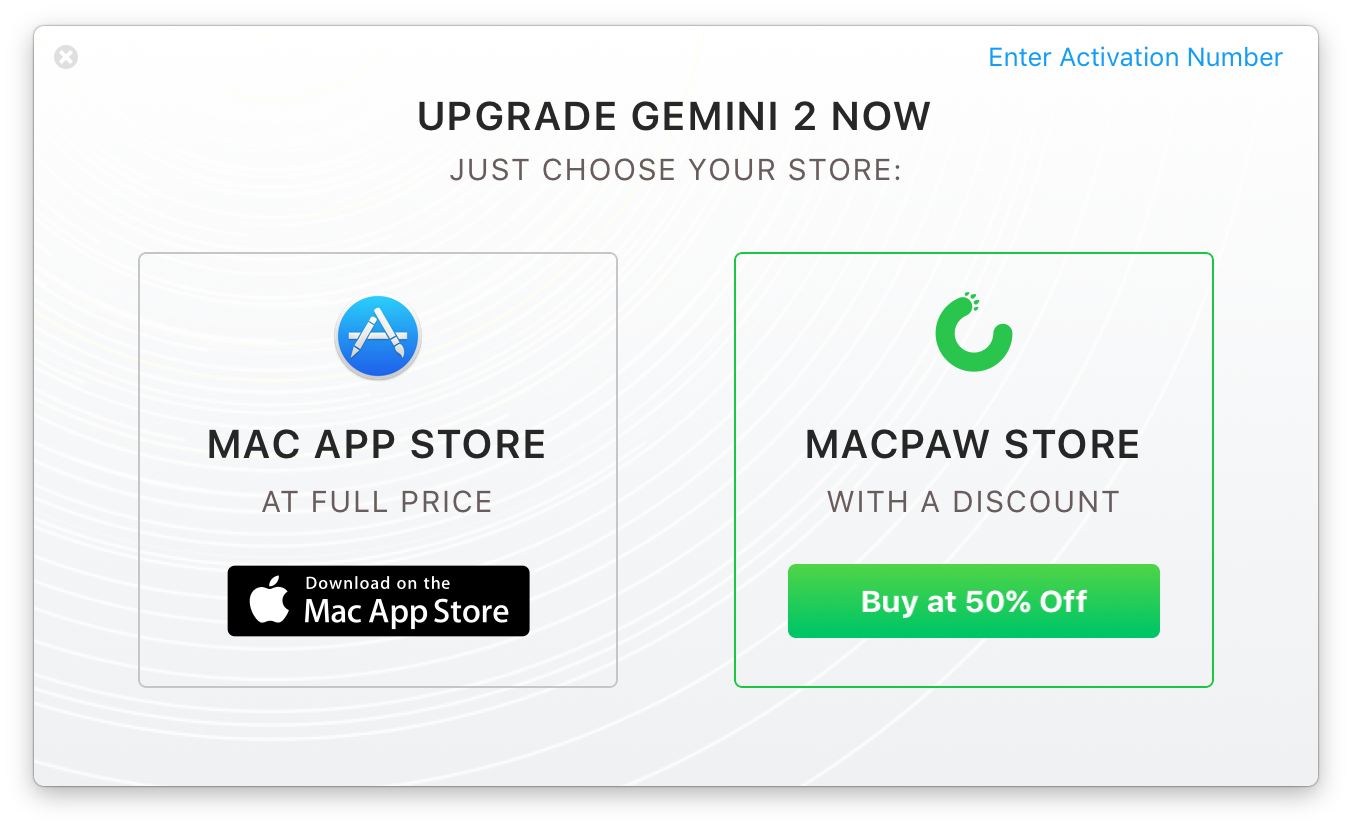 That's it!
Note: this upgrade will not be listed in the Purchases section of the App Store.