Site version users, please follow this link to our online store to upgrade to Gemini 2: macpaw.com/store/gemini-upgrade
- Navigate to the Upgrade section to verify your previous licenses before applying for a discount for Gemini 2. Click the Upgrade Now button:

- A new screen will open after clicking this button. Type in the email address you've used for the previous purchase: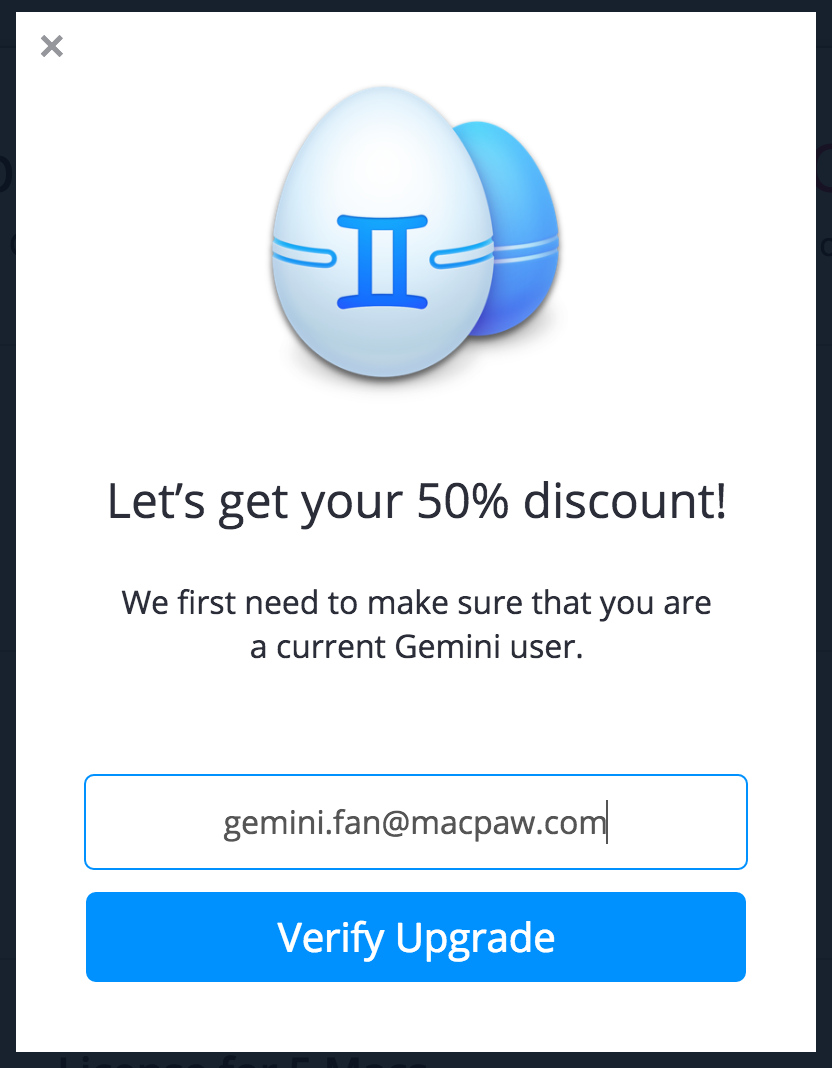 - After entering your email address and clicking the Verify Upgrade button, you're ready to continue with the order. Select the license you need and proceed to checkout, where your upgrade discount will be applied.
- That's it! Have a great usage experience!