Here are some of the best Mac games around
With there so much choice for gamers — whether you play often or only every once in a while — we've given you information where to download and buy your next MacBook games. Naturally, we have referred to peer-reviews to find some of the best Mac games, alongside the top-rated free Mac games.
Before downloading a game that is going to take up quite a bit of space: Do you know if your Mac is running at peak performance? Could be worth downloading CleanMyMac X to clear out junk, old files, duplicates, and other pieces of software you no longer need.
On average, Mac users find 62GB of clutter in hard drives. Leaving you plenty of space to download a new Mac game.
Here is how you free up space for games with CleanMyMac:
Download and launch CleanMyMac X (you can download it for free here).
Hit Scan and wait while CleanMyMac scans Large and Old Files, Photos, Mail, iTunes, and Trash bins for junk files that can be safely removed.
Hit Run and enjoy a whole lot more disk space and faster Mac.
In this article, we've included games from the Mac App Store and Steam. Both popular platforms, although it seems that more people downloading computer games for Mac prefer Steam. Unlike the App Store, you find out so much more about the games, can benefit from a wider range of reviews, articles, help forums and other content.
Here is our rundown of some of the best games for Mac.

Best Paid Games For Mac
1. J.U.L.I.A. Among The Stars
Developers: CBE Software
Buy it: Steam
Released: 2014
Tech specs: Mac OS X v10.7, with an Intel dual-core processor, and at least 4GB of spare memory.
Price: $19.99
Reviews: 497 - Very Positive - on Steam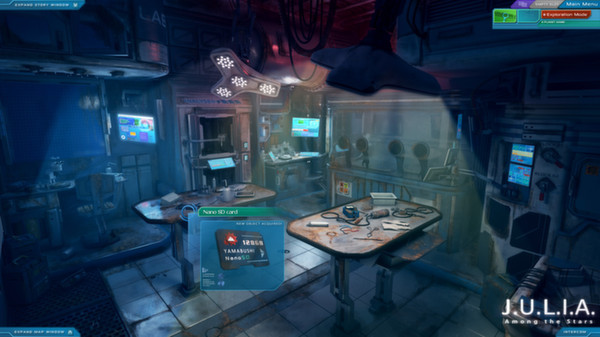 In this game, you play Rachel Manners, an astrobiologist woken from cryogenic sleep en route to a new solar system. Everyone else, including the crew, are dead. Your only companion on this voyage is J.U.L.I.A., the ships Artificial Intelligence (AI). You also have control of Mobot, a droid that can examine the planets surface, solar system and support you in the ongoing mission for intelligent alien life.

Unlike other point-and-click games, the fact that you can interact with other systems and intelligences onboard the ship makes it more realistic and interactive.
As a game, J.U.L.I.A. has an interesting history. It started life as a puzzle game for iOS devices. That version has disappeared. CBE Software, the team behind this version, had an epic journey with the original publisher. But it seems as though all of the struggle was worth it, with this game well-worth paying for, especially if you're a fan of anything sci-fi related.
2. Layers of Fear
Developers: Aspyr Media
Buy it: Steam
Released: 2016
Tech specs: Mac OS X v10.10, with a 2.3GHz Intel Core i5 processor, and an Intel HD6100 or discrete graphics card with 1GB VRAM. 5GB of space is recommended.
Price: $19.99
Reviews: 11,973 - Very Positive - on Steam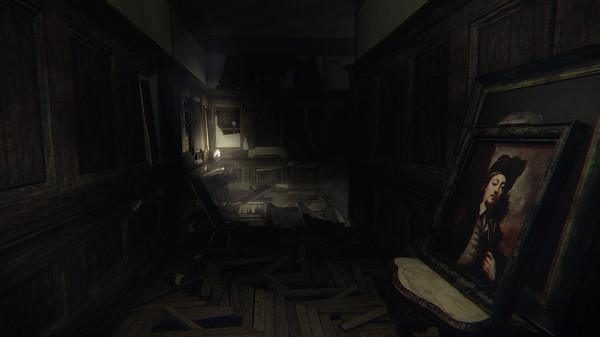 Aspyr are known for transforming hugely popular A-list PC games, such as the Civilization and Call Of Duty series into equally popular Mac games. Now they've produced an original game, working together with developers in Poland, the Bloober Team. Bloober specialises in 'psychological horror games.'
Layers of Fear takes the fairly conventional point-and-click approach. You play a painter wandering around a pretty creepy house, on a mission to complete a masterpiece. But at the same time, parts of the game throw you in at the deep end and you have to figure out what to do next. Objects point you in the right direction to figure out what to do next.
What is really clever about this game is the slow-burn atmosphere or fear. Comparable to movies and books of this genre, you are left wondering what is really going on in the house, or whether it's all in the head of the main character. For those who want lots of fast-paced action and fear, this may not be the right game. But for those wanting something more challenging, Layers of Fear is highly recommended.
3. Observer
Developers: Aspyr Media
Buy it: Steam
Released: 2016
Tech specs: macOS 10.12.6, with a 3GHz quad-core processor and a discrete GPU (2GB VRAM recommended).
Price: $29.99
Reviews: 1,431 - Very Positive - on Steam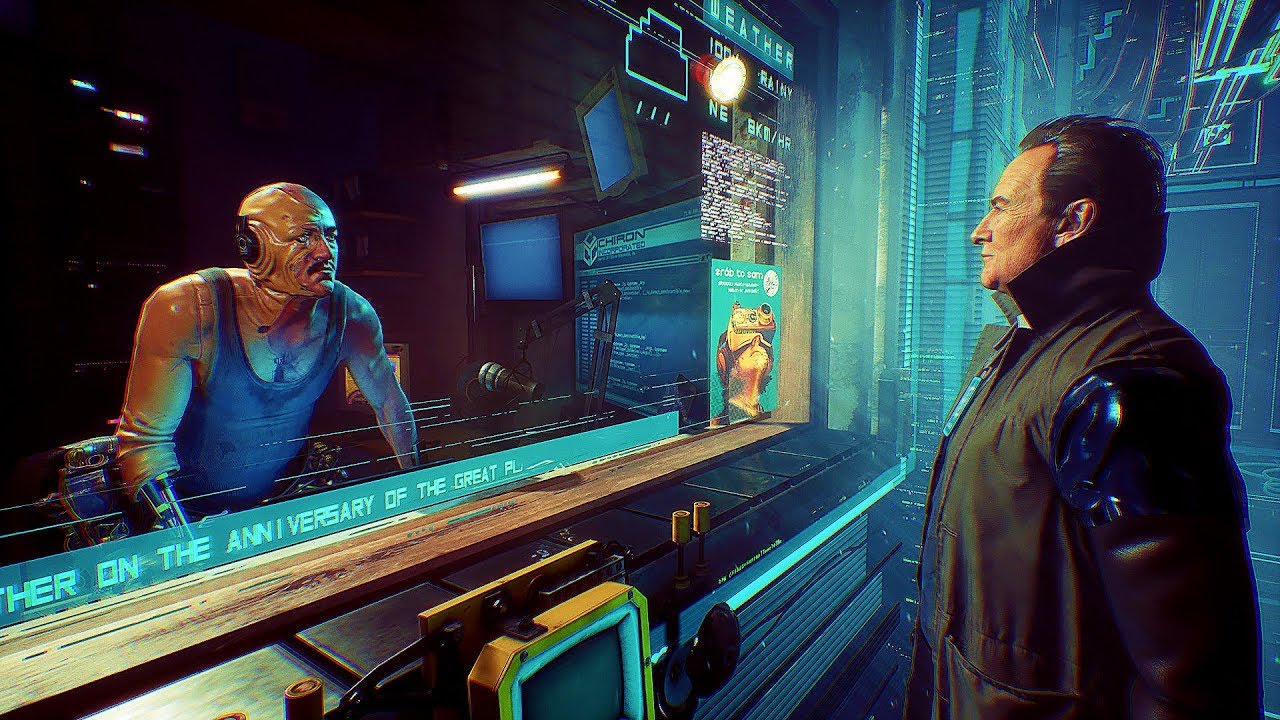 A creative Indie release by Aspyr. Inspired by Blade Runner, with the voice of the main character Daniel Lazarski, played by Rutger Hauer. Observer is an intelligent and fun steampunk game, well worth buying and playing.

Observer is set in the year 2084, Earth devastated by war and plague, the Nanophage, with the Fifth Polish Republic in the hands of a mega-corporation, Chiron.
As Lazarski, you play an elite neural detective when you receive a strange message from his son in the dystopian slums of Krakow.
On arrival, you find a decapitated body — it may or may not be your son, so using the point-and-click controls, you are meant to search for clues. However, the game has a few tricks, such as cybernetic augmentations to enhance what you can see and detect. Another trick, known as the Dream Eater lets you probe other peoples mind. A skill you are going to need as you dive deeper into the Krakow slums.
4. Pulse
Developers: Pixel Pi Games
Buy it: Steam
Released: 2015
Tech specs: Mac OS X v10.7, with a 2.0GHz dual-core Intel processor, plus an nVidia GeForce or an ATI Radeon graphics card with 1GB VRAM
Price: $14.99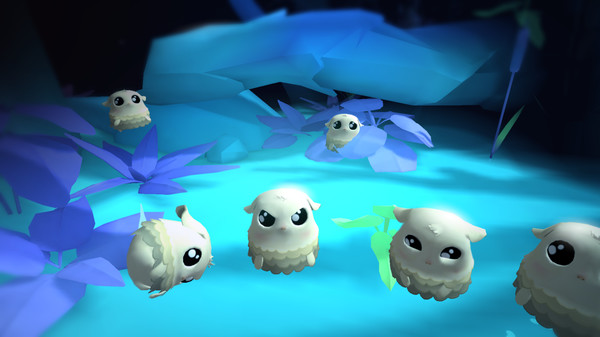 Pulse emerged thanks to support from a Kickstarter campaign, making it one of quite a few that have found a supportive audience and fans through that platform. Now you can buy it through Steam and it is becoming increasingly popular as a Mac games download.
Pulse is all about sound. Unlike most adventure games, where they rely heavily on visual cues, Pulse is set in a psychedelic world, one that forces you to use sound to get through the game. Your character is Eva, who's blind and is on a quest — something that isn't fully explained either.
As you journey through the game you will start to understand more, supported by the sort of radar-vision used by Marvel's Daredevil. It is not a highly-evolved game in the true sense of the word; some have described it as a little strange. But not unlike Monument Valley and Limbo, players are treat to an interesting and hypnotic experience.
5. The Banner Saga
Developers: Stoic
Buy it: Steam
Released: 2014
Tech specs: Mac OS X 10.7.5 or later, with 2GB RAM and 3GB available HD space
Price: $19.99
Reviews: 8,401 - Very Positive - on Steam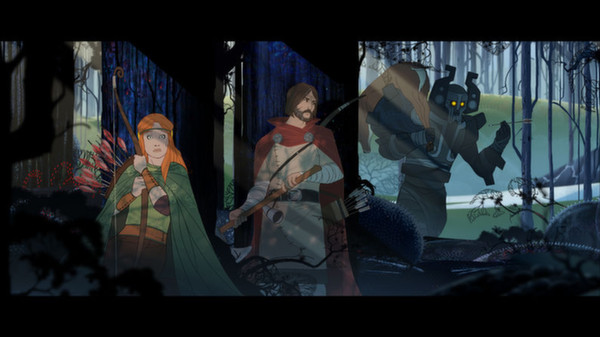 The Banner Saga was created by a 3-man team, and is a fantastic example of how, as an indie studio, you can make the best of your skills and resources.
Visually, players step inside a hand-drawn world, which some have described as Game of Thrones combining with Vikings and traditional Disney. A truly epic saga. You can pick from 25 characters, some human, others Varl, horned giants, and within both groups are different socio-economic groups, from warriors and leaders to craftsmen.
Decision making and combat blend smoothly together on this journey. It is a complex and in-depth caravan journey across a struggling world, where mistakes could threaten the safety of the caravan. Last thing you want to do is run out of food and supplies on the way to face down an enemy that threatens the entire survival of this civilization.
Players even have the option of completely different outcomes. Characters can die if they make the wrong choice, or can't fight as well as their foes. Alongside the gameplay, the music is as haunting and epic as the landscape, with funny and witty dialogue alongside the action.
Want something a little different than epic adventures?
6. This War of Mine
Developers: 11 Bit Studios
Buy it: Mac App Store
Released: 2014
Price: $7.95
Reviews: 4.3 stars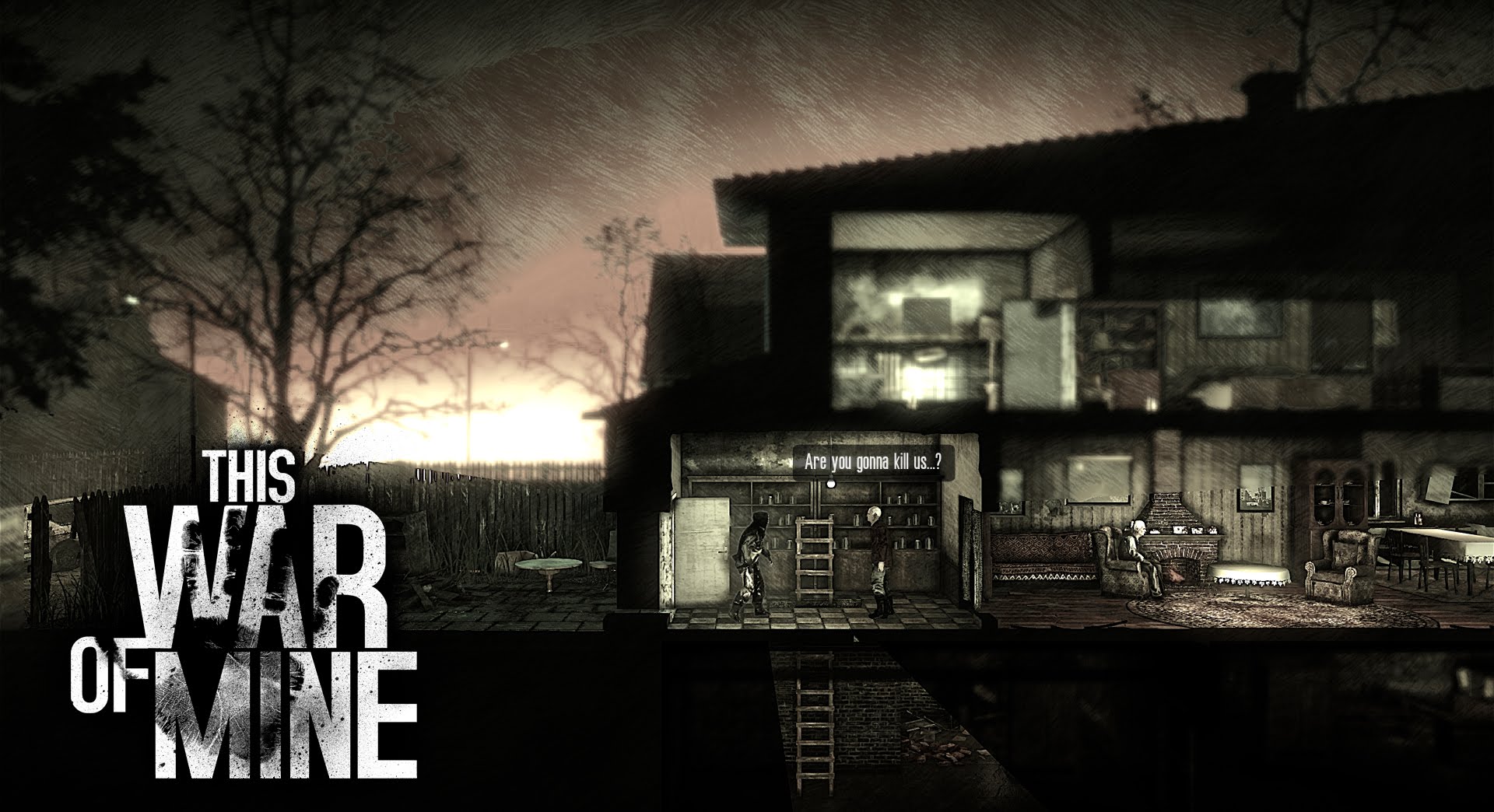 This War of Mine is not your traditional war game.
It is based on real-life events and experiences of war survivors. You aren't a soldier, you are a civilian trying to survive living in a city during a war. Snipers prevent you or anyone in your group from going out at night. During the day, one of you needs to go on a scavenging run throughout the city, to find supplies to look after your wounded, keep you all warm, dry and fed.
Survival is everything in this game.
It starts off in the middle of winter. Careful resource management means that wood is constantly needed, to keep everyone warm, burn for fuel and keep the shelter repaired. Various decisions and the harsh realities have a psychological impact on characters in the group, and choices need to be made that aren't always easy.
This is a game which, if you want something that gets you thinking, will keep you playing long into the cold night.

Best Free Mac Games
And if you want something free and fun, here are a handful of free Mac games well-worth playing:
1. Beneath a Steel Sky
Almost like reading a detective novel in a cyberpunk future, Beneath a Steel Sky is a retro science-fiction point-and-click adventure game from 1994. It has been re-worked to run on macOS, and although the graphics aren't great it does have real charm.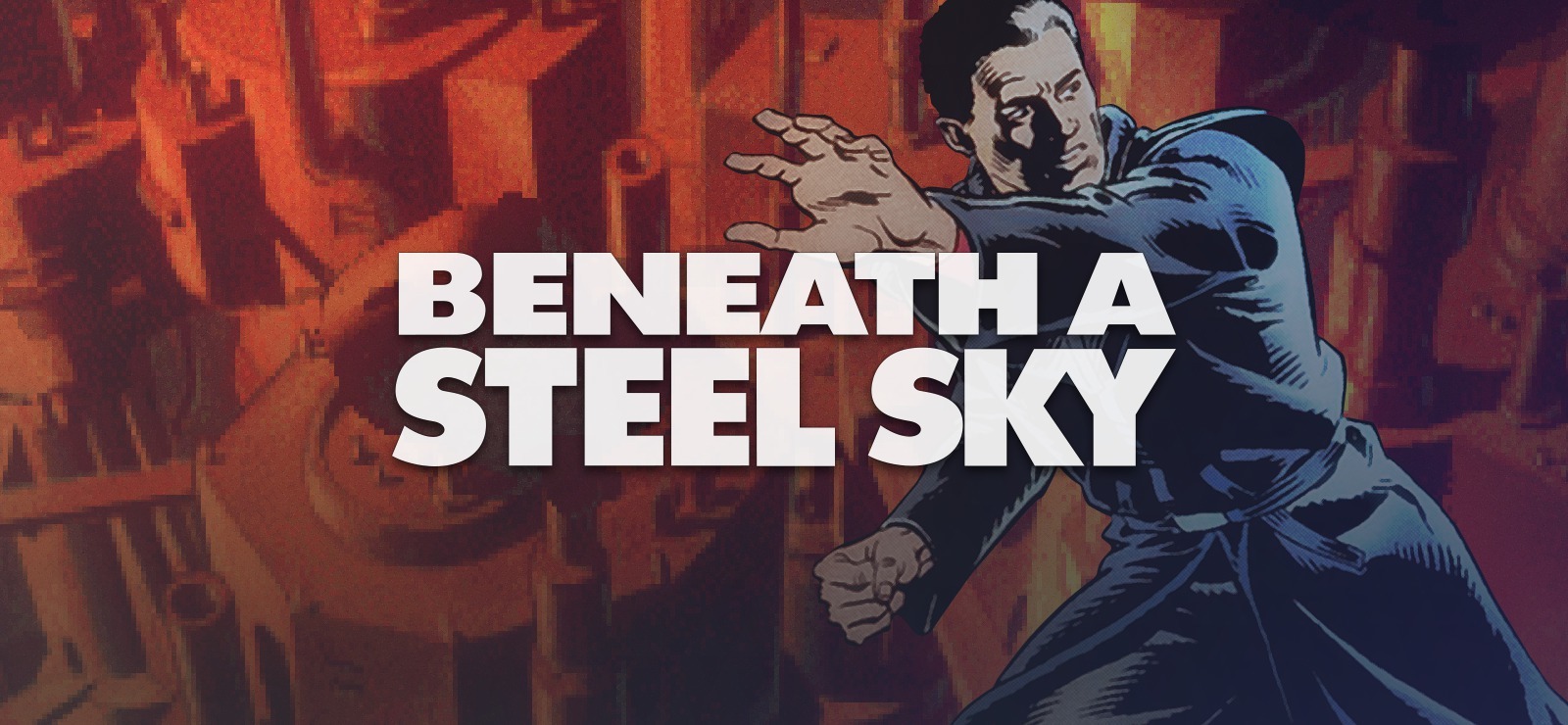 2. Cave Story
A fun, retro, somewhat pixelly 2D platform shooter game, along similar lines as Ghosts 'n Goblins or Metroid, Cave Story is cute with some solid gameplay. It includes shoot and jump mechanics, along with character and weapon evolutions and simple quests. It helps to download the English language translation patch with the game, as the original is far too confusing in Japanese.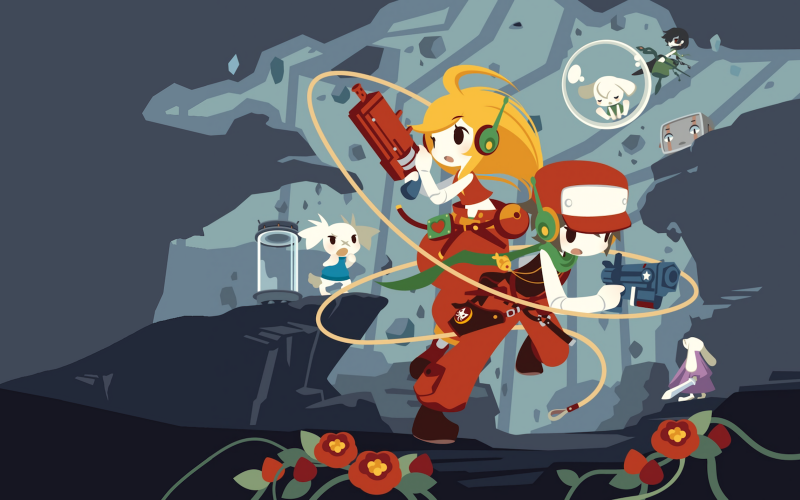 3. Dwarf Fortress
Dwarf Fortress is a role-player game - something of a cross between a traditional computer game and a text adventure. It can be quite complex but a lot of fun, as you explore a new world and build a fortress with an army of dwarfs. Once the fortress and economy is built, you can get them to mine for minerals and build an empire.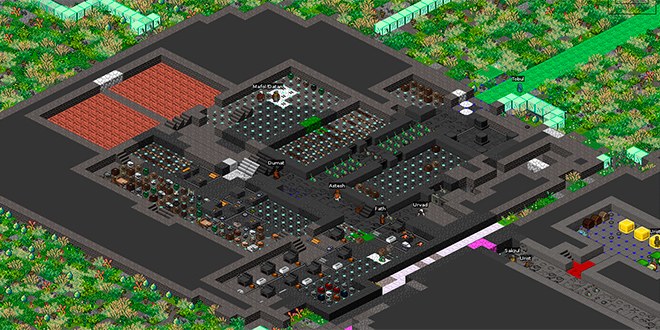 4. Hearthstone
Collecting cards may not sound a lot of fun, but with 40 million online players it is worth diving into. Players earn cards by playing daily quests and then battling online cards in matches against other gamers (in these, you can win rare cards). It is an amazing online community of players to be a part of and although there are in-app purchases you can do an awful lot for free.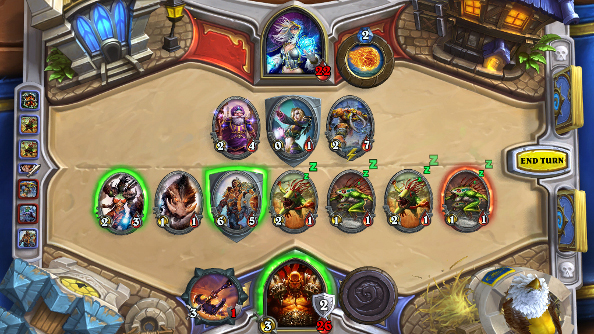 Want to get your Mac running at peak performance to ensure you can play the latest games? Download CleanMyMac X today, get your Mac as good as new.