New iPhone in 2019: The iPhone 11 release date and features
Fall could arguably be considered new iPhone season. Usually, at some point during the month of September, Apple hosts a keynote where the new iOS is officially released, and a new line of iPhones is announced. And that time has come: Apple's most recent keynote unveiled the full iPhone lineup.
Keep reading, and we'll go over some of the highlights and the things you need to know about Apple's latest iteration of iPhones.
---
What new iPhone model is coming out in 2019?
As anticipated, the new iPhone lineup is more of an upgrade and improvement of the models that were released in 2018. And not an entire overhaul like it has been in years past.
The 6.1 LCD model, iPhone XR, is getting the upgrade to iPhone 11. Еhe 5.8 and 6.5 OLED devices, iPhone XS and iPhone XS Max, are being succeeded by iPhone 11 Pro and iPhone 11 Pro Max.
---
New iPhone's release date
Thankfully, regardless of which model you choose to buy, all three models are being released on the same day, September 20, 2019. But pre-orders will start as early as Friday, September 13.
---
What's new in the new iPhone 11?
All three models share a lot of the new features. The more significant ways the iPhones in this year's lineup are being upgraded is with the front and back cameras. Pairing these new hardware improvements with some of the new iOS 13 features is going to make any of the iPhone 11 models an impressive device for photography and videography.
---
New features in iPhone 11
No 3D Touch. Already removed from 2018's iPhone XR, this feature is replaced in all of the models with what Apple is now calling Haptic Touch.
Spatial Audio/Dolby Atmos. To provide clearer and more dynamic audio that isn't limited to the standard left and right speakers.
Ultra-Wide Lens. Apple has added an additional lens to the rear camera on each model, offering a new Ultra Wide Lens. It will allow to capture more of the scenery and take better photos in cramped spaces.
Night Mode. A feature that dramatically improves pictures taken in low light conditions.
Slofies. With an improved front camera, Apple added slow motion to it as well. For better or for worse, now you can take slow-motion selfie videos.
Bilateral wireless charging. Two-way charging meaning you can use your iPhone to wirelessly charge your AirPods or even a friend's iPhone.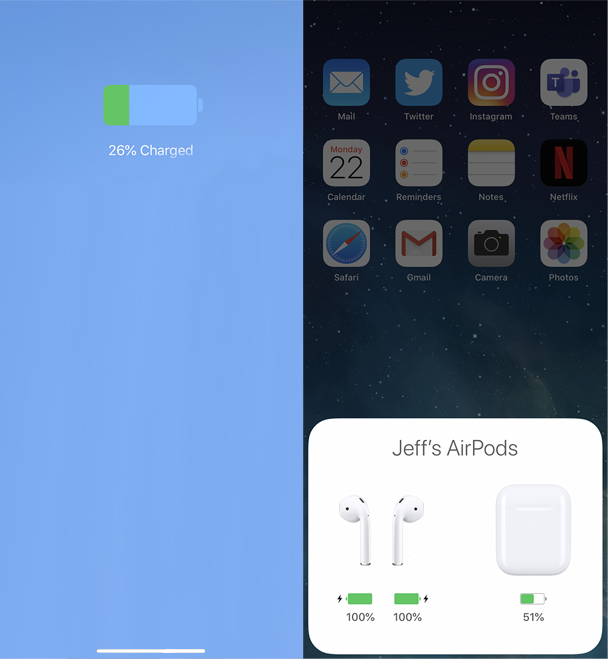 ---
What does the new iPhone 11 look like?
At first glance, the new iPhones to look very similar to the models released in 2018. Aside from a couple of new color options, the most significant visual change is the rear camera system. The additional lens makes the camera more prominent than it has ever been before, especially with the iPhone 11 Pro and iPhone 11 Pro Max, which have three lenses.
While there was some hope that the notch on the display would be getting smaller, it is still about the same size. The trade-off is the front camera's upgrade from 7 MP to 12 MP, which also promises an improved FaceID system.
---
How much will the new iPhone 11 cost?
The price points for the new models are very close to the prices of the 2018 models.
iPhone 11 - $699
iPhone 11 Pro - $999
iPhone 11 Pro Max - $1,099
These starting prices for each model are for the 64 GB storage capacity, but you can also pay a little more to get increased storage in any of the models.
---
Even though there has been very little confirmed information about the new iPhones, there's still plenty to be excited about. From new displays and cameras to upgraded batteries and wireless charging, things are definitely moving in the right direction for iPhone.