The 5 best iPhone cleaner apps and how they work
Have you noticed that your iPhone has started slowing down? Or maybe you're getting the annoying pop-up letting you know you're running low on storage space. It's always remarkable how much clutter can accumulate on your iPhone when you're not paying attention. But there's no better time than now to clean up your digital life and get rid of all the clutter on your iPhone.
This article will cover the five best iOS apps you can download and use to help tidy things up and get your iPhone running at peak performance again.
---
Are there iPhone cleaner apps, and how do they work?
If you do a quick search on the iOS App Store for "cleaning" apps, you'll find no shortage of options. But what exactly do they do? A lot of them will scan your phone for clutter, whether it's in your email inbox or your photo library, and help you quickly delete anything you don't want anymore.
So for the sake of this article, the apps that are mentioned are ones that will help you easily get rid of clutter like:
Duplicate photos
Large videos
Duplicate contacts
Spam emails
---
The best cleaner apps for iPhone
Whether you've noticed your iPhone slowing down or you want to get rid of all the annoying clutter that has accumulated, here are the best iOS cleaners.
Gemini Photos: quickly cleans up your photo library
Cleaner Pro: helps you clean up your contact list
Smart Cleaner: cleans up both your address book and photo library
Cleanfox: helps cut down on spam in your inbox
Cinder: quickly deletes contacts
---
1. Gemini Photos: Photo gallery cleaner for iPhone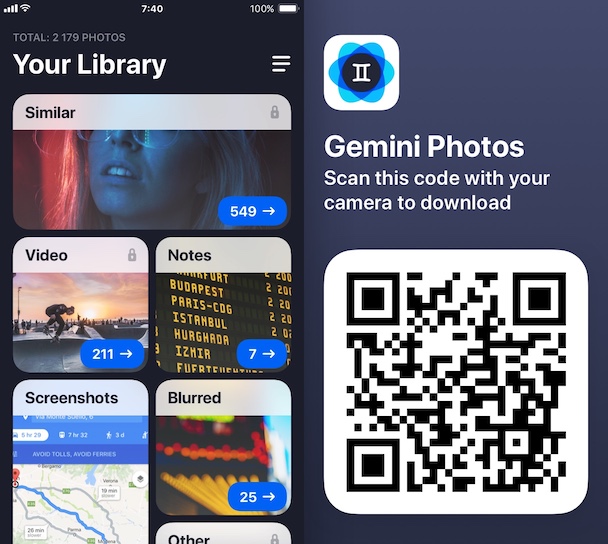 With an already impressive camera getting better with every new iPhone, it's easy to understand how a photo library can become bloated with similar-looking pictures and duplicates. Thankfully, Gemini Photos can scan your library and help you quickly go through all those images to decide what to get rid of and what to keep.
Gemini Photos will also scan for videos, screenshots, and blurry pictures that are cluttering up precious storage space on your phone.
Gemini Photos on the App Store
---
2. Cleaner Pro: Cleans up your contacts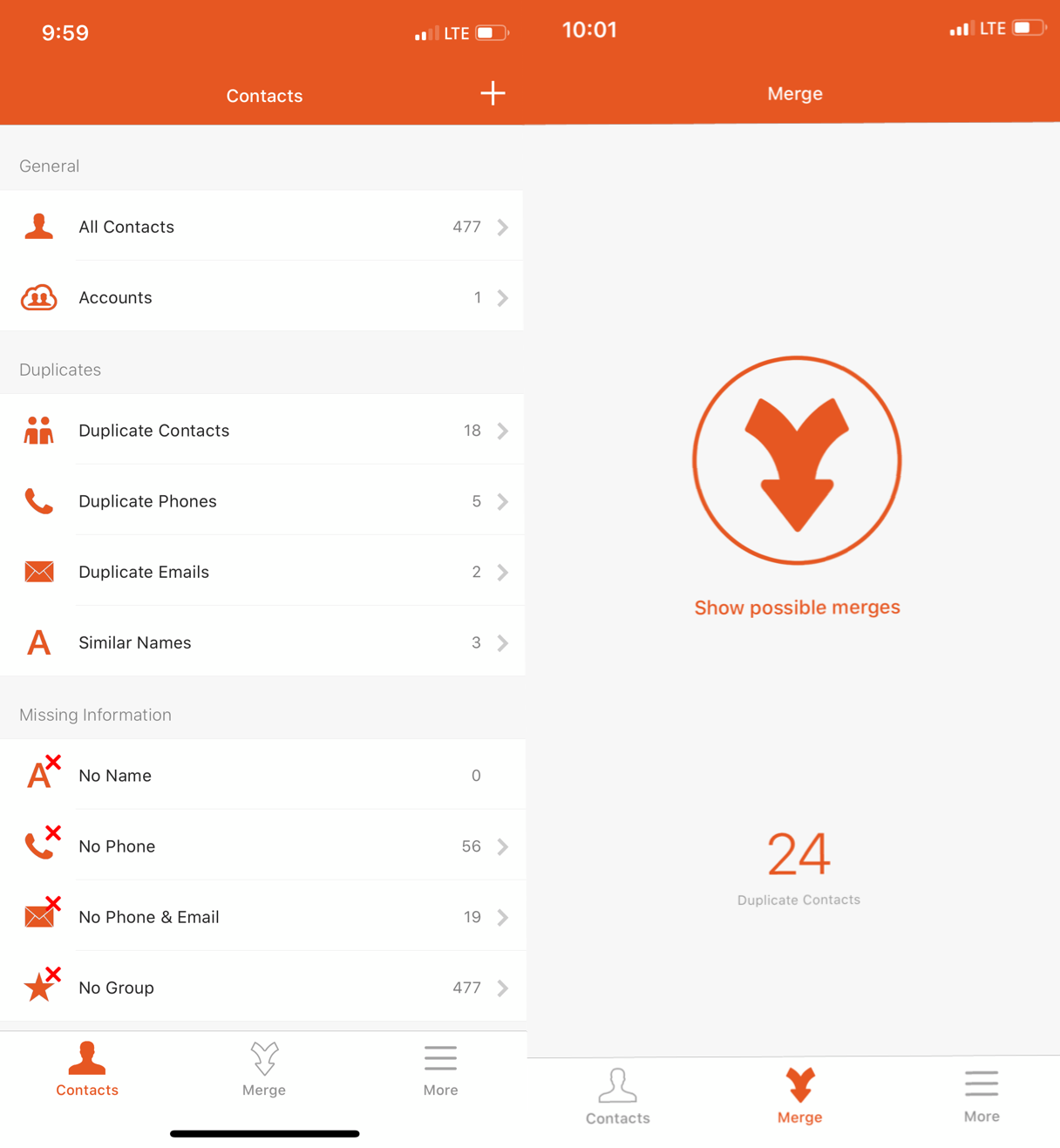 While contacts don't take up a ton of storage space, having duplicates or even old contacts can make using your address book annoying and somewhat useless. Cleaner Pro will scan through your contacts and identify duplicates, helping you either merge them into one contact or delete them altogether.
---
3. Smart Cleaner: Declutter and organize your iPhone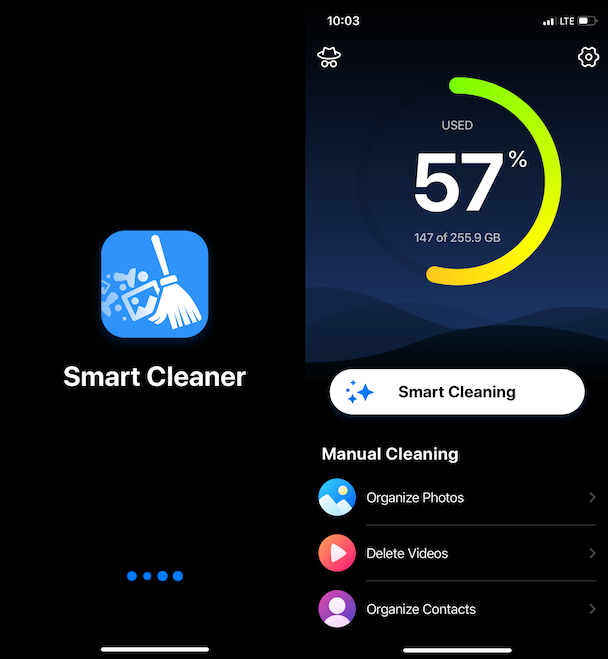 On the surface, what Smart Cleaner does is simple. This app helps you get rid of duplicates of photos and contacts, but it can actually do quite a bit more than that. Aside from just deleting or merging duplicates, Smart Cleaner will show you your storage status and help you organize your photos, videos, and contacts.
Smart Cleaner on the App Store
---
4. Cleanfox: Email and spam cleaner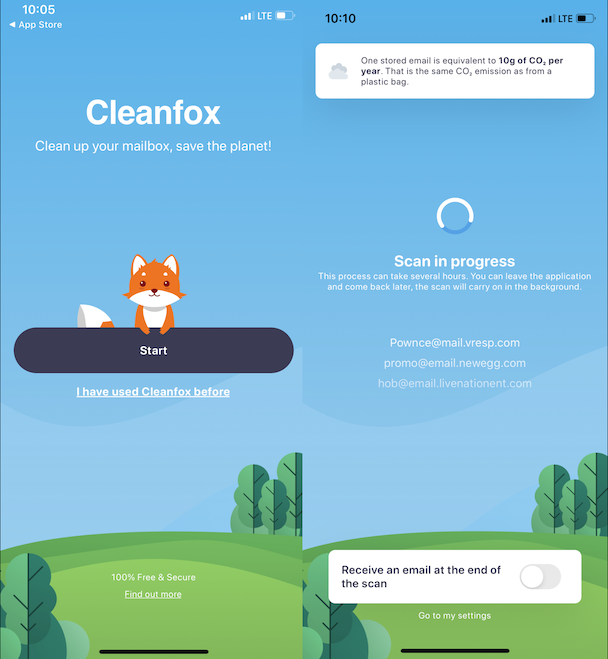 Every day, your inbox is flooded with spam and promotional emails you don't have time to read. And if you're being honest, you probably don't want to read a majority of them anyway. Thankfully, the app Cleanfox will quickly sort those emails out and figure out which ones to delete versus the emails you should unsubscribe from.
---
5. Cinder: Quickly remove contacts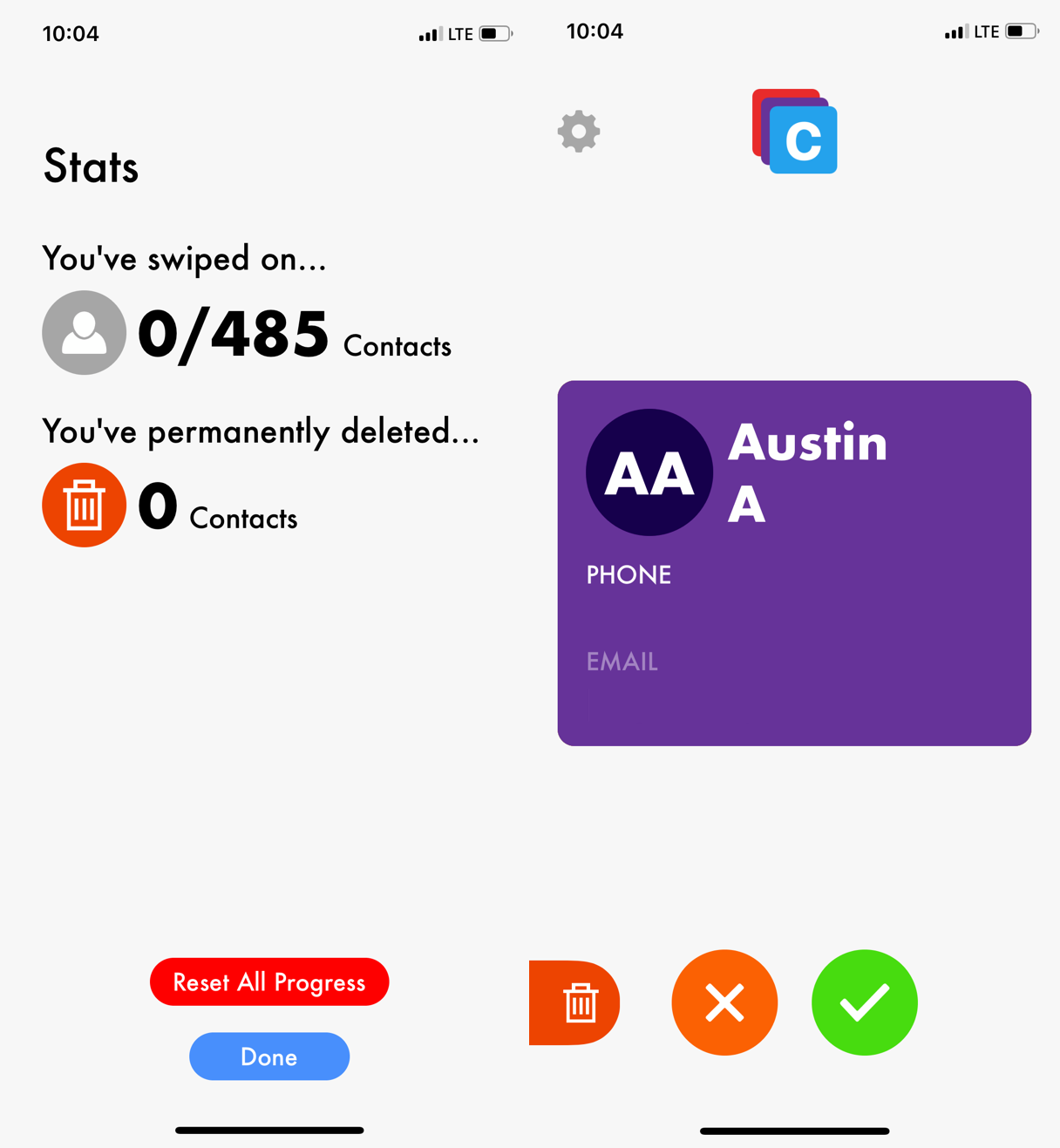 Although there are other apps on this list to help you declutter your contacts, Cinder is the one you'll want to use if you feel like you've been hoarding contacts and want to delete the unused ones. Cinder goes through your address book and shows you each contact one at a time, allowing you to swipe left or right as you decide if you want to keep or delete them.
---
Whatever it is that's motivating you to clean and declutter your iPhone, there's an app to help you. Unfortunately, there is no single magic app that will automatically purge everything you don't want on your iPhone anymore. Only you know what's worth holding on to and what you're okay to part with. So if your iPhone has been slowing down or you're just tired of having to sift through the sludge of duplicates, hopefully, you'll be able to use one of these apps to help you tidy things up and get your phone clutter-free.