Maintain your Mac with CleanMyMac X
CleanMyMac X's Maintenance module gives you direct access to all the Mac maintenance scripts. It keeps your Mac optimized and helps bring it up to speed at a moment's notice.
How does the Maintenance module help me?
When we say optimize your Mac, we don't just mean cleaning up space — we mean optimize. You know, improving its efficiency of retrieval or processing (thanks dictionary). The Maintenance module gives you access to all sorts of Mac optimizing goodies.
Run Maintenance Scripts
When you run maintenance scripts with CleanMyMac X, you help improve the performance of your Mac by removing and rotating old log files, rebuilding and reorganizing select databases on your Mac, and running other general maintenance tasks. It makes all the complex-sounding stuff simple.
Repair Disk Permissions
Verify and instantly repair broken permissions on your Mac's operating system to help its performance. By repairing disk permissions, you ensure that your Mac's system is functioning properly.
Verify Startup Disk
Verifying your startup disk is somewhat similar to Repair Disk Permissions. However, instead of your operating system, it checks your Mac's file system for errors and repairs them to improve your system's reading/writing performance and keep your Mac healthy.
Mail Speedup
When Mail gets to be overrun with messages, it can take forever to search for the stuff you need. You can sort all these messages out and fix the lag time by running Mail Speedup to reindex (read: re-organize) the Mail database.
Rebuild Launch Services Database
When you right-click a file in Finder and select "Open With…," a list of applications is shown. However, if you're installing and uninstalling applications, this list can become a bit muddled with apps you don't even have anymore.
Reindex Spotlight
Spotlight keeps track of all the names and locations of files on your Mac, including every word within the body of each of your documents and their metadata. Crazy, right? Reindexing Spotlight helps improve its searching performance and accuracy.
Flush DNS Cache
When your Mac accesses a website for the first time, it basically asks, "Hey, what's the IP address for [website]?" The DNS (or Domain Name System) maps website names to IP addresses. For example, blog.macpaw.com to 174.142.192.113.
What else can CleanMyMac X do?
CleanMyMac X speaks:
English

Deutsch

Español

Français

Українська

Italiano

Polski

Português do Brasil

Nederlands

简体中文

日本語

한국어
Industry experts talk about CleanMyMac X
I run CleanMyMac X weekly on my Mac mini M2 Pro to ensure things run smoothly, keep any bloatware in check, and reclaim purgeable disk space. Yes, I could do some of those tasks manually using the Terminal app; it's much quicker with software and saves me time. CleanMyMac X is also useful for uninstalling and updating software.
If you've found yourself struggling with a nearly full Mac, check out CleanMyMac X. The app has been an excellent way to recover space with minimal effort for many years
From insane speed improvements to malware removal, a new menu design, and more, this release is packed with new features that you are going to want to check out
Are you maintaining a healthy Mac? It doesn't have to be hard. CleanMyMac X offers all the tools you need to ensure your machine is always speedy and safe.
CleanMyMac X helps you remove unneeded files and get an overview of what is slowing down your computer.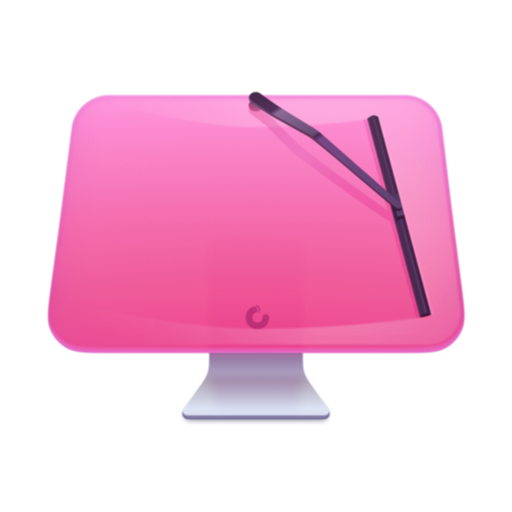 CleanMyMac X
Make your Mac as good as new
Get CleanMyMac X to do helpful things on your Mac. It deals with storage, speed, and malware issues. It even turns junk into free space. Run it once, never part with it.
System Requirements:
macOS 10.13 and higher, 210 MB
*4.9 - rating for all versions, based on 539 user reviews.
Subscribe to know first
Our mail pigeon will bring you our best deals and news about MacPaw apps.
Thanks for signing up!
You're almost done. Now, please check your email.