Apple File System: New useful feature APFS made possible
Since 1998, Apple computers and smartphones have used HFS+ as a file storage system. Considering how much the devices have evolved since then, it is amazing Apple has taken so long to replace the file storage with something more modern.
---
What does APFS mean?
APFS (Apple File System) is a new file storage system, announced at WWDC 2016 with a developer preview of macOS Sierra. Once iOS 10.3 was released, Apple made APFS available to every iPhone and iPad owner. Eventually, APFS replaced HFS+ on the Apple Watch (watchOS 3.2 and later) and Apple TV (tvOS 10.2 and later).
Operating systems that use APFS:
iOS 10.3 and later
macOS High Sierra and later
watchOS 3.2 and later
tvOS 10.2 and later
Outdated HFS+ hung on as long as could, but as a file storage system, it simply couldn't keep up with iOS and macOS users' needs. APFS, on the other hand, is equipped for solid-state drives (SSDs), uses the TRIM command, and can handle far more data with an increasingly flexible approach. Now that most people back up and store files in the cloud, using iCloud, Time Machine, and other services, a flexible approach is more appropriate, which is another reason for the eventual roll-out of APFS across the Apple ecosystem.
Built from the ground-up, APFS was designed to scale across every platform, with a codebase that makes maintenance simpler. HFS+, on the other hand, is being held together with bubble gum and paper clips, and its support will officially end in 2040.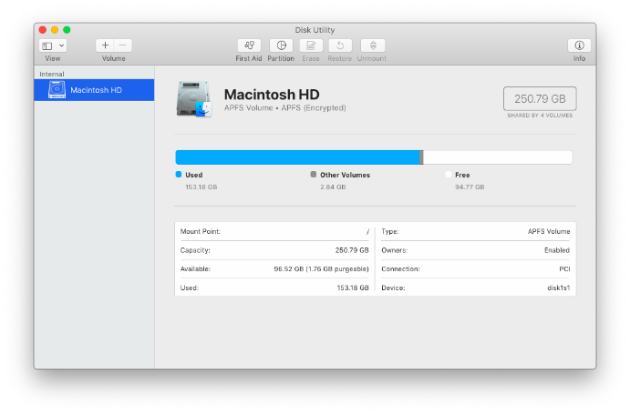 How to use APFS? New features you should know about
One of the most useful updates is speed and the way APFS perceives the amount of disk space you've got on your devices. With APFS, whatever Apple device you're using will feel faster. The file system focuses on low-latency, which means app launches and data delivery take priority. It won't just feel faster — it should also reduce spinning wheels and the moments used to slow you down in HFS+.
Here are a few features that macOS and iOS users will enjoy or should be already benefiting from if they've upgraded to one of the latest systems.
1. Copying files: No more duplicates
Before APFS was released, when you copied a file, a duplicate was created. Without you realizing it, your Mac could be full of duplicates, each taking up space. APFS takes the same approach to duplicates as it does to snapshot and clones: what used to take up a lot of room no longer does.
When a clone is created, it makes a copy of the file, except without the data duplication that used to come with copies. This approach is far more space-efficient than how it was done in HFS+ because it doesn't duplicate data until changes to the file are made. Even when they are, those changes are saved as deltas, reducing the space needed to store file clones.
When a snapshot is created, it produces a read-only copy of the file at a single point in time. Again, with the APFS file system, this is done without data duplication, thereby saving a lot of space.
Unfortunately, this new approach won't remove numerous duplicates of files that your Mac has floating around from before the update. Thankfully, there is a solution to that. Using a macOS app Gemini 2, you can scan your whole drive for duplicates and safely delete those that aren't needed. Download Gemini 2 for free and give it a try.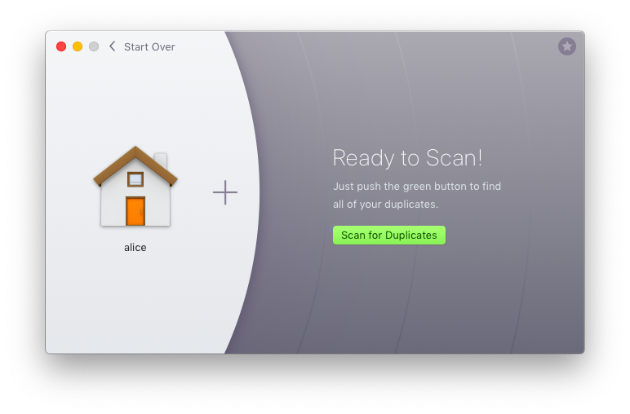 2. Improved storage when using partitions
Another benefit of this macOS file system is that it solves one of the most common partitions' problems. Under the old Mac file system, once one partition ran out of space, it was full. Now, APFS seeks out new space, then creates a container around the partitions. When one partition is full yet needs more space, APFS provides it from the container, even if it's not adjacent to the partition that needs the extra space.
3. Enhanced data integrity and encryption
APFS handles how files are saved more effectively than the legacy Mac file structure. At the point where a new file is going to be saved, APFS uses a new copy-on-write process so that a new version is created, and the old version is only released once the save has been completed successfully.
Security and privacy, already high on Apple's list of concerns, are taken to a new level with APFS. The legacy file system meant that macOS had disk-level encryption, whereas iOS encrypted data at the file level. Now that has changed, ensuring that encryption has more consistent implementations at the system and file levels and even specific data and metadata.
---
Making the most of APFS
Once you've upgraded your macOS to Sierra or newer versions and your iOS to 10.3 or later, you are on APFS. Although the latest file system is great at saving space, it helps when you're not wasting it on useless files. To utilize available space more efficiently, use Gemini 2 to quickly identify duplicates and similar files gobbling up storage.
---
These might also interest you: