MacOS Catalina vs macOS Mojave
The release of a new version of macOS is always exciting and macOS Catalina is not an exception. However, no matter how excited you are, there's always a nagging question: what's the difference in Catalina compared to its predecessor? Is it really worth upgrading? Well, read on to find out.
MacOS Catalina vs macOS Mojave
The easiest way to compare macOS Catalina with macOS Mojave is to break the comparison down into several categories, like performance, features, user interface, and so on, so that's what we're going to do. By the time we're done you'll have a clear idea of whether Catalina is enough of a change for you to want to upgrade. Let's get started.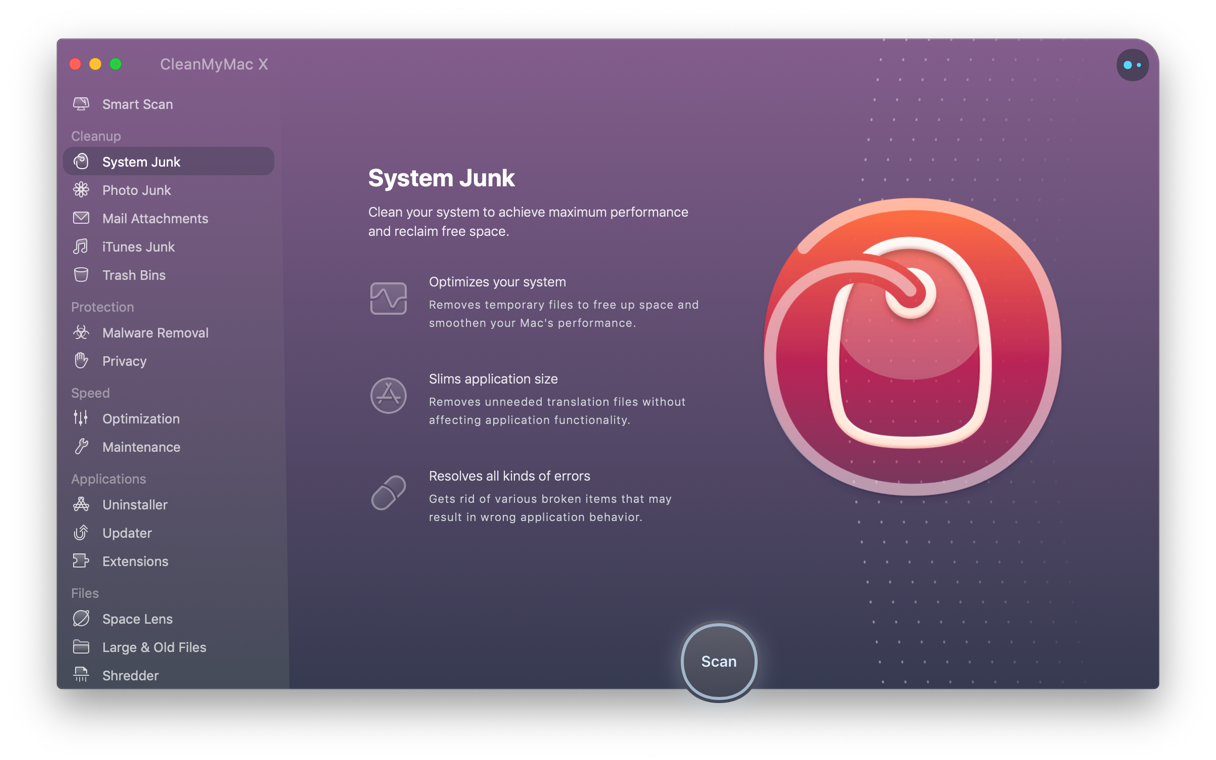 Productivity
Apple has said very little about performance improvements in macOS Catalina, which suggests it hasn't been a major focus. But it's likely there will be some gains when the final version ships in September.
However, in terms of productivity there are some big differences compared with macOS Mojave. You will be able to use and iPad as a second display, and as a graphics tablet with an Apple Pencil. When you use it as a second monitor, you will be able to either add extra screen space or mirror your Mac's display.
An overhaul of Reminders and improvements to Notes will make those apps much more useful. And minor enhancements to Safari and Mail should boost productivity. And the ability to share folders, rather than just files, in iCloud Drive is another improvement in this category.
Built-in apps
This is the big focus for the new version of macOS. iTunes is no more. So if you really love it, you'd best stick to Mojave. For the rest of us, the ancient media monolith gets replaced by three new apps: TV, Music, and Podcasts. All three work in much the same way as on iOS, and the TV app is designed to work with Apple's forthcoming TV+ subscription service.
Photos gets new machine-learning features to improve the way it curates and displays your photographs. It will highlight shots it thinks are important to you based on what it learns.
There's a new Find My app that replaces Find My iPhone, Find My Mac, and Find My Friends. And it will work even if the Mac you're trying to find is asleep and offline.
Accessibility
This is another big area for macOS Catalina and sees major improvements to Voice Control. You will be able to navigate and control your Mac using just your voice to select items, click on them, and drag them. Grids overlaid on the screen will allow you to tell your Mac exactly where you want to drag something from and to.
macOS Catalina will also allow you to zoom in one one screen while keeping another at 100% and to hover a section of text to display a larger high-resolution version.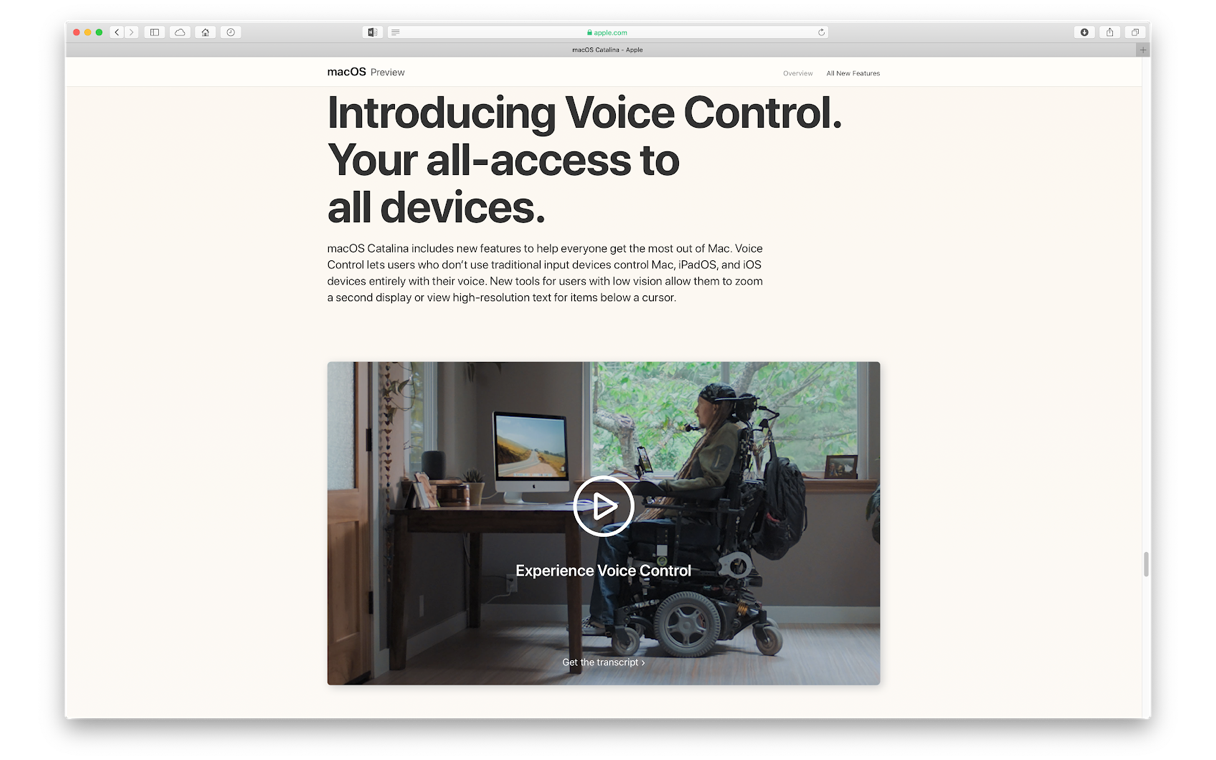 Privacy and security
macOS Catalina brings a number of privacy improvements. Activation Lock means that only you will be able to erase and reactivate your Mac. And Catalina runs in its own read-only volume on your startup disk, so nothing can accidentally overwrite system files. Finally, in macOS Catalina, apps will need your permission before directly accessing files in your Desktop and Documents folders, as well as iCloud Drive and external disks. You'll also be asked before any app captures keyboard activity or a photo or video of your screen.
Health
Yet another focus for Apple in recent years has been reducing the amount of time we spend in front of screens and in Catalina, Screen Time comes to the Mac. You'll be able to set limits on how long you spend in front of a screen, and refine those limits for different types of activity. You'll also be able to use Family Sharing to set limits for other members of your family.

Other Apple devices
In Mojave, Apple introduced Marzipan, technology that made it easier to port iPad apps to the Mac. It used it for some of its own apps, like News. Now, with macOS Catalina, Apple has introduced Project Catalyst, a concerted effort to persuade developers to port iPad apps to the new OS.
As we mentioned above, in macOS Catalina you'll be able to use your iPad as a second screen or graphics tablet, as well as for Continuity Markup, a method of marking up PDFs on an iPad and transferring it to your Mac. As well as using an Apple Watch to unlock your Mac, you'll now be able to authenticate on your Mac for processes like unlocking a locked note, approve app installations, and view passwords in Safari preferences.
Can you upgrade?
If after reading about the benefits of Catalina over Mojave, you've decided you want to upgrade, the next step is to check that you can upgrade. Apple does a great job of making sure that new upgrades work on as many Macs as possible, going as far back as possible. But, inevitably, there are some Macs that work with Mojave that won't run Catalina. Here's the full list of those that are supported for macOS Catalina:
MacBook 2015 and later
MacBook Air 2012 and later
MacBook Pro 2012 and later
IMac 2012 and later
IMac Pro 2017 and later
Mac Pro 2013 and later

How to prepare your Mac for macOS Catalina
A fresh macOS requires a fresh Mac. It is recommended to install new macOS on a drive that's clean from junk. Outdated system files from the old operating system may interfere with the installation. It's like wiping away dust from all corners before you start to redesign your house.
You need to get rid of a few things:
— application and user caches
— old and broken applications
— extensions and launch agents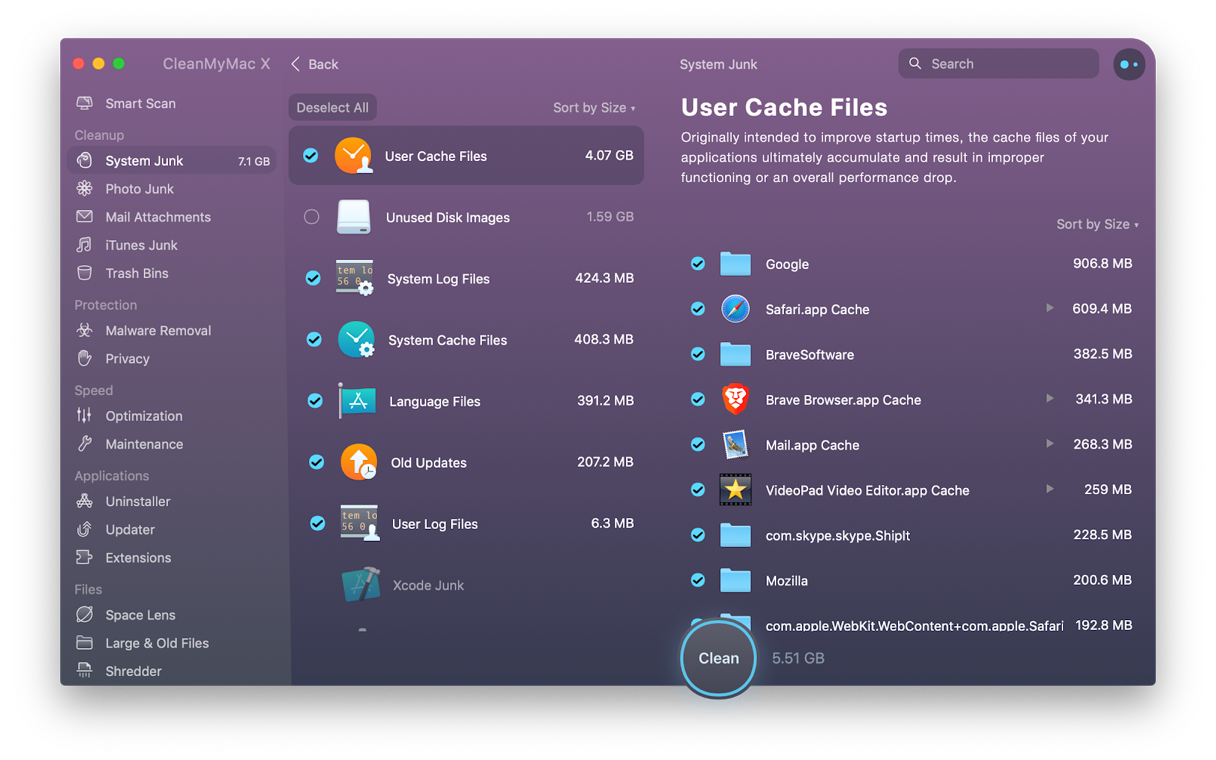 You can do it on your own, without any app or technician. But if I would pick an app to effectively clean your Mac, it would be CleanMyMac X by MacPaw. It's so easy and beautiful you'll almost get addicted to it. It deletes 9-15 GB of junk on average and is notarized by Apple. Download its free edition here.

After you've cleaned your Mac and prepared it for macOS Catalina, back your Mac using Time Machine.

MacOS Catalina promises to be a great upgrade. And when you compare it with Mojave, it's clear that there are lots of improvements and new features. Just remember to use CleanMyMac to clear out junk files before you upgrade.
---

These might also interest you:

macOS Catalina guide
macOS Catalina compatibility
How to use Screen Time on Mac
How to use iPad as a second screen
How to use "Find My" app
How to use Project Catalyst on Catalina
How to create a bootable installer for macOS Catalina
macOS Catalina can not be installed
How to use Gatekeeper on Mac
What happened to iTunes?