CleanMyMac 3 is getting ready for macOS Mojave
As soon as Apple revealed its next version of macOS at WWDC, we started working on CleanMyMac 3 compatibility with Mojave. And it didn't take us long to prepare the first CleanMyMac working with Mojave — it's already live. Yippee!
But before upgrading to Mojave, make sure to update CleanMyMac first:
Open CleanMyMac 3.
Go to Preferences > Updates.
Select Offer to update to Beta versions...
Click Check for Updates.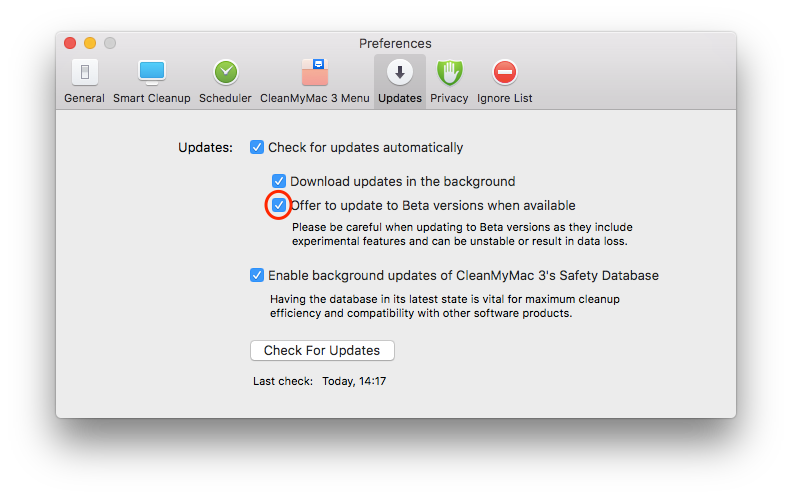 So, now you can enjoy CleanMyMac 3 on macOS Mojave.
And while you're testing out all the goodies of the new OS, we'll continue fine-tuning CleanMyMac 3 — to make sure that you'll get a fully equipped app when Apple releases newer versions of macOS. We'll keep you guys posted with more news, so stay tuned, and thanks for using CleanMyMac 3!
PS. Here is us at WWDC 2018. Couldn't be any happier!