How to use Instagram hashtags to get more likes and followers
Instagram hashtags are phrases and keywords that you can use in your posts to make them more searchable on the platform. They're not a magic bullet for achieving more likes and follows on Instagram, but you can definitely use them strategically to improve your reach and attract more followers to your feed.
---
Do Instagram hashtags increase likes and followers?
The answer to this question is both yes and no. On the one hand, you can use hashtags to expand your reach so that your posts are seen by more people, but hashtags themselves will not increase likes and followers. You need to combine a good hashtag strategy with unique and thoughtful posts, high-quality photos, and engaging captions.
We do, however, have some tips that will help you maximize your success with using hashtags on Instagram.
9 tips for using hashtags in Instagram
Ready to up your Instagram game by making the most of hashtags? Here are our best tips for using hashtags correctly and strategically.
1. Put your Instagram hashtags in the first comment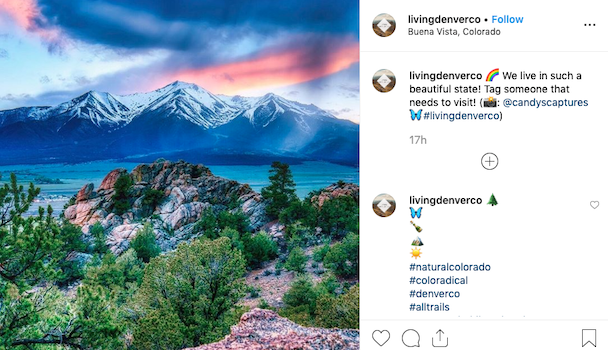 Many Instagram users put their hashtags underneath or within the caption of their post. This is fine if you're using one or two hashtags, but if you're adding quite a few, it's best to put them in the first comment of your post instead of the caption. This will have no effect on how your posts show up in a hashtag search, but it will make for a better user experience for your followers.
---
2. Don't use the same hashtags for every Instagram post
If you simply copy and post the same list of hashtags for all of your Instagram posts without giving a thought to how those hashtags relate your photos, you run the risk of hurting your Instagram reach. This is because Instagram wants users to focus on creativity rather than on hashtags. If your hashtags are always the same, your posts may not show up in searches because they won't be seen as relevant.
---
3. Use Instagram hashtags sparingly
You can use up to 30 individual hashtags for each Instagram post, and while that might be useful for many of your photos, never add the maximum number of hashtags just because you can.
First, ask yourself if those hashtags are relevant to what you're posting, then add just as many as you think you'll need to capture the essence of your post. Some posts may well require 30 hashtags, while others will only need a few.
---
4. Follow and interact with hashtags on Instagram
Did you know you could follow hashtags on Instagram? This is a great way to find new accounts to interact with, stay connected within your niche, and build engagement. If you yourself are using the hashtag on a regular basis, give it a follow. Now the top posts for that hashtag will show up in your Instagram feed.
---
5. Research hashtags in your niche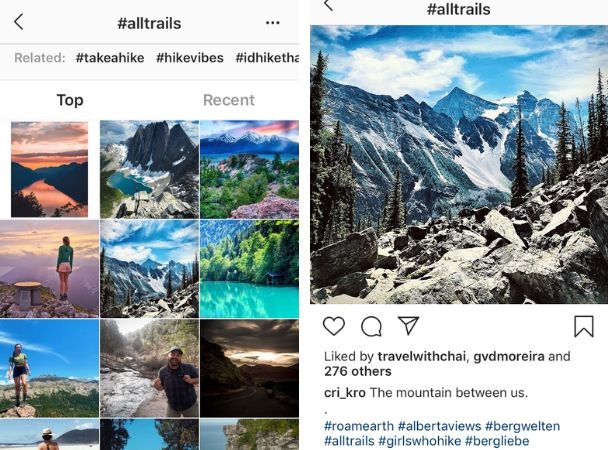 What do you normally post about on your Instagram account? Dogs? Food? Travel? DIY? Determine your niche and then find hashtags that are doing well on Instagram by searching for them.
When you type in a hashtag in the search bar, you will find all the posts that have used that hashtag. At the top of the hashtag feed, you can either choose "top posts" or "most recent," so you have a good idea which posts are the most successful using the given hashtag. When you find a hashtag that you think would work with your posts, follow it, interact with posts that use it, and use it for your own relevant posts.
---
6. Create your own hashtag
If you're trying to grow a brand, one of the best things you can do is to create a branded hashtag. This hashtag should be used on all of your posts, and makes it easy for someone to search for them by your unique hashtag.
Even if you aren't a brand, you can create a hashtag to use with your posts, just make sure they're relevant to the content you usually share. Some unique branded hashtags are #campondyrt from the Dyrt Camping app #shareyourears from Disney and #weaccept from Airbnb. You don't have to be a brand to create your own hashtag, but you do need to use it consistently.
---
7. Use a mix of generic and branded hashtags
When creating your list of hashtags for each post, start with the general ones and work your way toward more specific or branded hashtags.
General hashtags include what your post is about (#waterfall or #barhopping) or where your post was created (#NYC, #grandcanyon, or #paris). Branded hashtags might be specific to clothing you are wearing in your photo (#armani or #dior), what you are eating (#friendlys or #eschocoloate), or where you are staying (#hiltonhonorstravel).
Using targeted branded hashtags means that the brand you tag may share your post, giving you more exposure, and tagging a place is useful for visitors who are searching for photos from that area.
---
8. Use trending hashtags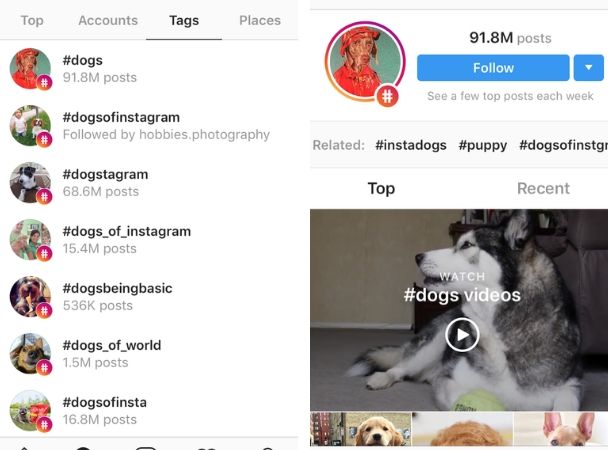 Trending hashtags are up-and-coming hashtags that are seeing an influx of users based on recent popularity. One of the best ways to find trending hashtags on Instagram is to visit the Explore page and see what's hot.
Just open Instagram and tap on the search icon. From the photos that pop up, choose the one that fits the niche you regularly post about. Scroll through the feed and take note of the hashtags that the top performing posts are using.
As an example, trending hashtags from the Explore Page for food posts include:
#foodporn
#foodpics
#instadessert
#foodforfoodies
#butfirstcoffee
#spoonfeed
#nomnom
#foodiegram
#whatsforlunch
#whatsfordinner
---
9. Use popular Instagram hashtags
Popular hashtags are a bit different than trending hashtags. These are the hashtags on Instagram that have the most tags, follows, and likes. Choose a few of the most popular hashtags when you post to give your photos a bit more traction.
Influencer Marketing Hub has a free tool that you can use to find out how popular a hashtag is by how many times it's been tagged on Instagram. Some of the most popular Instagram hashtags include:
#instagood
#photooftheday
#instadaily
#handmade
#fashionista
#travelgram
#love
#selfie
#followme
#nature
#travel
---
Using Instagram hashtags is a great way to expand your reach on the platform. Just make sure that you choose them thoughtfully, use them sparingly, and make sure they are relevant. Adding hashtags to killer content is the best way to grow your following, as well as your engagement.