macOS Sierra Details & Hidden Features
No more OS X 10.12, meet macOS Sierra
This fall 2016, the latest OS X, or rather macOS Sierra 10.12 approaches to take El Capitan's place. Apple sticks to California natural sites for naming, so no surprises here. Also, as you might have noticed, they dropped the usual "OS X" in favor of the macOS to line it up with watchOS and iOS.
---
macOS features: What's new?
Naturally, Apple announces each feature with such enthusiasm, it gets hard to dig to the core and figure out if it's actually a worthy addition to the system. Let's try to uncover their marketing fleur and see what we're getting in the new OS.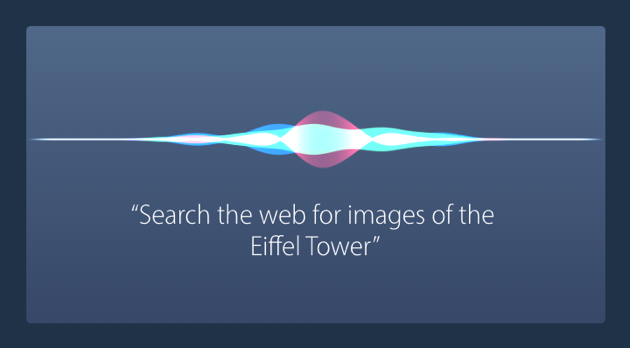 Siri on macOS
This news is huge and long awaited. If Siri, which has improved majorly in the latest iOS, is going to work just as well on the Mac, it's a whole new level of everyday environment. There's gonna be more people awkwardly talking to their Macs on the workplace, but Siri is an awesome assistant for multitasking.
Let's see what Siri can do in Sierra:
Find you anything on your hard drive or in your Mail, sort it by name, date, file type or any other criteria, such as sender or keyword.
Message or call people for you. She can also invite them to meetings, for instance.
Google stuff for you and lets you drag pictures or docs from her search results right into the window on your desktop.
Find you a place to eat.
Pin her search results in your notification bar if you need them for later.
Answer usual questions if answers can be googled or found on your Mac.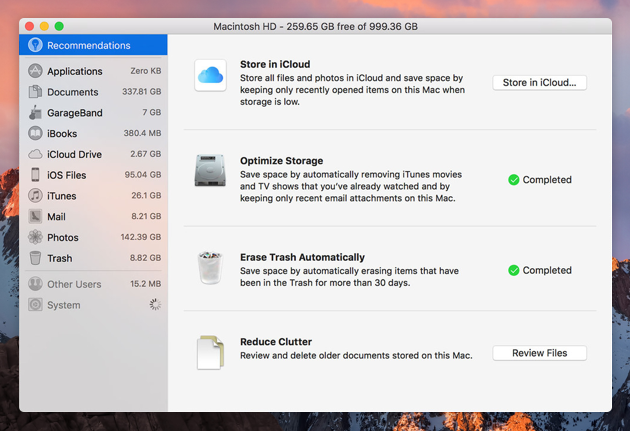 Optimized storage and System Cleanup in macOS Sierra
This feature is one of the unexpected ones. The thing is, Apple has repeatedly denied that Macs run low on storage space and that their system is imperfect and needs cleaning. But apparently meanwhile, their development team kept working on improvements.
Why it's cool:
Sierra knows when you're low on disk space and stores the files you rarely use in the cloud.
Sierra cleans up your duplicate downloads and system junk like installation files, caches, and logs.
Why it's not so cool:
Cleaning only a tiny part of system junk is not nearly enough to keep Mac in order. It's a step in the right direction, but Macs will still require apps like CleanMyMac X to actually clean their system and prevent issues. It's free to download.
Storing old files in the cloud doesn't help you get rid of useless junk in iCloud storage. It simply adds up to the "space debris". Instead of uncluttering your house, you just put all your stuff in the garage, so to speak.
iCloud storage is $10/month once you go over 150GB limit.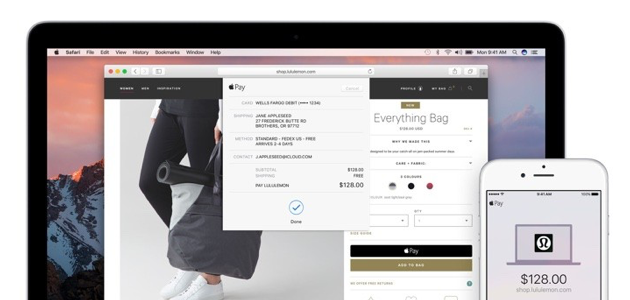 Apple Pay on MacOS
Finally, a possibility to quickly pay on the web. This feature, which presumably will only be available in Safari, allows you to shop online via Apple Pay. Hundreds of websites have already endorsed the system and many more surely will join soon. Look for a specific Apple Pay sign on the site and use Touch ID on your iPhone to make a purchase.
Memories for Photos
Photos app has adopted all the benefits of smart image recognition. Now Photos can not only figure out who's in the picture, where and when it was taken, but even what's actually in the picture itself. For instance, waterscapes or buildings.
Why it's cool:
You can watch grouped and customized galleries from a particular trip or event.
You can see the pictures of a specific person.
You can search photos by scenery or object in them.
You can see the places you visited and the photos you took there on a map.
---
Minor updates in Sierra
Watch unlock.
If you own an Apple watch, you can now use it to unlock your Mac without typing in your password.
Cross-device copypasting.
Copy on iPhone or iPad and paste on Mac.
Cross-device desktop and documents.
Your Mac's Desktop and Documents folders are now available on iPhone and iPad for simpler file transfer.
HUGE emojis.
Now you can send a really big emoji. And add a heart to a message as a response. Cutting edge.
Tabs in all apps, not just browsers.
Your Mac apps now have tabs, so that's nice.
Floating minimized video.
You can minimize a video into a small window that runs independently on your screen while you're doing something else.
Updated Apple Music inside iTunes.
Redesigned and a little rearranged For You section in Apple Music. Supposedly prettier and better at recommendations.
---
Important notes on upgrading to macOS Sierra

When can you download macOS Sierra?
macOS Sierra is available since September 20, 2016. You can upgrade by installing it from the App Store. It's going to be free for all Mac users, as every new OS has always been.
These Macs can upgrade to macOS Sierra
MacBook (Late 2009 and later)
MacBook Air (2010 and later)
MacBook Pro (2010 and later)
Mac mini (2010 and later)
iMac (Late 2009 and later)
Mac Pro (2010 and later)
---
Get your Mac ready for Sierra
To upgrade successfully and have a new system running smoothly, you need to get your Mac in shape. How? Make sure you have enough space on hard drive and enough free RAM for Sierra.
If your Mac is slow or your disk is getting full, it's better to download CleanMyMac X and run a quick cleanup. Tons of system junk, app leftovers, and caches should be gone before you hit that "Update" button.
That's it, now you're good to go. Have a happy Sierra!