How to reinstall macOS High Sierra step-by-step
Your Mac doesn't work well after you've installed macOS High Sierra? Or something went wrong during the installation? One of the easiest ways to fix such issues is reinstalling the operating system. Don't worry; it won't affect your files, data, apps, user settings, etc. Only a fresh copy of macOS High Sierra will be installed on your Mac again.
Please note that if you need to remove the data and reset your Mac to factory settings, go for clean install macOS High Sierra. A clean install will delete everything associated with your profile, all your files, and documents, while the reinstall will not.
Once you've decided that you want to keep all your data intact, take advantage of our comprehensive guide on how to reinstall macOS High Sierra. But before you start, you have to prepare your Mac for the process.

Before You Begin: Back Up Your Data
Although the process of reinstalling is safe, it is still recommended to back up your data. Should something go wrong, you'll be able to restore all necessary files easily.
There are a few incredibly easy ways to back up the files, documents, applications, etc. So, you can choose the most convenient one for you. One of the possible Mac backup solutions built into macOS is Time Machine. It allows frequent automatic backups. Surely, you can use iCloud, Dropbox, or any other external storage to back up essential data.
Before reinstalling the macOS High Sierra, you might also need to clean the system junk. And not the system junk alone, but also gigabytes of other unwanted files like app leftovers, browser extensions, etc. You don't want to reinstall the operating system with all the clutter it contains, do you? You can clean up your Mac manually, but using an app like CleanMyMac X will save you tons of time. It will scan the system and safely remove all junk in a matter of minutes.
Once you've backed up your files and cleaned your Mac, you're ready to reinstall macOS High Sierra.


A Step-By-Step Guide to Reinstall macOS High Sierra
Here's how you can reinstall the macOS High Sierra and keep all files and user settings.
Back up your Mac before you begin (just make sure you didn't forget to do it).
Click the Apple icon in the top left corner of your screen and choose Restart from the menu.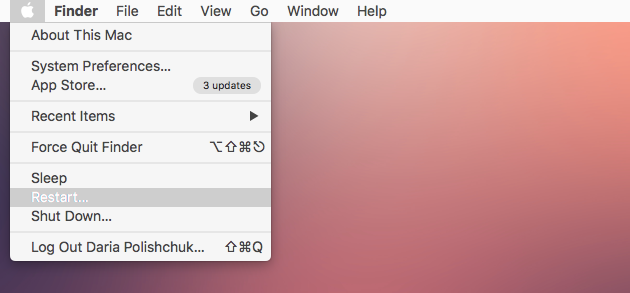 Use the combination of Command and R keys; you'll see the macOS Utilities window.
Pick Reinstall macOS.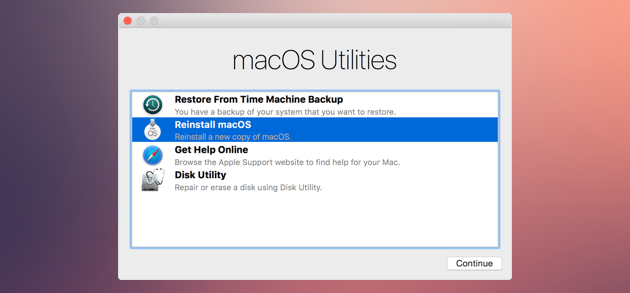 Click Continue.
Select your hard drive (this is usually Macintosh HD).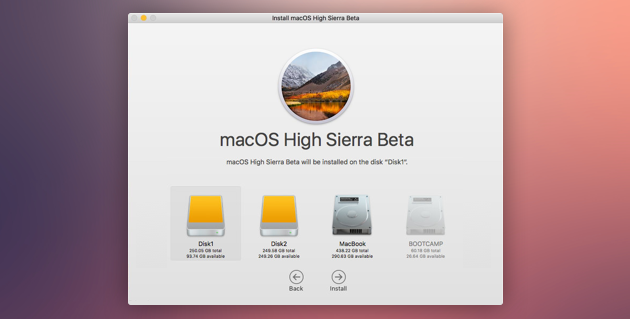 Click Install and complete the process.
That's it! As you see, reinstallation is not a difficult process, and it has an obvious advantage — it keeps all your data and configurations untouched. Now you can enjoy the new exciting features of macOS High Sierra, like faster Safari and better graphics.
However, if you don't like the new version of macOS, don't let it give you a bad time. You can always downgrade to Sierra. But before turning to such radical measures, try to reinstall the macOS High Sierra. Probably it will resolve all the issues.
We hope you found this article helpful. Have a nice day, and stay tuned!