CleanMyMac X 4.3.0. "Michael Lee"
Meet the new update to CleanMyMac X! We continue a great tradition of naming releases after our users who provided valuable feedback. This update is dedicated to Michael Lee, who inspired us to create the entirely new module in CleanMyMac X!

Michael dropped us a message:
"I really enjoy seeing how CleanMyMac X is evolving. Really great! A feature that would I find very helpful is an integrated disk usage utility…"
And we though it could be a great feature!
As you know, reclaiming space on a Mac is CleanMyMac's specialty. You can easily remove system junk, large and old files, empty trash bins, and more. But we decided to go further and build the tool for visualizing your disk space, so you can see the size comparison of all your files and folders. What we got in result? A brand-new module we called Space Lens. This feature is currently in beta as we continue improving it. But you can already try it out!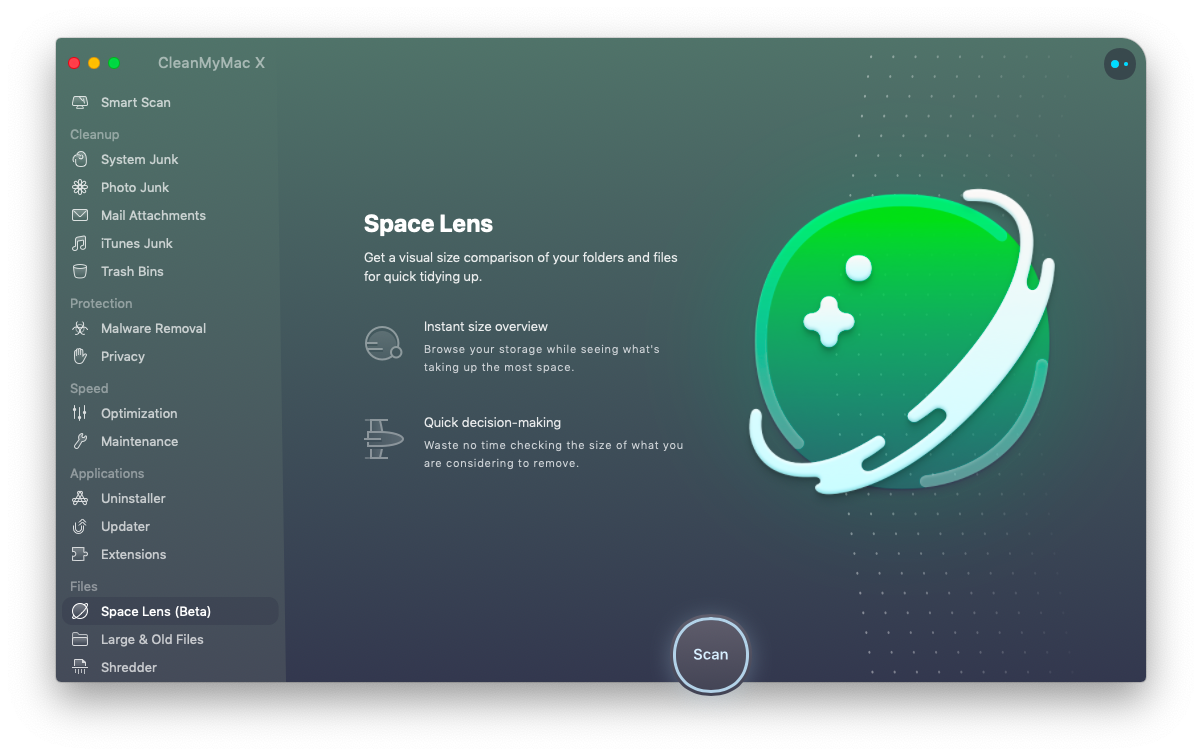 Now let's see what you can do with Space Lens.
Space Lens allow you to build your storage map in a matter of seconds. Once the scan is complete, you can see all the files on your Mac and how much space they take. Review the uncovered files and remove the ones you don't want to store. These may be forgotten downloads, pictures, applications, system files, and whatnot.
You don't have to check the size of what you want to delete. Space Lens will display the size of all your files, so you can detect the biggest space wasters at a glance. Just choose useless files and click Remove.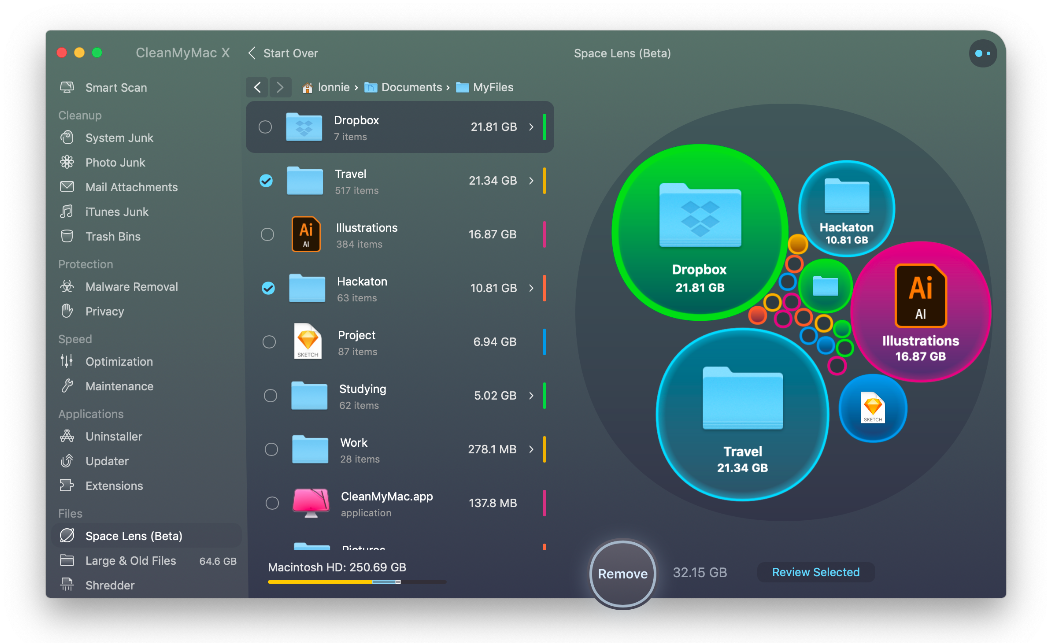 Meanwhile, we'll continue working on this tool to bring it to perfection. If you have any thoughts on how to improve it, drop us a message here or provide suggestions in the app. We'll do our best to make Space Lens even more useful and beautiful.

And one more thing...
We also thought that it would be cool to let you share your experience of using CleanMyMac X with other users and inspire them to fine-tune their Macs too. That's why in this update we've added the sharing option! Now when you've cleaned or optimized your Mac, you can instantly share the result in Facebook or Twitter. Can't wait to see your posts!
PS. Follow the CleanMyMac's evolution on our What's New page. Here you'll find the latest updates, as well as things we're currently working on.
Stay tuned!