Gemini 2 can be configured to scan and perform actions based on the user's preferences.
This allows users to not only set priorities while scanning like minimum file size but also to automatically delete a file by user preference. For example if there the smaller file of two similar files, or if there are two different file types you can customize Gemini 2 to always delete that file type or delete that file size.
Users also have the ability to have Gemini 2 skip specific files or folders while scanning. In Gemini Classic and 2 duplicate files are placed in the Trash Bin by default.
However in Gemini 2 there is also the option to choose where the duplicate files go. The user can choose to keep the default Trash Bin location or they can pick a specific folder for Gemini 2 to put the duplicates in. If users do not wish to place the duplicates in a temporary folder they can have Gemini 2 replace the duplicate files with hardlinks or just delete the duplicate files permanently. In addition to removing duplicates users can also opt to have Gemini 2 remove empty folders.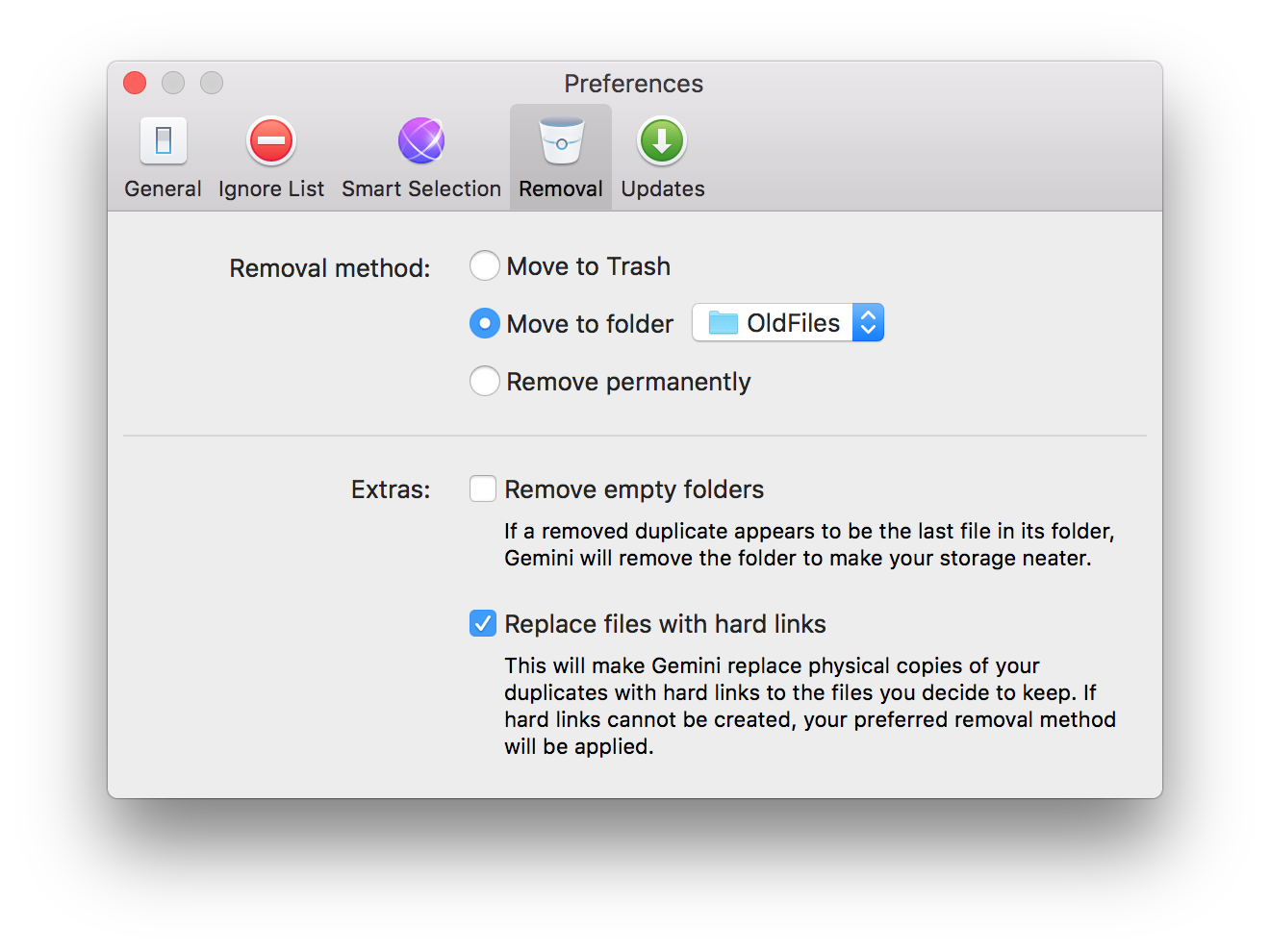 Gemini 2 will also remember these rules so users do not need to set them every session. Gemini 2 will automatically operate according to the preferences set during the previous session.