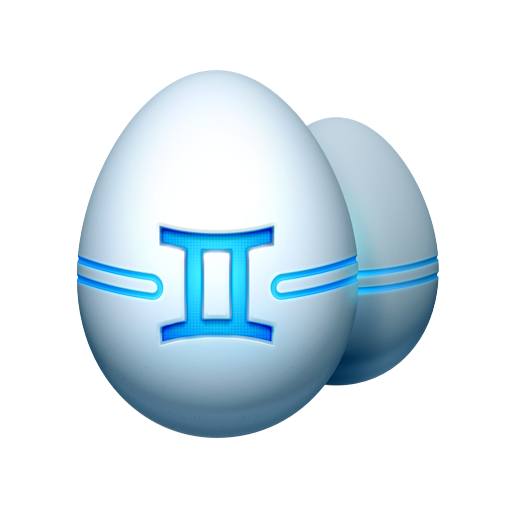 Gemini Classic
Get rid of duplicate files on your Mac
Duplicate files can run — but they can't hide. Now, you can find and remove them with Gemini Classic.
Get rid of duplicate files on your Mac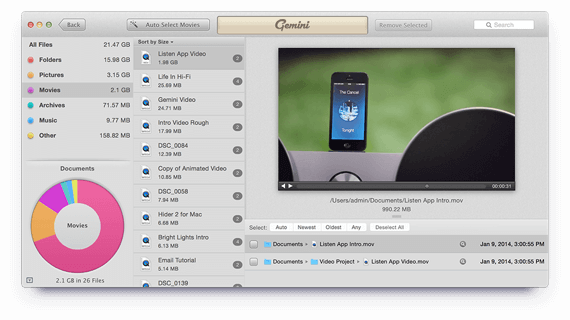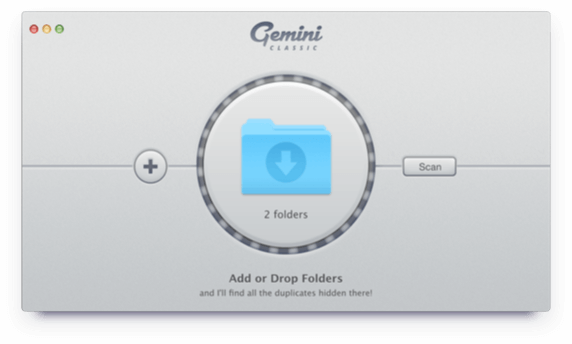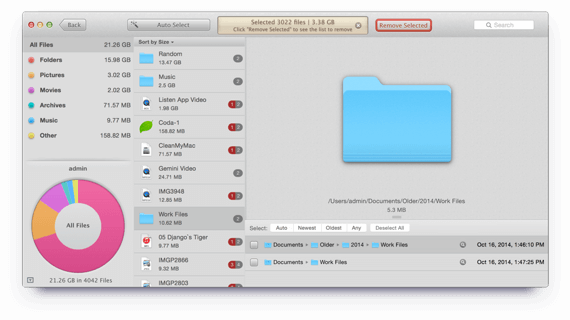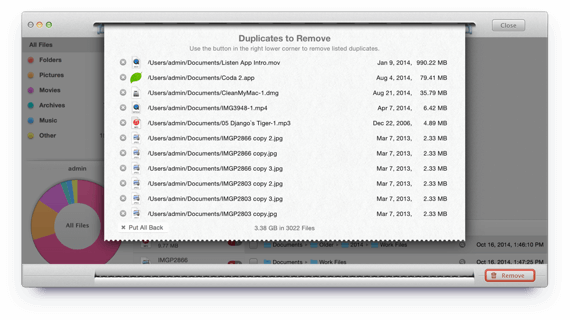 Why not watch a demo video?
Drag-and-drop folders to find duplicates.
Automatically clean duplicates with Auto-Select.
Scan, review, remove. It's that easy.
Find and remove identical files on your Mac with Gemini Classic, a handy Mac duplicate file finder that turns the process of cleaning duplicates into fun.
Incredibly simple
Just drag and drop folders into Gemini Classic to scan for identical files. Simply click the Auto Select button to delete found duplicates in a blink of an eye!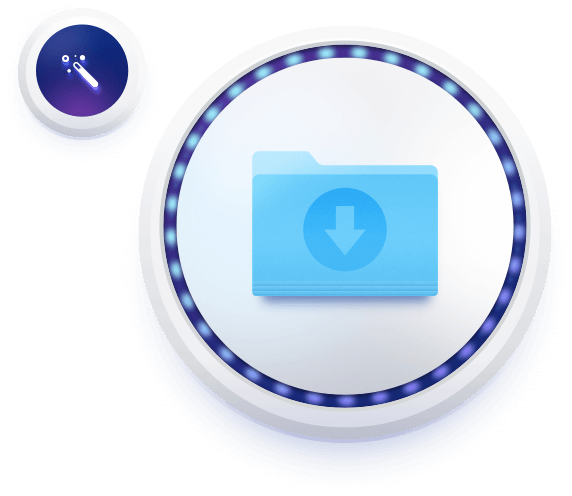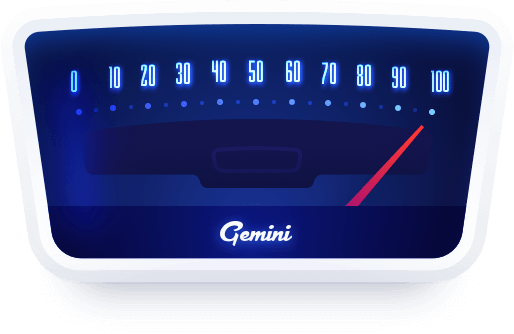 Incomparably fast
It takes literally seconds for Gemini Classic to scan your Mac for duplicates, even if you have enormous storages!
Ingeniously smart
Find identical files and even duplicate folder inside your internal and external file storages. Gemini Classic will make sure that at least one instance of each file will be kept safe.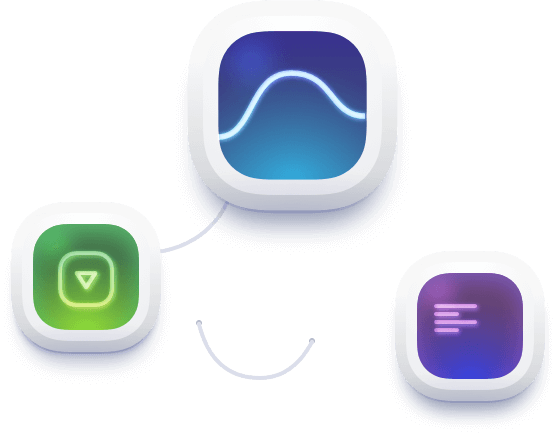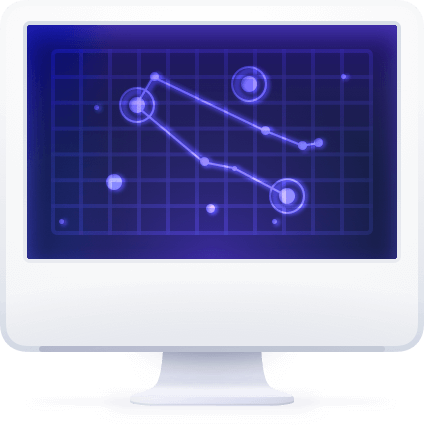 Insanely well-designed
Gemini Classic looks like a physical device and is impressively animated. It has easy file navigation, allows to preview different files, play videos and pre-listen audio files.

Why it's cool
Auto Select Wizard
Select all unneeded duplicates in one click.
Awesome Design
Don't just remove the duplicates. Enjoy the process!
Exclude List
Define what folders, files or file extensions to ignore.
External Drives Support
Scan any mountable media for duplicates.
Rich Navigation
Built-in file preview and metadata information.
Security Check
At least one instance of every file will be kept safe.
Remove Duplicate Folders
Why delete only files? Get rid of identical folders too!
Unique Scanning Algorithm
Quick as a lightning, accurate as a surgeon!
Data Visualiser
Easily determine what duplicates take most space.
Scan Multiple Locations
Select a few folders and scan them all at once.
Intelligent Scanning
Avoids scanning any potentially troublesome files.
Big Files Are Prioritized
See the largest duplicates found almost instantly.
Finder Integration
Add folders to scan from Finder's control-click menu.
iTunes & iPhoto Support
Remove duplicates from your music and photo libraries too.
Two-Way Deletion
Move duplicates to Trash or erase them completely.

Mac App Store best of 2012
Apple featured Gemini Classic as one of the best Mac apps of 2012

Gemini Classic speaks:
English

Deutsch

Español

Français

Українська

Русский

Italiano

Polski

Português do Brasil

日本語
Don't take our word for it


Last week I actually used up all 500 gigabytes on my Mac hard drive! Gemini app was a revelation.
It's perfect solution to keep only needed copy, I'm running it every 2 weeks on home server shares as my family is duplicating items
Discovered Gemini from @MacPaw, a great tool to find & delete a MAC's duplicate files, and recovered 35 gigs.
The best duplicate cleaner ever! I'm consolidating years of files from two computers into one and need to eliminate a lot of duplicates. Gemini saved me literally days of agonizing drudgery. The interface is simple, amusing, and intuitive, and it's also so fast! I am stunned.
Industry experts talk about Gemini Classic
It could have looked like a dog and I would still have enjoyed the way that it worked, but having it look and feel as great as it does is a nice bonus.
Gemini is easily the fastest duplicate file finder we tested on macOS, which alone is a great feature if you're looking for duplicates pretty often. Beyond that though, it's about the design and usability.
It may not be as full-featured as some cleaning programs, but Gemini does its job well, and with just the right amount of cheek, at that.
The best part of the app is the clarity: you always know at a glance which files will be kept, and which will be shredded.
Taking something rather tedious (file management) and making it fun turns Gemini into a must-have app if you have years of files stored on external drives around your home.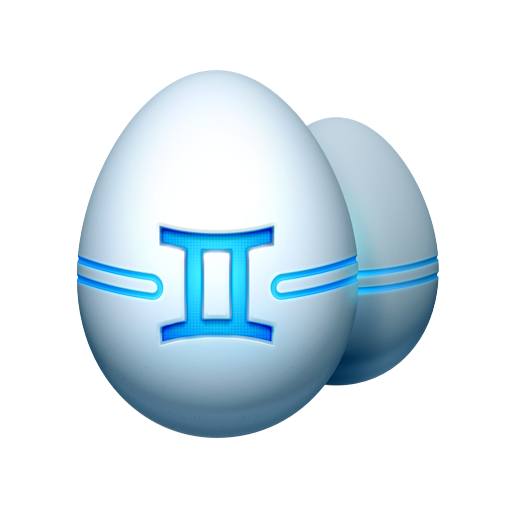 Gemini Classic
Duplicates gone for good
Delete them once, delete them twice — duplicates keep coming back. But with Gemini Classic, your Mac is ready. Do a scan from time to time and forget about duplicates for good.
*4.8 - rating for all versions, based on 1084 user reviews.
Subscribe to know first
Our delivery owl will bring you our best deals and news about MacPaw apps.
Thanks for signing up!
You're almost done. Now, please check your email.