Why you should clone your Mac
We make sure our files are always backed up but sometimes that isn't enough.
If your Mac is out of action, even temporarily, and you're forced to work from another, backed up files are a saving grace — but it isn't quite the same as using your own machine. Having a backed up hard drive is like transferring your Mac to another: Perfect for when you don't want to waste time setting up a new machine.
A cloned hard drive is also useful for resetting your Mac to an earlier version, if you're at risk of suffering a serious computing failure.
How to prepare an external drive for cloning
1. Connect the external drive to your Mac.
2. Click on the magnifying glass icon to open the Spotlight function and type 'Disk Utility.'
3. Double-click on the Disk Utility app to open it.
4. Locate the hard drive under the 'External' section. It will typically be named after the company that made it if you haven't previously formatted it with it a new name.
5. To give the drive a new name, select 'Erase' at the top of the window and then enter something easy to remember — you will need to know the name for booting the clone.
6. From the format list, select 'macOS Extended (Journaled)' and then click 'Erase.'
7. Once the process is complete, click 'Done' and close the Disk Utility window.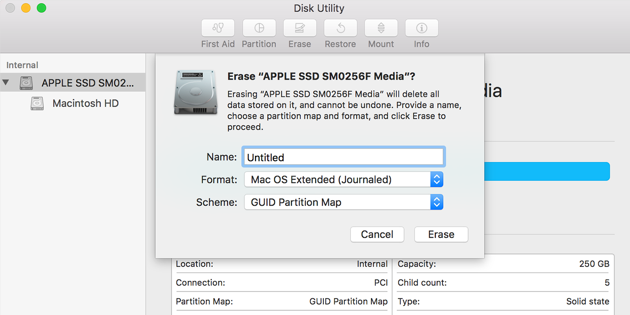 How to clone your Mac hard drive
You will need a special cloning application to copy your hard drive. Backup Pro allows you to copy the entire hard drive or just the files you need, and once it's installed it can be scheduled to perform automatic backups — so even if your Mac breaks down unexpectedly, you have a recent copy.
1. Make sure your formatted hard drive is connected and that it has enough space for a copy of your full Mac drive.
2. Launch Backup Pro and select whether you want a full clone or only selected files.
It is also useful to clean your Mac of files you don't need. You may use a powerful Mac cleaner like CleanMyMac X to ensure that you aren't wasting space by copying multiple versions of the same file.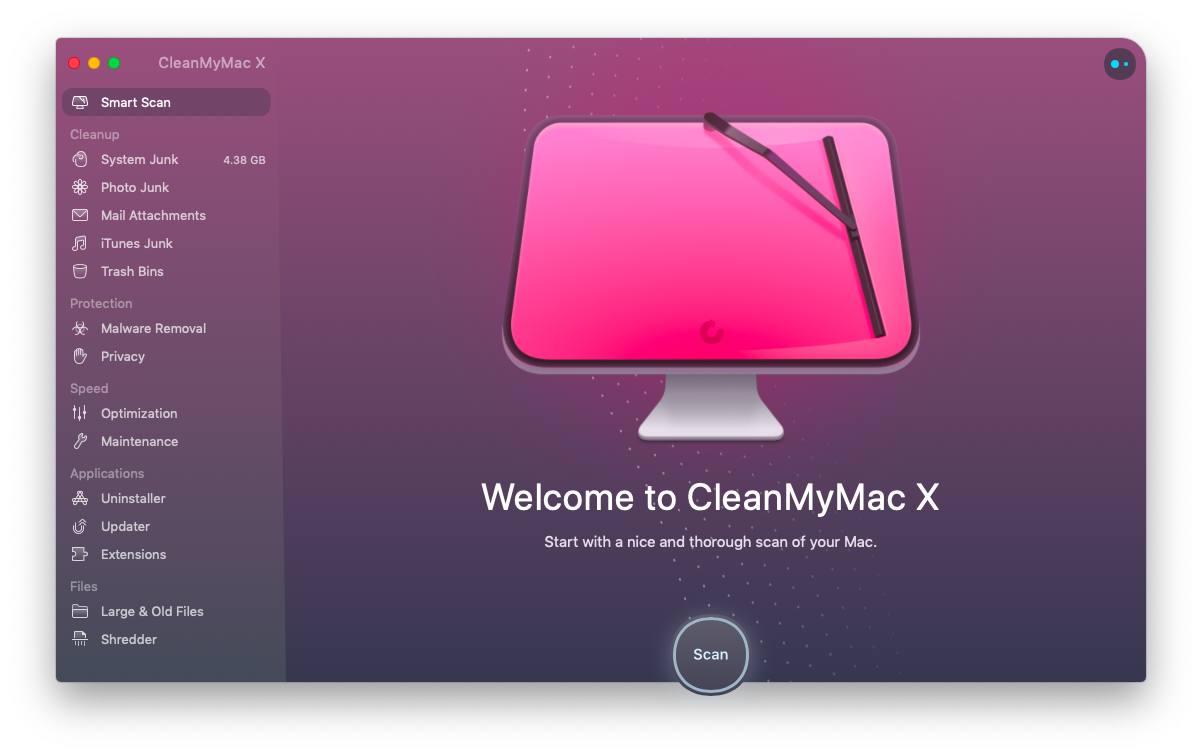 3. Select your hard drive in the top right bar as a source to clone to. You can also synchronize with another Mac, so you can begin work on a second device without wasting time restoring the data from the hard drive.
4. Use the menu on the bottom left of the system window to begin cloning.
How to restore your Mac from a clone
If you're using Backup Pro to synchronize with another Mac, your clone will be ready to go whenever you are. However, if you're booting from a removable hard drive or SSD, it will take a few more steps.
1. Shut down the Mac you wish to restore with the clone.
2. Connect the external drive that contains the cloned data.
3. Turn your Mac back on and press and hold the Command and R keys as soon as the system restarts.
4. This will enter Recovery Mode, and your Mac will load the macOS Utilities screen.
5. Select 'Disk Utility' and click 'Continue.'
6. Select your hard drive.
7. Click on 'Restore' from the top of the Disk Utility window.
8. At the 'Restore From' tab, select your external drive.
9. At the 'Restore to' tab, select your Mac's hard drive.
10. Click 'Restore' and, once the process is complete, restart your Mac.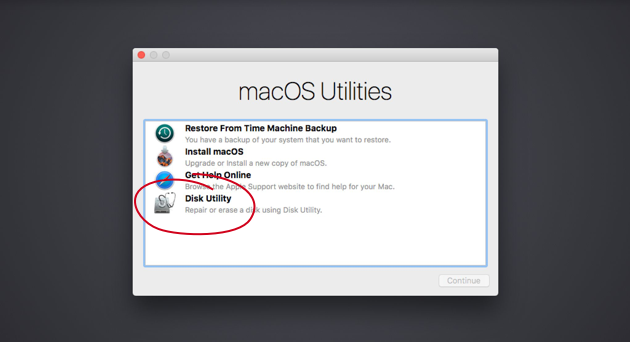 How to boot your clone on another Mac without erasing the original
You might want to work on another Mac — either a backup device or someone else's — but you don't want to overwrite the first system. To use yours as well, you have to first partition the hard drive so that there can be more than one drive on the system.
1. Open the Finder application on the Mac you want to partition.
2. Select 'Applications.'
3. Scroll down and select the 'Utilities' folder.
4. Double-click to open 'Disk Utility.'
5. Select your hard drive: It will be called something like 'Macintosh HD' or 'Fusion.'
6. Click on the 'Partition' tab and then press the '+' button.
7. Drag the circle to adjust what size partition you would like to create.
8. Name the new partition and then click 'Apply.'
9. The disk will then be checked and changed, which will take a few minutes.
You will then have a partitioned drive, meaning that there is a separate space for another system. To upload your own clone into the free partition:
10. Turn off the Mac you wish to upload the clone to.
11. Connect the external drive with the clone on it.
12. Turn on the Mac and hold down the Option key as soon as your hear the startup chime.
13. A list of systems to start your Mac will appear: select the external drive to boot from your clone.
That's it: You don't have to be limited to one machine when your entire system can be transferred.