iPhone HDR and Smart HDR, explained
You've probably seen the HDR badge on some of your photos and the namesake setting in your Camera app — but what exactly does it do? iPhone's HDR mode can dramatically improve your shots if you know how to use it. In this guide, we'll lay out what HDR is, why you need it, and what the difference is between an HDR and a non-HDR photo. Plus, we'll take a closer look at Apple's hot new tech: Smart HDR on iPhone XS.
So what is the HDR setting in iPhone Camera?
HDR means high dynamic range, or more shades between the lightest and the darkest one. If HDR mode is on, your iPhone's camera takes three photos: one very bright, capturing the darker parts of the scene well; one very dark, with the lightest parts retaining color and detail, and one of regular brightness. The best fragments of these photos are then glued together to produce one vivid, well-detailed image.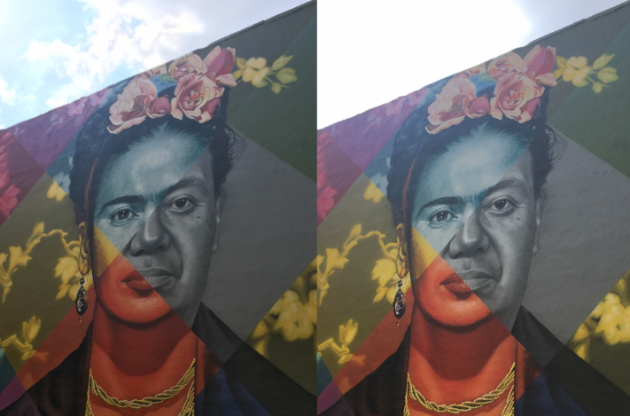 How to use HDR on your iPhone
The reason you have an HDR setting on your iPhone is that cameras have limited dynamic range — which means they capture far fewer shades than your eye does. So if you shoot a sun-lit street, for example, either the sky will be washed out, or the buildings will be reduced to black shapes. With iPhone's HDR mode, your camera captures more shades and thus takes better photos under difficult lighting conditions.
So is the HDR photo better than a non-HDR? Not always. The mode works best for brightly lit surroundings, while colorful objects and movement can actually look worse. Which brings us back to the HDR setting and what you should do with it. By default, HDR is set on Auto. That means the Camera will use the mode when it deems necessary. To turn off HDR on your iPhone, follow these simple steps:
Launch the Camera app.
Tap HDR at the top.
Tap Off.
That's it! If you want to switch it on later, just use the same setting.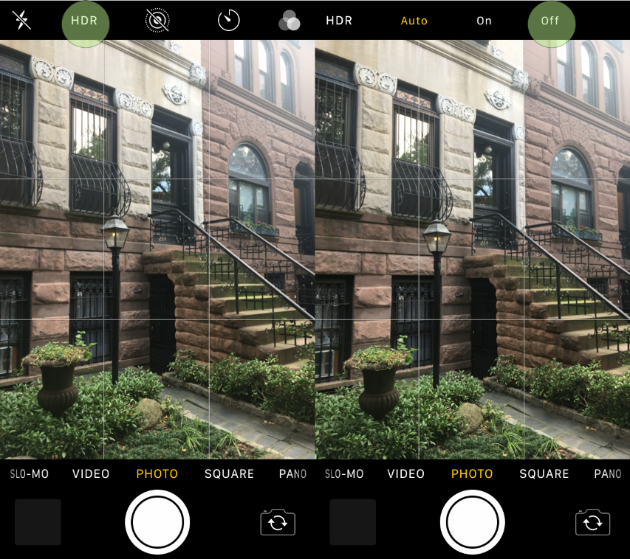 Do HDR photos use more memory?
An HDR photo shot on iPhone is roughly the same size as its non-HDR equivalent. So the photos per se are not a threat to iPhone storage. But there's an iPhone setting that can cause your storage to deplete more quickly. See, by default iPhone saves both the HDR and the non-HDR version of your shot. That means two photos instead of one every time you take a photo in the sun! Luckily, you can easily turn that off in the Settings:
Open Settings and then Camera.
Find HDR at the bottom.
Turn off Keep Normal Photo.
From now on, your iPhone won't save redundant photos anymore, but you probably have tons of those from before. Sometimes the HDR photo looks better, sometimes the regular one is your favorite, but no matter the case, there's always an extra copy hogging iPhone storage.
To find unwanted HDR/non-HDR copies and get rid of them, do the following:
Launch it.
Go to Similar.
Tap on one of the days.
Make sure the app suggests to delete the photo you don't like.
Tap the Trash icon.
Repeat this for all sets of similar photos you've got, and then tap that big Delete button. Done!
Now, what is Smart HDR?
Smart HDR is a killer new feature in iPhone XS and iPhone XS Max. With Smart HDR, iPhone Camera takes not three, but the whole nine shots, each at a different exposure. Then the processor analyzes all images, picks the best parts of them, and combines those into a stunning photo — all within split seconds.
---
HDR mode used to be a privilege of pro photographers and camera geeks, but as iPhone cameras got more advanced, us mere mortals gained access to the trick. HDR on iPhone is still a far cry from what high-powered cameras can do, but it's already good enough to improve your beach selfie. And for more camera tricks that take your photos a step further, check out this article on iPhone Portrait mode we published earlier.