MacBook stuck on "Setting up your Mac"? Try this
Let's look at solutions for those annoying times when you encounter a "Setting up your Mac" message in the middle of a software update. Lately, this messages often appears when people update to macOS Catalina.
If you see "Setting up your Mac" message
First off, don't panic and restart your Mac.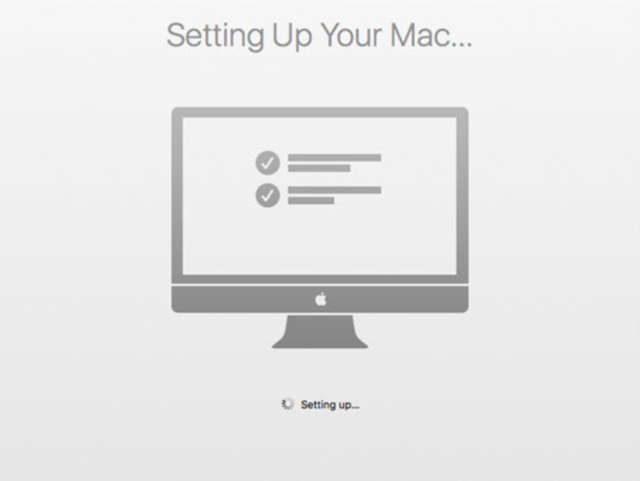 Software updates don't always go smoothly, especially when it's a whole new operating system being installed. But when an update seems to be taking too long, it's perhaps time to do a basic system check, and reset System Management Controller (SMC) to fix the problem.
Here is a quick look on how to do that, and we've dropped a couple other suggestions below if that doesn't work, or if you want to try something before doing a macOS update — to avoid encountering problematic error messages during an update.

1. Reset SMC on your Mac
SMC stands for System Management Controller that's a part of your Mac's hardware. It oversees memory management, battery, keyboard lights, and other vital settings. Though, not a routine operation, resetting SMC, when used with caution, may set your Mac back to normal condition.
How to reset SMC on Macs with non-removable batteries
Most modern Mac's don't include many, if any, moving parts. Therefore, most MacBook Air and Pros don't have removable batteries, unlike older models. So to solve this particular error, you need to do the following:
Switch your Mac off;
Plug it in (or switch the plug off and on again if already connected);
Press and hold the following keys at the same time: Shift-Control-Option + the Power button;
Hold them down for 20 seconds then release them;
Switch the Mac back on again and start the software update again.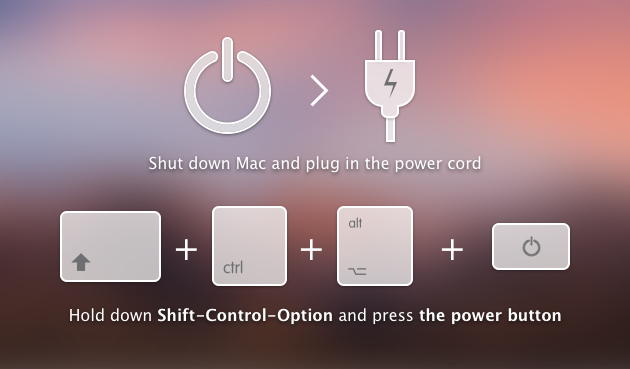 How to reset SMC on Macs with removable batteries
For older Mac's which have removable batteries, follow this process to reboot and start again:
Switch your Mac off.
Disconnect from a plug.
Take the battery out.
Press and hold the power button for 5 seconds.
Put the battery back in.
Connect it to a plug again.
Switch it back on.
Start the software update again.
In both cases, that should be all you need to get your Mac working as it should. It should be possible to reboot, restart and go through the software update process again. However, if you want to avoid these sorts of problems before doing an update, it's always useful to clear up system junk beforehand.
Here is how you can do that, so when you are ready for a new operating system, your Mac is already running as good as new.

2. Clean system junk before updating your macOS
Over time, Macs absorb and accumulate a whole load of system junk. This junk will often cause Mac setup issues.
As it happens, user cache files and remnants of old apps are often conflicting with one another. All of this takes up processing power and space, which makes it more difficult when uploading a whole new operating system, potentially causing problems such as it freezing on the "Setting up your Mac" message.
Clearing up system junk and repairing disk permissions can be done the manual way. It will take time, and you may not solve every problem your Mac has.
An alternative way to solve these issues is with CleanMyMac X — this is a Mac maintenance app that's notarized by Apple.
Download a free version of CleanMyMac X.
Click on the System Junk tab.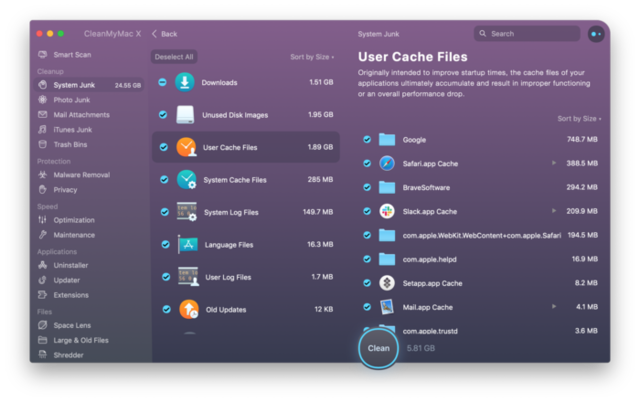 3. Delete the files by pressing Clean.
Now you can restart your Mac and see if the problem persists.

3. Disable Launch Agents and Daemons
Another thing you can check is what Launch Agents/Daemons could potentially interfere with a new OS download. These are small applications that perform supporting functions for other apps — think Goole Updater or Flash Player plugin. Once you have CleanMyMac X, you can disable Launch Agents with it.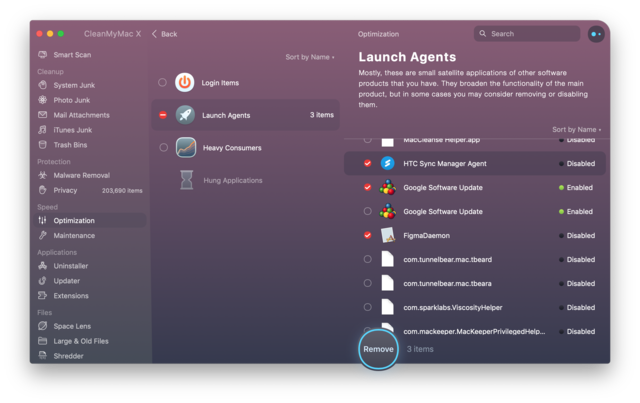 Download CleanMyMac X — it's available for a free download.
Click on the Optimization tab > Launch Agents.
Now, look through the items and remove the ones that you suspect to be the culprit. Don't worry, you can turn them back on later, once your Mac is set up.
CleanMyMac X is a really useful Mac performance improvement app. It comes with a whole load of features and tools that improve how a Mac runs, so check it out. Let us know if the above tips helped your Mac — stay tuned for more tips.