Alongside multiple smart and very useful features, Gemini 2 also includes some fun but valuable functionality. For example, Gemini's new ranking system that helps you cope with numerous duplicates in a game-like manner.
That's how it works: while you do regular things like scanning through your Mac or removing duplicates and similar files, the ranking system assigns you some scores for accomplished tasks. You get a level-up every time a new achievement is unlocked and, thus your rank is growing.
Want to check your progress? Just click the Star button in the upper-right corner of any Gemini 2 screen to view your achievements and set new goals.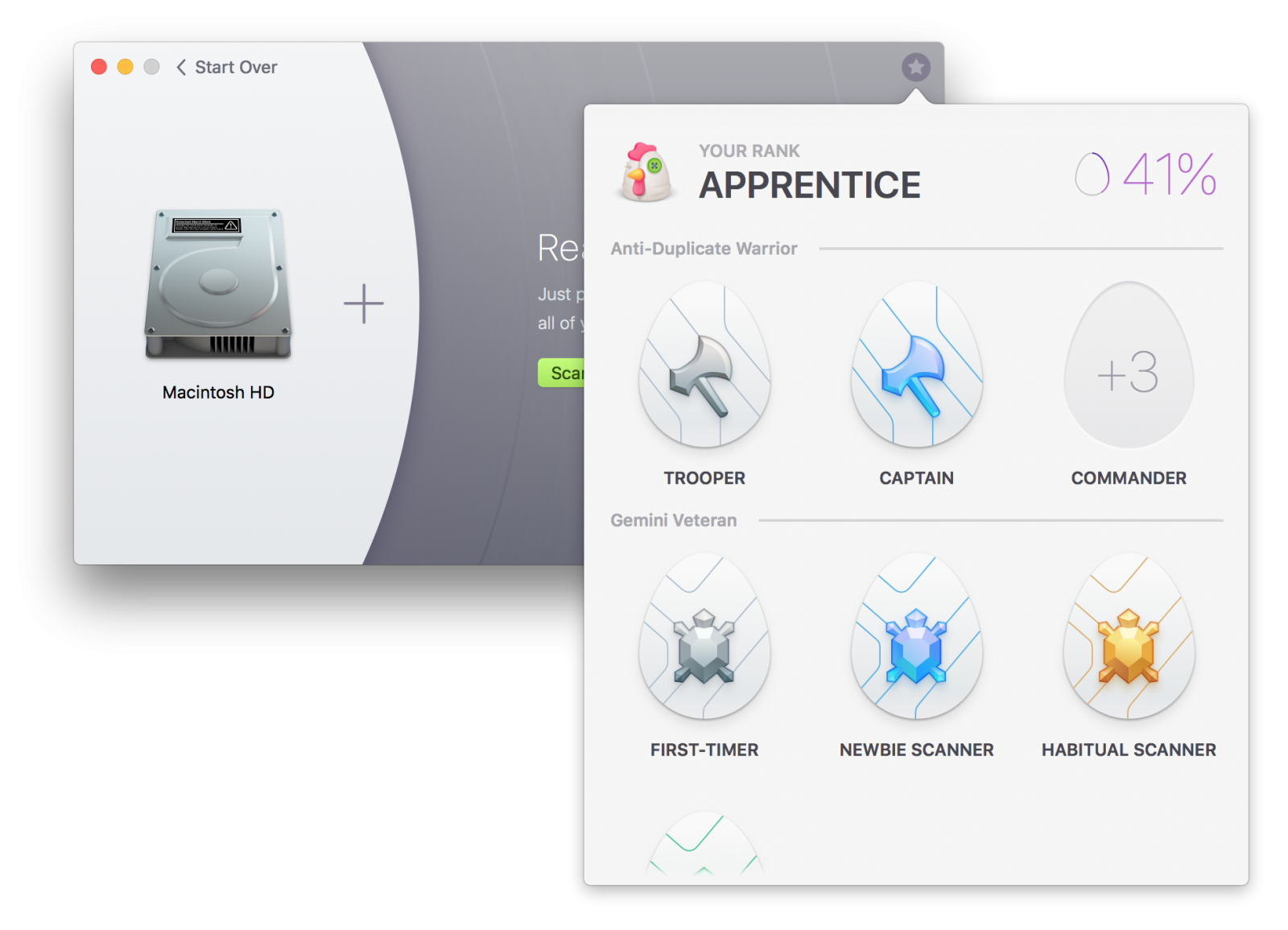 To get a tip, click an egg and then go ahead to becoming a Gemini Master. Have fun!