Download Hider 2 from the Mac App Store and launch it to start the intro tutorial.
Follow its steps to get acquainted with Hider 2 main features until you reach the last Password Setup screen: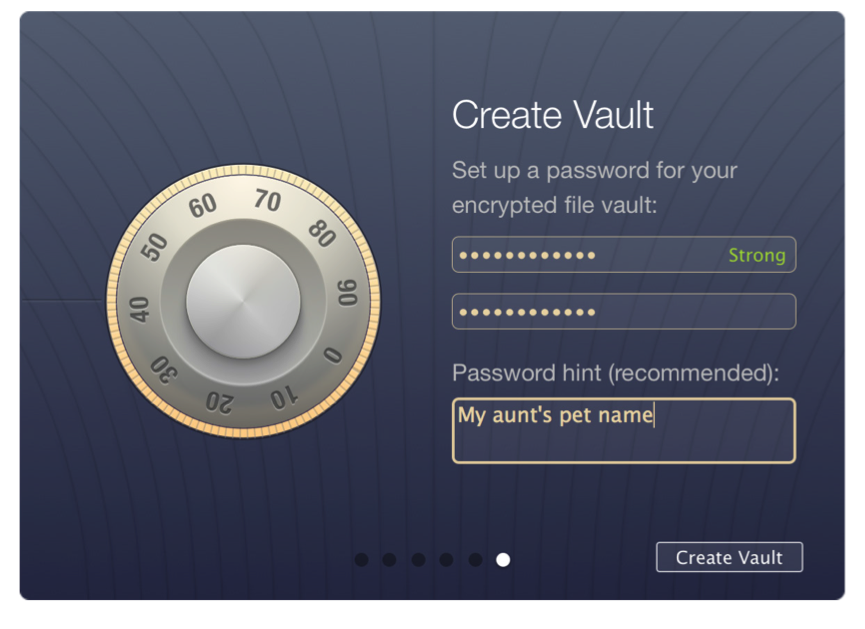 Here you should set up your main Hider 2 password, which will be associated with your Local Vault and vaults on external drives that you will create later.
Consider creating a strong password, as it will be protecting all of your hidden data. You should make it uneasy to guess or break.
Click the Create Vault button to start using Hider 2.
From this point, you already have a secure vault on your startup drive, which is protected by the password you have set.
The application should ask whether you wish to back up your Hider 2 password with Keychain Access: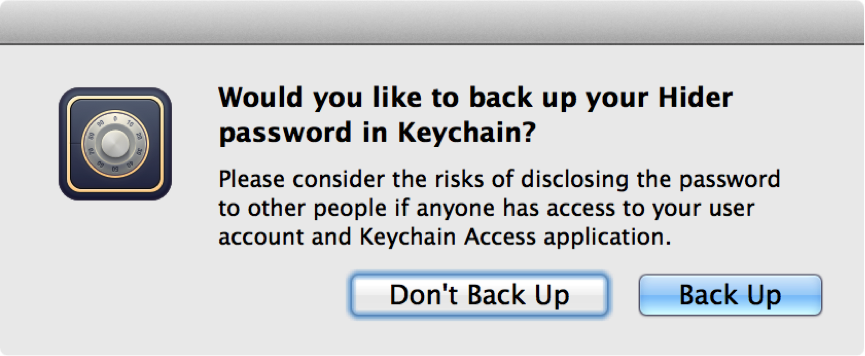 This decision will not affect Hider 2 functionality in any way. If you choose to back up the password, there will be a possibility for other users of your Mac to find it out if they have access to your user account and Keychain Access application. You can always initiate Keychain password backup from Hider 2 Preferences.