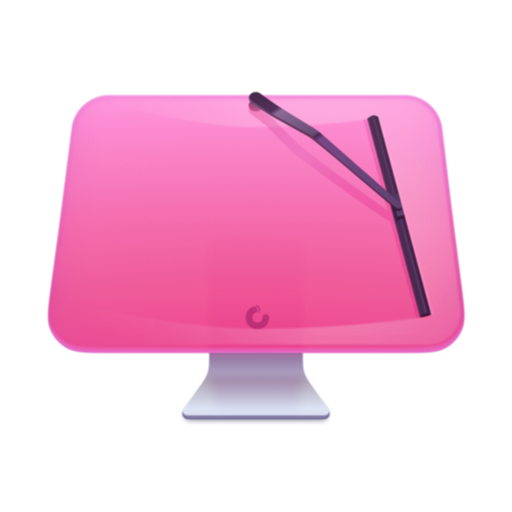 CleanMyMac X
Sonoma ready
Your Mac. As clean as new.
CleanMyMac X is here to un-junk your Mac. It knows dozens of types of unneeded files and clears them away in a nanosecond. That's because cleaning is caring.
All your Mac cleaning in one place
There's so much to clean on your Mac, and CleanMyMac X takes care of it all. Learn more about all the things it does below.
Suddenly, you've got free space on Mac
CleanMyMac X detects gigabytes of junk in all corners of your Mac. It goes after unnecessary files that mess up the drive causing glitches and spinning wheels. The app will clean up macOS system folders, iTunes, Photos, Mail, browsers, and even large old files. As a result, your Mac gets way more responsive. And it boots faster too.
Tell me more about how Mac cleanup works
One-button Smart Scan
Even though there are no magic buttons in life, Smart Scan really does a lot in one click. It cleans your Mac, searches for malware, and finally, gives tips to speed up your system. Use Smart Scan as a starting point for optimization of your system and removing potential vulnerabilities. One click, and here you are, a cool usable Mac.
Rocket-fast Mac cleanup
The CleanMyMac X's updated scanning algorithm is unbelievably fast. In fact, it works 17 x times faster than in previous version. It analyzes everything on your drive folder by folder, collecting items it can securely delete. To your safety, CleanMyMac X will always ask your permission before deleting things. Cleaning your Mac now literally takes a few seconds.
Macs are better without System Junk
Every Mac contains gigabytes of clutter that's buried down in system folders. It's called System Junk: caches, broken app data, outdated DMG installers, extra localizations that are now nothing but dead weight. CleanMyMac X wipes them away with a speed of a laser. Also, it resolves all kinds of system errors — a job every Mac needs once in a while.
More about cleaning system junk with CleanMyMac X
Sort out your file graveyards
CleanMyMac X has a special algorithm that locates large hidden files on your Mac. All those mammoth folders, forgotten downloads, or old videos scattered across your drive. There is a whole bunch of filters to review these files before you decide what's worth keeping. It's CleanMyMac's unique skill — no other Mac cleaner can do this.
Tell me more about cleaning Large & Old files
Most homes have more than one trash bin
Macs do too, and CleanMyMac X empties all of them with just a click. It finds all your trash bins: external drive trashes, Photos trash, Mail trash, and other app-specific trashes — and then empties them all out. So tonight, it's your turn to take out the garbage. But luckily, all it takes is a click.
More about Trash cleanup
Shred sensitive data like it never existed.
Do you have a confidential file you want to get rid of? If you drag it to the Trash, it can actually still be recovered. If you really want to get rid it, shred it to pieces with CleanMyMac X. It securely erases files, including their digital footprints. When you delete confidential data with CleanMyMac X, it ain't coming back.
Learn more about how CleanMyMac X securely erases files
iTunes & Photos: Keep the media, shred the junk
iTunes and Photos store gigabytes of files other than your media, like outdated device backups, broken downloads, photo cache. Massive packs of these files are created each time you play music or open images. Photo cache alone may waste a few gigabytes. Cleaning these items manually is tough and takes time but they are easy to clean up with CleanMyMac X.
iTunes Junk
Clean outdated iOS device backups, software updates and other iTunes supporting data.
Tell me more about iTunes cleanup
Photo Junk
Reduce the size of your photo library by removing supporting data from it.
Tell me more about Photo cleanup
Leave old documents versions in the past
Some apps like Sketch or Photoshop keep cached copies of intermediate project revisions. Think of hundreds small iterations cloned many times over. CleanMyMac X can delete them so you only keep the original document and its final version stored on drive. This may additionally free up several gigabytes of space. Don't worry, you can always review what you are deleting beforehand.
Mail is a lot heavier than it looks
Each and every attachment you receive in Mail, from PDFs to signatures, get saved to your Mac. Know what that amounts to? A lot. Plus, if you want to manually clean out those gigabytes of attachments, you'd have to crawl through your entire mailbox searching for every single paper clip. Save yourself the trouble — CleanMyMac X is happy to take care of it for you.
More about Mail cleanup
CleanMyMac X speaks:
English

Deutsch

Español

Français

Українська

Italiano

Polski

Português do Brasil

Nederlands

简体中文

日本語

한국어
Industry experts talk about CleanMyMac X
I run CleanMyMac X weekly on my Mac mini M2 Pro to ensure things run smoothly, keep any bloatware in check, and reclaim purgeable disk space. Yes, I could do some of those tasks manually using the Terminal app; it's much quicker with software and saves me time. CleanMyMac X is also useful for uninstalling and updating software.
If you've found yourself struggling with a nearly full Mac, check out CleanMyMac X. The app has been an excellent way to recover space with minimal effort for many years
From insane speed improvements to malware removal, a new menu design, and more, this release is packed with new features that you are going to want to check out
Are you maintaining a healthy Mac? It doesn't have to be hard. CleanMyMac X offers all the tools you need to ensure your machine is always speedy and safe.
CleanMyMac X helps you remove unneeded files and get an overview of what is slowing down your computer.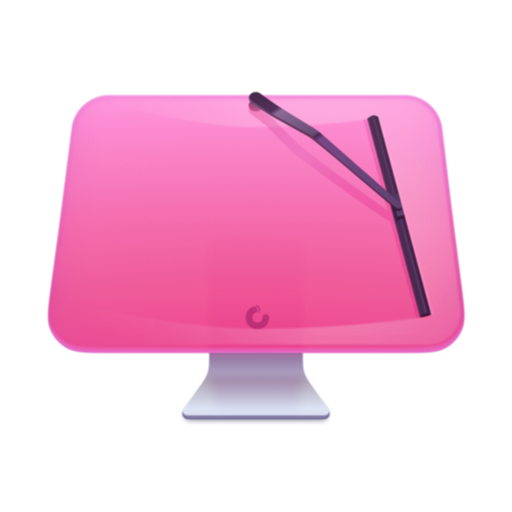 CleanMyMac X
Make your Mac as good as new
Get CleanMyMac X to do helpful things on your Mac. It deals with storage, speed, and malware issues. It even turns junk into free space. Run it once, never part with it.
System Requirements:
macOS 10.13 and higher, 210 MB
*4.9 - rating for all versions, based on 539 user reviews.
Subscribe to know first
Our mail pigeon will bring you our best deals and news about MacPaw apps.
Thanks for signing up!
You're almost done. Now, please check your email.