Hider 2
Thank you for downloading
Your download will begin automatically. If it doesn't, please click here. 1. Open
Find the DMG file in your Downloads folder, and open it.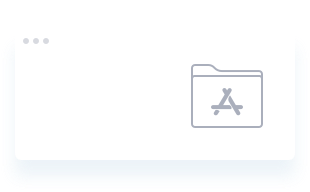 2. Install
Just drag and drop Hider 2 to Applications.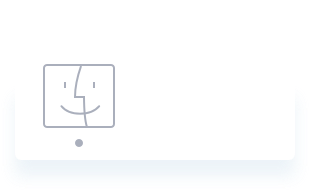 3. Launch
Awesome! You're good to go. Enjoy using Hider 2!
Stay tuned
To get coupon deals and news on MacPaw products.
Thanks for signing up!
You're almost done. Now, please check your email.
System Requirements:
macOS 10.8 and higher, 15 MB
*4 - rating for all versions, based on 216 user reviews.
Our users speak volumes about us
Love #Hider2 by @MacPaw. Coolest interaction and some delicate touches to their desktop UI. Love it!
Meet #Hider2! It's safe, secure, and incredibly easy to use! Check it out now!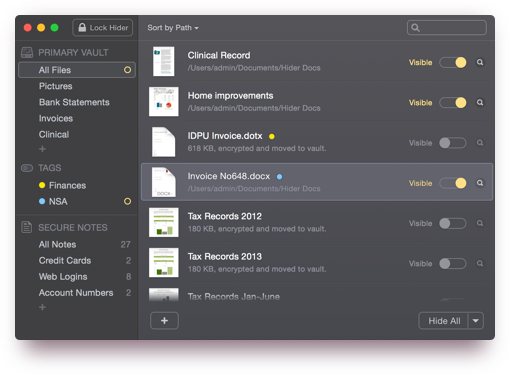 What else can Hider 2 do?
Hider 2 keeps your private information encrypted and hidden away from prying eyes — all in one click.
Top-grade AES-256 encryption
All secured with one password
Save any files, folder, and notes
Works remotely on external drives