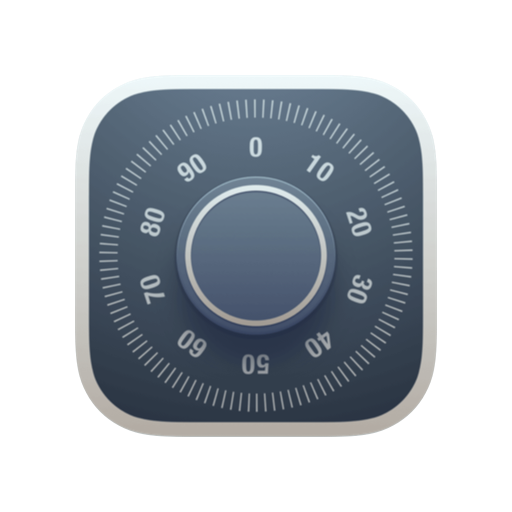 Hider 2
Make your private data private
Hider 2 gives you the ability to hide and encrypt data on your Mac. It's easy-to-use and ultra-secure.
Your data, protected
Hider 2 is the Fort Knox of digital storage. Anything and everything you hide with Hider 2 is tightly locked up and hidden, making it ultra-secure.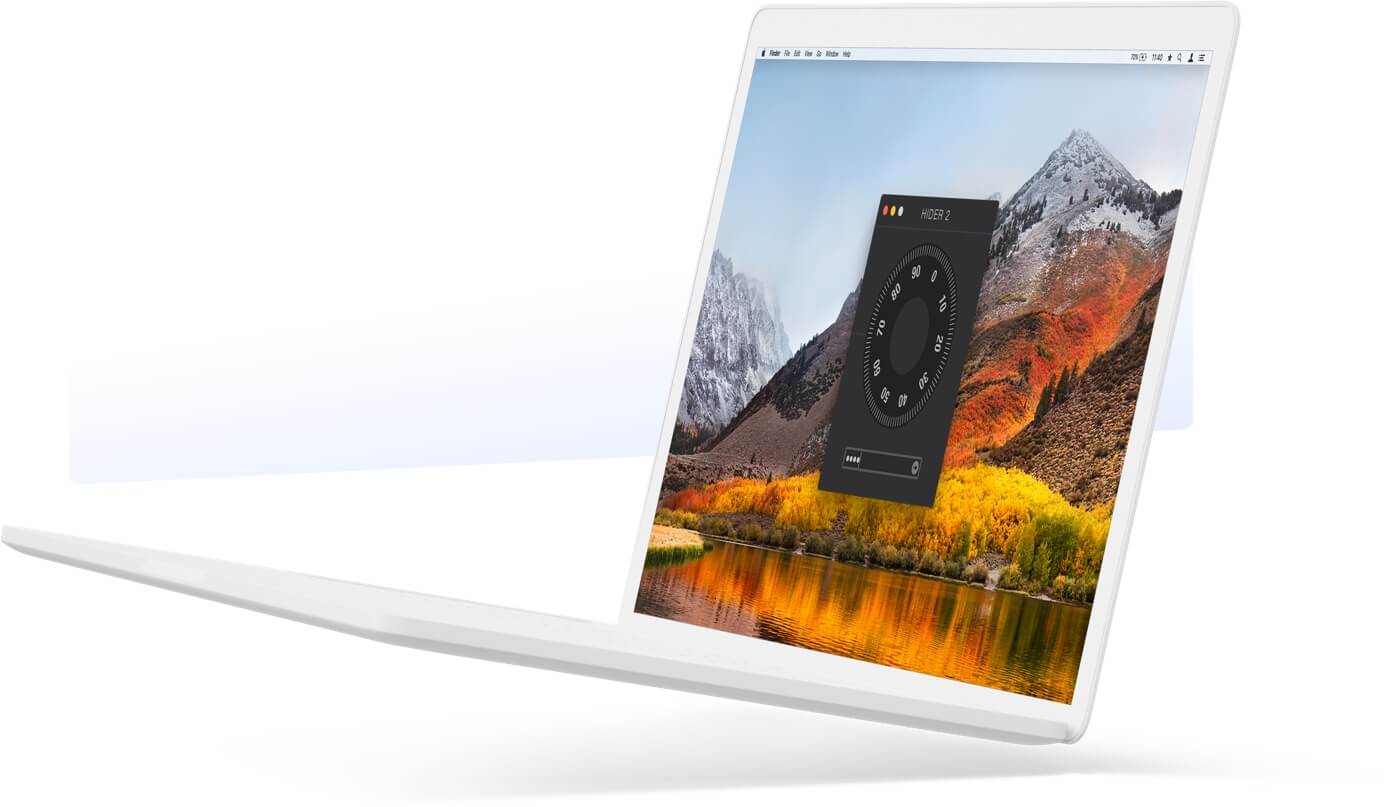 Everything in its place
Organization is key when it comes to hiding and keeping track of files. Hider 2 helps you sort out your data so you don't have to worry about losing things to the abyss of your hard drive.
Custom Grouping

Create your own custom groups within Hider 2 to keep your data nice and tidy. Nothing is better than clean, categorized hiding.

Hide Entire Folders

Don't waste time sifting through lists of individual files. Save it by choosing to hide and encrypt entire folders.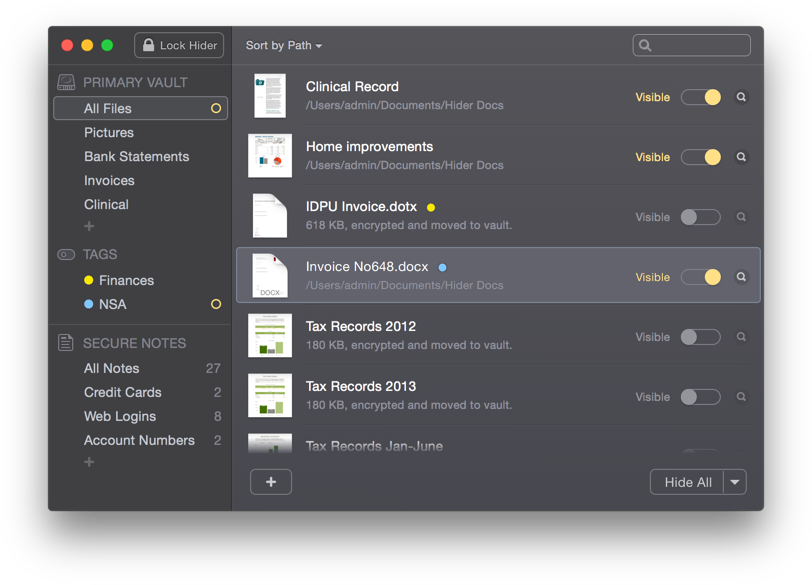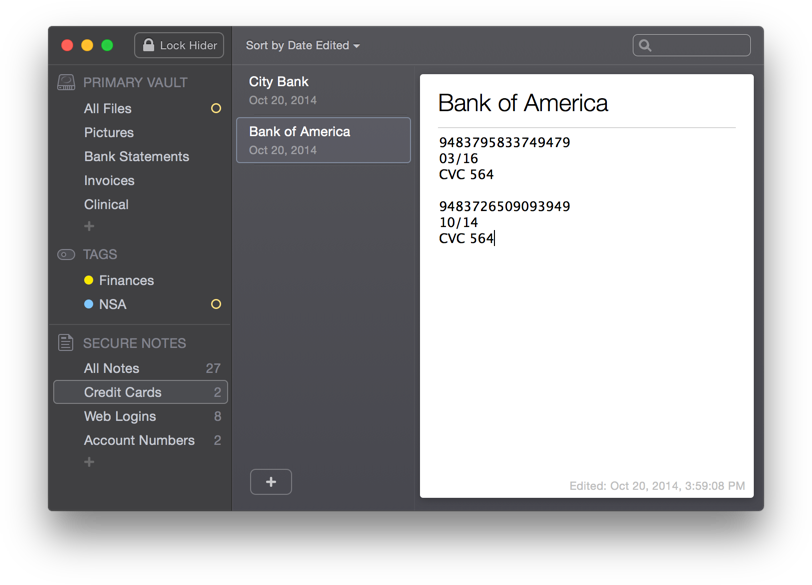 Secure Notes

In-app notes are a great way to quickly jot down passwords and phone numbers while remaining organized.

Finder Tags Compatibility

Already tagged? Good. Hider 2 makes sorting and filing hidden files easy with its integration of Finder Tags.
Always at your fingertips
Just because your files are hidden doesn't mean they should be hard for you to access. Hider 2 has many additional features that keep your files within your reach at all times.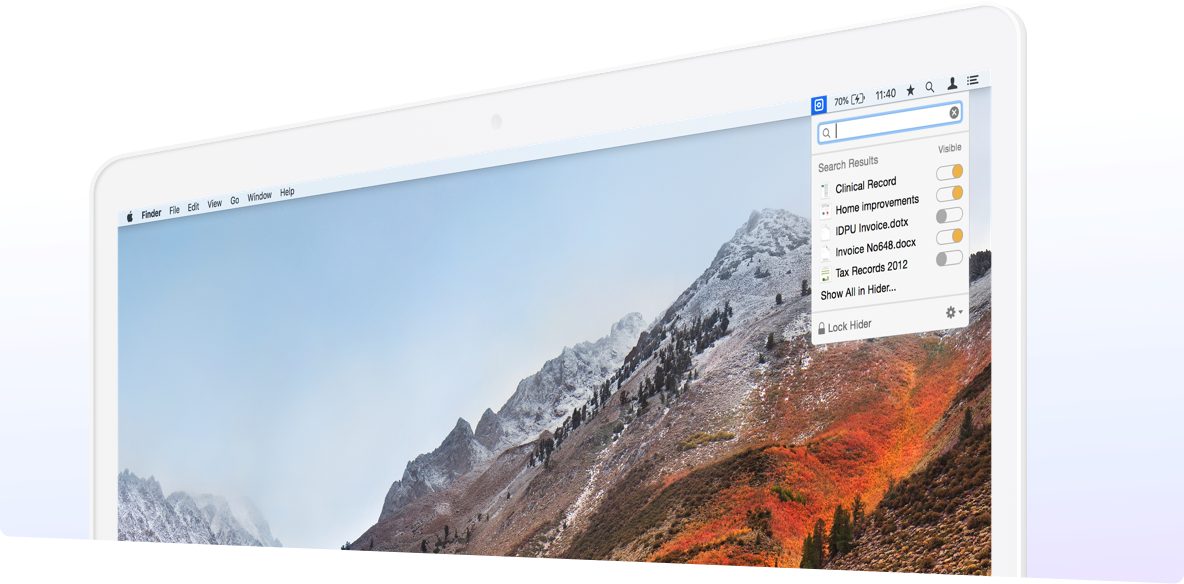 Don't take our word for it




Love #Hider2 by @MacPaw. Coolest interaction and some delicate touches to their desktop UI. Love it!
Meet #Hider2! It's safe, secure, and incredibly easy to use! Check it out now!
Hey you will see guys Hider 2 is a great application! I have it and I'm happy!
Yeaahh!! 'Hider2' by @macpaw, Hide and encrypt private data on your Mac!! Amazing, Awesome, Coolest Application!
Industry experts talk about Hider 2
Hider is an app that makes the process of hiding away and encrypting files quick and easy... If you don't want to mess with encrypting and hiding files on your own, Hider 2 is one of the easiest options.
It's a great little tool for anyone looking for a digital hidey-hole, and the encryption is a nice bonus.
Hider 2 does a lot of work to make encryption and file visibility uncomplicated matters for average Mac user... There's no denying that Hider's simplicity makes the process of hiding and encrypting files pleasantly easy.
Hider is best thought of as a fireproof safe for your important files and information — complete with a safe-themed login screen.
The best way to make sure that nobody steals or reads documents on your Mac that you don't want to share is to make them invisible. That's what Hider 2 from MacPaw accomplishes quickly and easily!
The program is designed to allow users to hide, encrypt and password-protect sensitive files, whether they are confidential business documents or those pictures of an ex.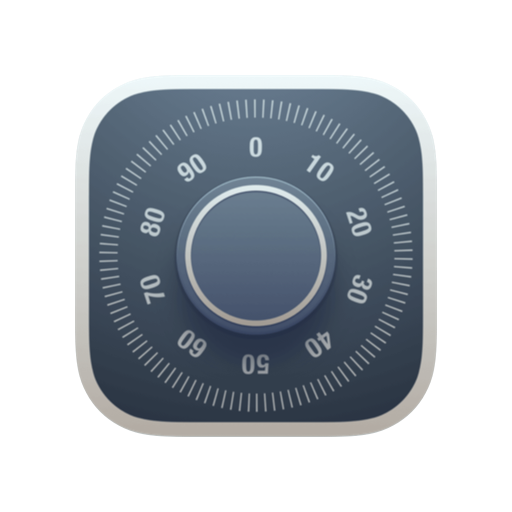 Hider 2
Take care of your data
Hide your private information, from bank statements to personal notes, under the industry-standard AES-256 encryption — all in one click.
System Requirements:
macOS 10.8 and higher, 15 MB
*4 - rating for all versions, based on 216 user reviews.
Subscribe to know first
Our delivery owl will bring you our best deals and news about MacPaw apps.
Thanks for signing up!
You're almost done. Now, please check your email.