How to hide your photos on iPhone
Have you ever been in the middle of showing a co-worker some pictures on your phone only to have them flick past one that was somewhat embarrassing? We all have photos that are special to us, but if anyone else saw them, it might make them blush. Keep reading, and we'll go over ways how to hide and lock the iPhone photos you don't want anyone to see.
---
How to hide photos on iPhone with a built-in trick
It's really easy to hide picture directly in the Photos app, but that means it's also easy to find hidden photos. And as I mentioned earlier, there's no way to password protect in the Photos app, so I would caution this method be used to hide pictures that only need a mild deterrent.
Once you have the Photos app open and have selected the picture you want to hide:
Tap the Share button.
Tap Hide.
Confirm that you want to hide the picture.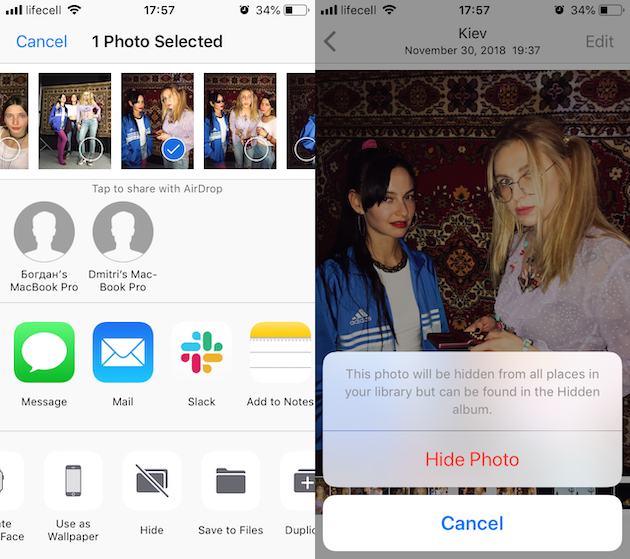 That's it! It's that simple. The first time you hide one or more photos in the Photos app, it will create a Hidden album. Now, if you want to find that picture in the Photos app:
Tap Albums.
Scroll down to Other Albums.
Tap Hidden.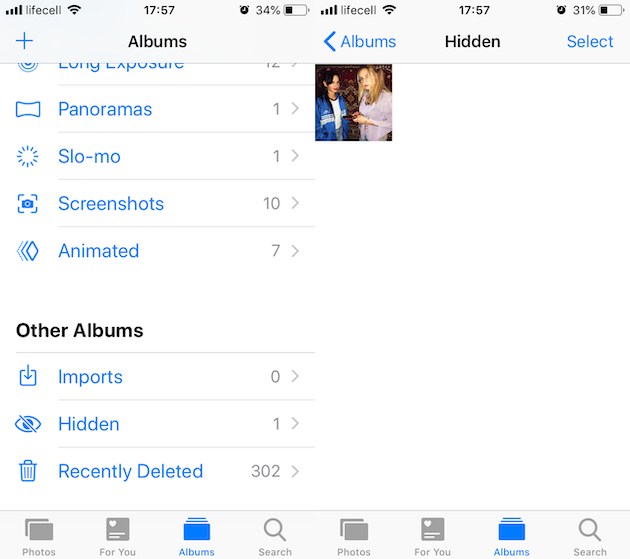 There they are, your secret pics and videos! But as you can see, they're not that well-hidden.
---
How to create a hidden album on iPhone?
Sadly, there's no way to hide the individual albums, but you can hide entire albums' worth of photos. The quickest way to do this is:
Open the Album.
Tap Select All.
Tap the Share button.
Tap Hide.
Again, it's pretty easy to find the Hidden album, so I would keep that in mind when you're choosing which pictures to hide.
---
Can you lock or password protect photos on iPhone?
The short answer is, yes. That being said, it's not as straightforward as you might think. You can't password-protect a picture in the Photos app, but you can use apps like Notes or other third-party ones.
Lock photos on iPhone using Notes
If you're hoping for a little more security when you're hiding photos, a workaround for that is to save them in the Notes app instead of Photos. Because Notes allows you to create password-protected notes, it's great for copying in your pictures. Not to mention no one would think to look for photos there.
First, you need to make sure this feature is turned on:
Open Settings > Notes.
Tap Password.
Set and Verify the password you want to use for all notes.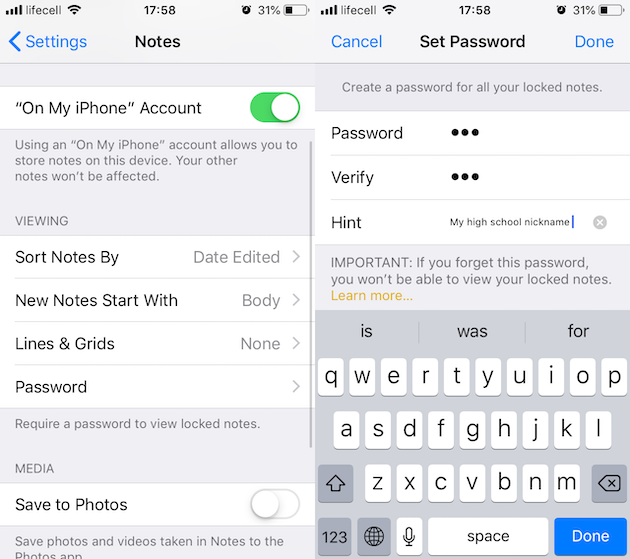 Now that you've got password protection enabled for your notes, we can start adding pictures in there:
In the Photos app, find the picture you want to lock.
Tap Share > Add to Notes.
In the Notes app, open the note with the picture.
Tap Share > Lock Note.
Type your password.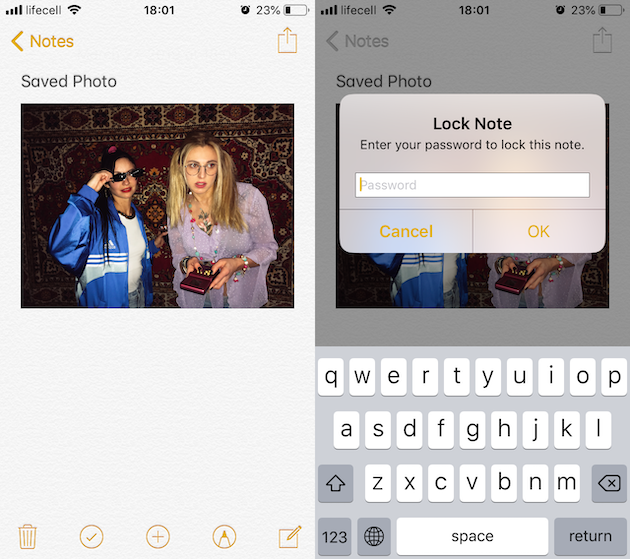 Once you've verified your picture is now in the locked note, you can go ahead and delete it from your Photos app. Now that picture is only available in your notes.
---
Password-protect photos on iPhone with a third-party app
If you're looking for a more straightforward way to password-protect photos on iPhone, there are third-party apps that can help. But before you jump into that, I'd be remiss not to suggest backing up any photos you're going to lock with a non-native app. You never know what might happen to the app or the company that makes it, and you wouldn't want to lose access to your photos. An app that's pretty prominent and reputable on the App Store is KeepSafe. After you first download it, you'll be prompted to create an account and a pin. The pin is required to open the app anytime after the initial install. Then you'll be able to:
Upload photos/videos to albums.
Create new private albums.
Lock albums with custom passwords.
KeepSafe has a handful of other great features that are worth checking out, aside from their main selling point of hiding and password protecting photos on iPhone.
---
Hopefully, reading this article helped ease the anxiety of having private photos on your iPhone. There are several ways to hide and lock your photos — you just have to figure out how secure you want it to be and how much effort you're willing to put in.