What to do when your Mac won't shut down
Shutting down your Mac should be the easiest thing in the world. You just click on the Apple menu and choose Shut Down, then confirm that you want to shut down, right? Usually, that's what happens. Sometimes, however, your Mac just refuses to shut down. So what do you do? Read on, that's what.
How to shut down your MacBook Pro (or any other Mac)
Go to the Apple menu and choose Shut down. It's that simple!
However, what happens behind the scenes on your Mac isn't so simple. It's worth taking a minute to go through exactly what happens when you shut down your Mac, so you can understand where problems might occur. Here's what happens.
Open applications save changes made to documents since they were last saved.
macOS records which applications and documents are open so you can return to them automatically on startup
Open applications quit.
Temporary files are deleted.
Caches are cleared.
Any problem with any one of these processes can cause the cut down procedure to stall or even stop completely.
One of the most common reasons for a Mac failing to shut down is that it's prevented from doing so by an application that freezes and won't quit. On my own Mac, Microsoft Outlook often runs into problems when I try and shut down.

What to do if your Mac won't shut down
Wait a bit
Sometimes, all the things your Mac has to do before shutting down take a little time, so give it a few minutes before trying anything else.
2. Check for applications that have failed to quit
Normally, when an application prevents your Mac shutting down, it will display a dialog box telling you that. However, if you use two displays or have lots of windows open, you may not see it. So, check the Dock to see if there are any icons bouncing. If not, check to see if and app icons have a dot underneath them signifying they are still open. If so, right-click on them and choose Quit or Force Quit. If the app still doesn't quit, choose Force Quit from the Apple menu, or press Alt-Command-Esc, select the app in the dialog box that opens and press Force Quit. Your Mac should now shut down. If not, try choosing Shut Down again from the Apple menu.
3. Press and hold the power button
If your Mac still won't shut down once all applications have quit, or if an app just won't quit, or if your Mac is beach balling and you can't select anything, press and hold the power button until the screen goes black.
What to do if your Mac regularly has problems shutting down
Frequent shut down problems suggest that there is something wrong, beyond the odd bit of bad behaviour from apps. There are a number of steps you can take to deal with the problem, ranging from those that cause no, or very little, inconvenience, to a full reinstall of macOS, which, obviously, takes time and requires you to back up your Mac first. Follow these steps one at a time, in order, until you resolve the problem.
1.Update macOS
Whenever you have a regular problem with your Mac, updating to the most recent version of whichever OS you're running is a good idea
Go to the Apple menu and choose About this Mac.
In the Overview tab, click Software Update.
3. When System Preferences opens, wait for it to check and if it reports that there is an update available, install it.
2. Update applications
For apps from the App Store, launch the App Store, click on Update and then Update all.
For non-App Store apps, click on their name in the menu bar and choose Check for Updates.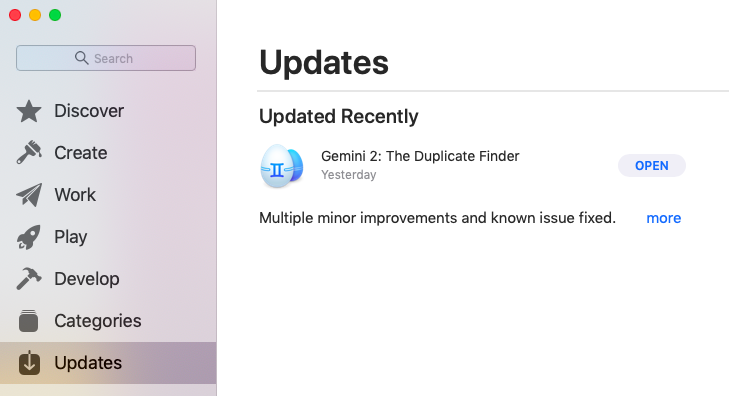 3. Repair disk permissions
In modern versions of macOS, there are very few circumstances in which you need to repair disk permissions. However, it can still help. Disk Utility in El Capitan and every subsequent version of macOS no longer allows you to repair permissions. However, you can do it using the app like CleanMyMac X.
Download and install CleanMyMac X — get a free trial version here.
Launch it and click on the Maintenance tool in the left hand sidebar.
Check the button next to Repair Disk Permissions.
Press Run.
4. Check File Vault is turned off — sometimes this can cause problems.
Click on the Apple menu and choose System Preferences.
Select the Security & Privacy pane and then the File Vault tab.
If File Vault is on, press Turn File Vault off.
5. Check for malware
Sometimes malware threats can prevent your Mac shutting down. Again, the easiest way to do this, if you don't have an anti-malware program installed, is to use CleanMyMac X.
Launch CleanMyMac.
Choose the Malware Removal tool from the sidebar.
Press Scan.
4. If CleanMyMac X finds anything, it will tell you and allow you to remove it with one click.
6. Repair your startup disk
Launch Disk Utility from Applications>Utilities.
Click on Macintosh HD, or whatever your startup volume is called.
Choose the First Aid tab.
Press Run.
If Disk Utility can't repair your startup disk, you can try restarting in recovery mode and then repairing it. When you do that, your Mac restarts from a different volume and so it might be able to repair your regular startup volume.
Shut down your Mac — by holding don the power button if necessary.
Start it up again while holding Command + R to boot into recovery mode.
Choose Disk Utility from the options, then follow the steps above to choose First Aid.
7. Reset the System Management Controller (SMC)
There are a number of different ways to do this, depending on which Mac you have.
Pre-2018 laptop with a removable battery
Shut down the Mac.
Remove the battery.
Press and hold the power button for five seconds.
Put the battery back in.
Startup the Mac.
Pre-2018 laptop with a non-removable battery
Shut down the Mac.
Press Shift-Control-Alt (Options) on the left of the keyboard, and, while holding them down, press the power button (the TouchID button in newer laptops)
Hold all those buttons down for ten seconds then release them.
Press the power button to start up the Mac.
Desktop Mac, excluding iMac Pro and 2018 Mac mini
Shut down your Mac.
Pull out the power cord and wait for 15 seconds.
Put the power cord back in.
Wait five seconds and then press the power button to start up your Mac.
iMac Pro, 2018 Mac mini, 2018 MacBook Air, and 2018 MacBook Pro
Shut down your Mac from the Apple menu.
Press and hold the power button for ten seconds.
Release the power button, wait a few seconds and press it again to start up your Mac.
Once you've worked your way through each of the above steps, your Mac should have resolved the problems it was having shutting down. However, if that's not the case, and it's still misbehaving, there is one final option: reinstall macOS. You'll have to perform a clean reinstall, which means erasing everything on your hard drive first. So it's definitely a last resort. The upside is that you'll have a Mac that's as good as new, with all the junk files cleared out and it should run much more smoothly than before.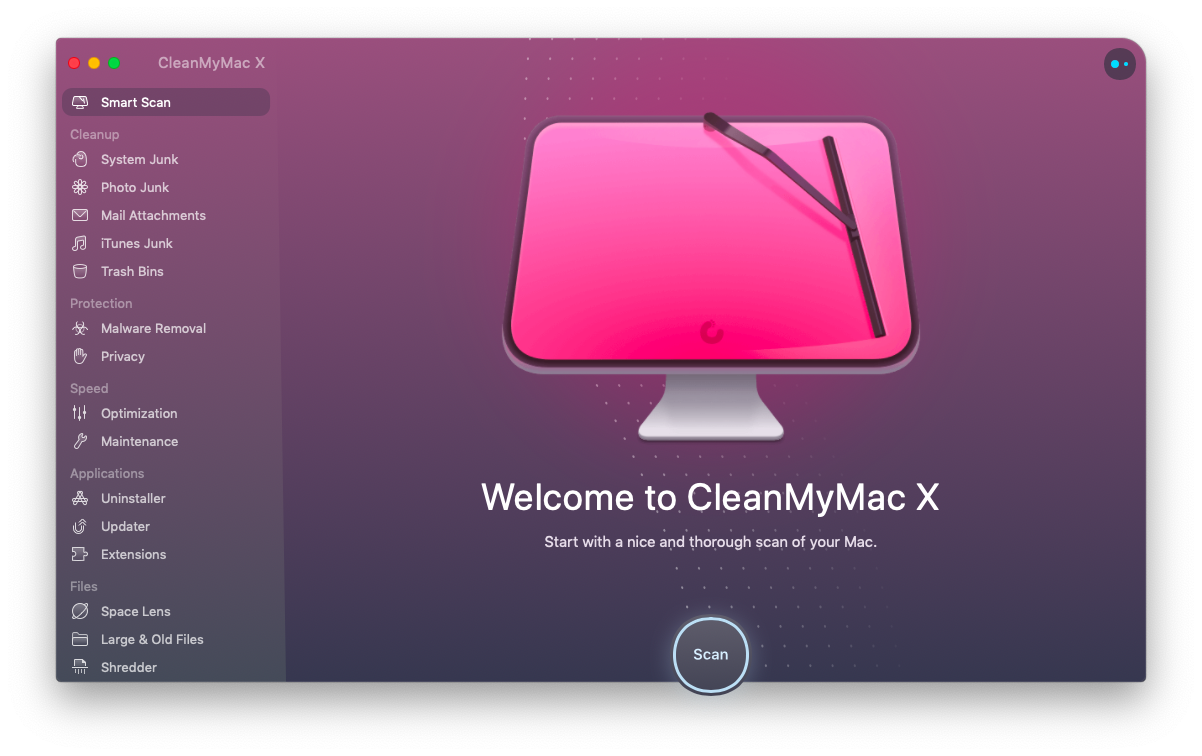 Before you reinstall macOS, you should back up your Mac. If you use Time Machine to perform regular backups, you can restore from that when you've reinstalled. However, make sure you haven't excluded any folders you need from being backed up. If you don't use Time Machine, you can use backup software to clone your Mac.
Being unable to shut down your Mac can be frustrating, but if it happens only once, it's not a serious problem and is likely caused by a misbehaving app. If it happens repeatedly, there's an underlying problem. You can identify and fix it by following the steps above. And remember, if you need to repair permissions, scan for malware or update the apps instantly, the easiest way to do it is to use CleanMyMac X. I use it all the time and it really helps.