Top 5 free photo sharing sites to use in 2021
Whether you're using a digital camera or the camera on your phone, you can get amazing pictures with a press or tap of a button. And with your photos synced between devices, it's just as easy to relive those memories from your weekend in the wine country or laugh at the shenanigans of your cousin's wedding.
But what happens when you get home and want to share those memories with the people you made them with? In this post, we're going to take a look at the best photo websites that let you share photos online for free. We'll weigh out the pros against the cons, so you can choose the image sharing site that works best for you.
---
Before you share your photos online
Why dump all 1,034 photos from last weekend, including the ones your phone accidentally took in your pocket, on your unsuspecting friends? Resist the urge to just start uploading everything and unclutter your photos first. Especially if you're opting for a free photo sharing site, where space will be a commodity and you'll want to use it wisely.
If your photos are on your iPhone, try an app like Gemini Photos: Gallery Cleaner to get rid of redundant similar pics, blurry shots, and other clutter. That way you can share just your best photos.
---
Best ways to share photos with family and friends
With varying features, pricing tiers, and security defaults, here are the five image sharing websites we deem the best:
Flickr
Photobucket
Dropbox
Cluster
Google Photos
Let's take a closer look at these photo sharing options and the differentiators to keep in mind when picking your favorite:
Space. How much storage are you going to get with each site and are there any limitations? Can you pay to upgrade the storage to forego some of those restrictions?
Image quality. Will the site compress your photos after you've uploaded them online?
Collaboration. Will your friends and family be able to upload their own photos to a shared album?
Organization. How does the site organize and store your photos? Will you be able to find them just as easily as you shared them?
---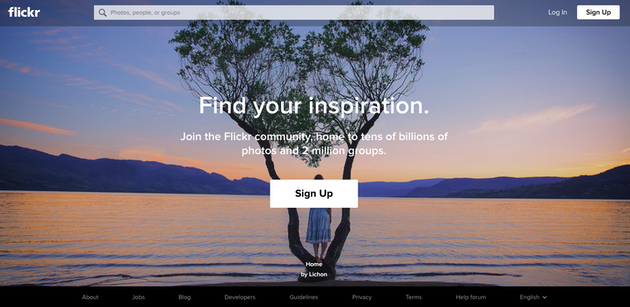 Flickr: Photographer's favorite sharing site since 2004
Hardly a newcomer to photo sharing, Flickr has been around since 2004, and has long been the preferred site of photography enthusiasts and professionals alike. With an emphasis on tagging and organizing, it's no surprise Flickr is the choice of many.
Pros
Offering both free and paid tiers, Flickr allows users to upload multiple images at a time with an easy-to-use drag and drop tool. You can share photos with a link and even create a "group," which allows multiple users to share photos. For instance, you could create an album for you last weekend trip and invite all your friends to share the pictures they took on it.
Cons
The downside of a free Flickr account is that you're limited to 1000 photos. So if you plan on going over that number, it might be worth considering a Pro account.
Paid plan?
At $49.99 a year, it's a reasonable fee for unlimited storage with video support and no ads. Pro accounts also come with a handful of discounts for other services such as Adobe's Creative Cloud and photo-book site, Blurb.
---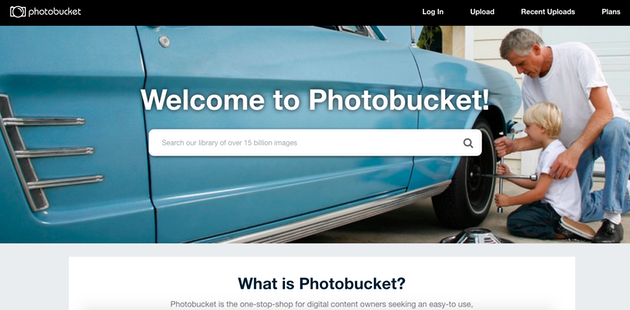 Photobucket
Photobucket is another photo sharing site that's been around for a while, offering an extensive suite of editing and organizational tools that are both fun and user-friendly.
Pros
Photobucket can serve as your go-to photo editor, complete with basic features like color correction and cropping, plus some novelties like stickers and a smart color brush.
Cons
Like most good things in life, Photobucket comes with its own set of drawbacks. The most noticeable is the obtrusive ad experience you get with a free account. But all the ads go away with even the cheapest paid tier, so this could be the way to go.
Another major feature that is missing is the ability to have a collaborative album. That means if you create an album from your cousin's wedding, your friends and family can't upload the incriminating photos they took to it. They would have to create their own album and share their pictures separately from yours.
Paid plan?
Even with its missteps, Photobucket still proves to be a reliable and straightforward way to share pictures online, with paid plans starting at $5/mo for 25GB going up to 1TB.
---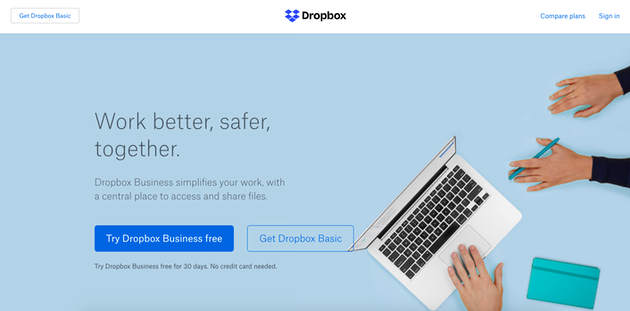 Dropbox: File storage that doubles as a photo sharing site
While more of a cloud-storage solution, Dropbox can double as a great tool for sharing photos. Dropbox is not exclusively designed to share images online, so its organization may strike you as simplistic.
Pros
Dropbox relies heavily on a folder structure similar to what you're probably used to on your computer. That makes it feel instantly familiar, letting most people jump right into using it. With shared folders, other Dropbox users can add their own photos just as easily. And the best part is, a free Dropbox account includes 2GB of storage
Cons
Dropbox lacks the editing tools, metadata tags, and albums, available on other image sharing sites.
Paid plan?
If you find yourself running out of free storage, you can upgrade to a Pro account that will get you up to 2TB.
---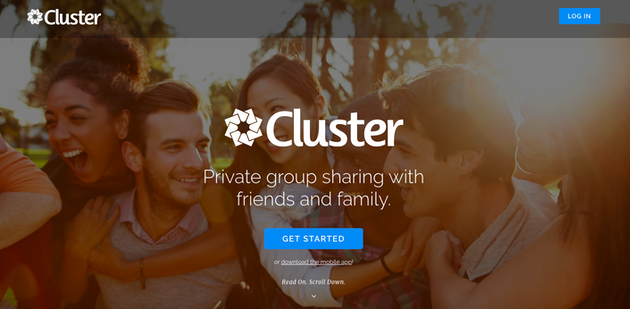 Cluster: The best app for collaborative photo sharing
Out of our list here, Cluster is the best photo sharing app when it comes to collaborative sharing. As soon as you log into Cluster for the first time, you're prompted to create an album around a specific event or theme. Once you have your photos uploaded, Cluster asks you to invite people to share the album with them.
Pros
Since the main focus of Cluster is group albums, all the photos you share are kept private, and only the people within each specific group can see them. And the best thing? At the time of writing, Cluster is private, unlimited and free, meaning you can share as many pictures as you'd like to as many people as you'd like.
Cons
Although Cluster does lack any sort of photo editing features, it more than makes up for it with its unlimited free accounts.
Paid plan?
Photo sharing is currently free.
---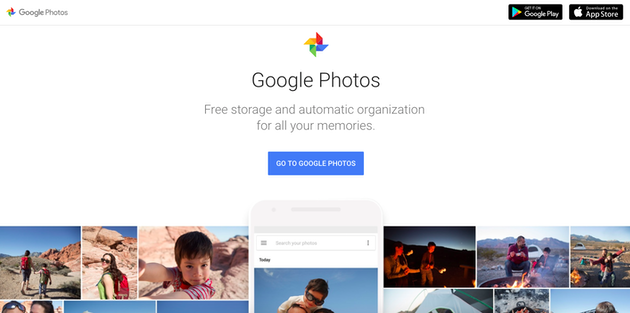 Google Photos: The best photo sharing app for your phone
Google Photos may be the simplest, most powerful, and most proactive option on our list. If you've had any experience with Google's cloud-based photo sharing app, you're familiar with its suite of editing, organizing, and sharing tools.
Pros
Initially designed as an easy backup tool for your pictures, Google Photos has well surpassed that marker and does so much more. You'll be able to share albums with friends and family, invite them to add their own photos, and, with Google's facial detection, Google Photos will start recommending friends with whom you should share the albums.
Cons
If you're looking for unlimited free storage, you'll have to be okay with sharing slightly compressed images.
Paid plan?
Google will allow you to use unlimited storage for free. However, if you're willing to store photos at full resolution, which will eat into your Google Drive storage, you'll eventually need to upgrade.
Note: If you're wondering whether it's safe to store your pictures in Google Photos, check out our article on privacy in Google Photos.
---
Which of these photo sharing websites are private?
With anything that is uploaded online, there's no way to guarantee 100% privacy. And while all of these sites offer security controls, some of them do a better job of making sure you don't accidentally publish your photos for everyone to see.
Dropbox: completely private, what's uploaded to Dropbox can only be accessed via a shared link.
Cluster: all photos are private and are only visible to the members of each individual group.
Google Photos: by default, all photos are private, unless you select people to share them with.
Both Flickr and Photobucket share every image publicly by default. You'll have to adjust the security setting every time you upload your photos. And because of these website's tagging and organizational features, everyone on the internet can find your publicly shared images.
---
There are a handful of things to consider when you're looking for the best way to share your photos. But now all that's left for you is to actually try one (or all) of these photo sharing sites! Let us know what you think of these or suggest one that's working better for you.