iPhoto slow? Quickly speed up Photos app by properly optimizing your Mac
With photos from our digital cameras and smartphones, it's easy to amass large collections of images. Naturally, we all want a place to store, organize, and edit photo galleries on our computers, and many of us use Mac's native Photos (previously known as iPhoto) for the job.
Unfortunately, large photo collections are notorious for making iPhoto very slow. And it can be frustrating when the app can't handle all your images. Sluggish performance of iPhoto has been an issue for years, and Photos generally suffers from the same problems too.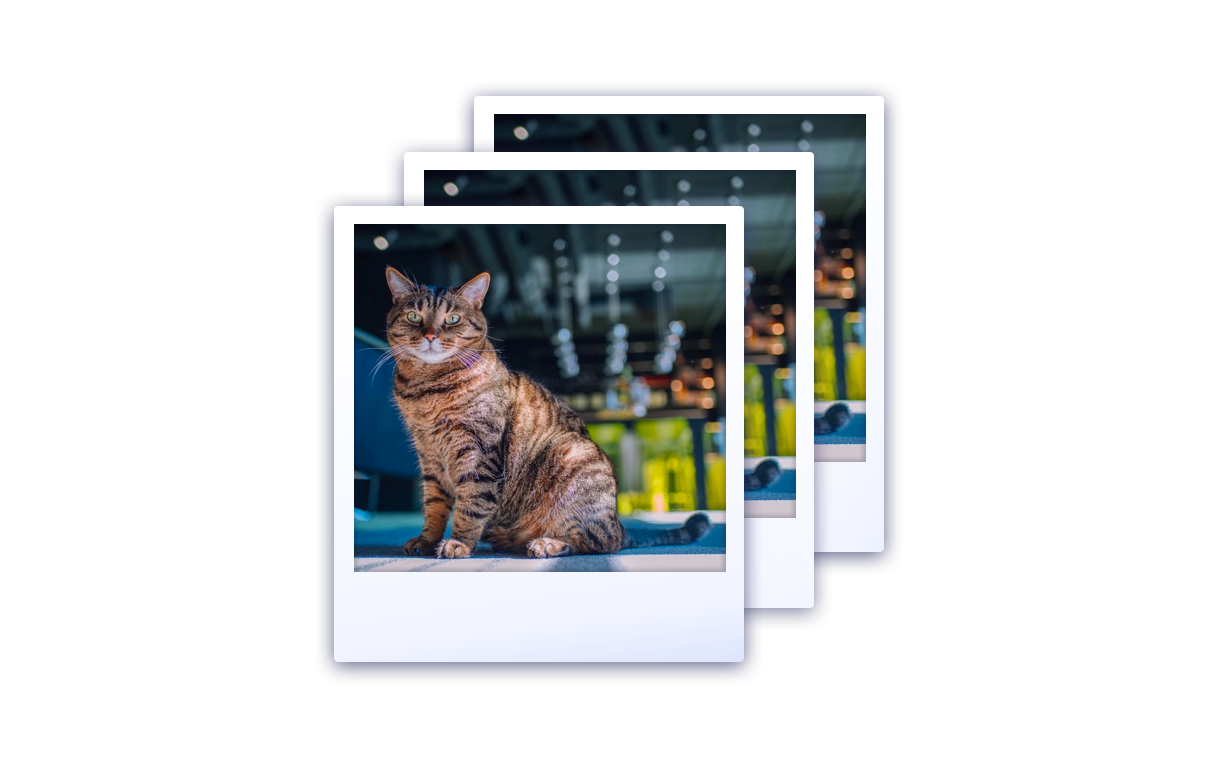 The truth is if slow iPhoto affects your Mac, it probably can't handle more advanced image libraries either. So upgrading might actually make things worse. And why download another application to view and edit your memories when you've already spent so much time organizing this one. Don't worry, there are a few more options available to help your photos load quicker.
---
Why is iPhoto so slow on my Mac?
When the library of your photos gets very large, the database and files themselves need a longer time to load on your computer, which in turn makes the native Photos app or iPhoto very slow.
Although the new Photos app is faster and more powerful than iPhoto, you may notice that the app still has a tendency to lag with large album collection sizes. It's because the culprit for Photos or iPhoto slowness is all the image data your computer has to load.
But fear not! You can do a lot to remedy the problem. For example, split your photos in albums, delete duplicate photo libraries, purge photo databases, or use some tools to automatically get rid of photo junk to help with Photos or iPhoto running slow.

Split your large photo library into albums
Adding numerous photos into individual libraries will make the Photos app need to work harder to load the images before you can start viewing them. To help the app load faster, you can divide your images into smaller photo collections. To do this:
Open the Photos app on your Mac
Click on Photos in the app's sidebar menu
Select the photos you want to place in a new album
Right-click the selected photos and choose "Add to"
Click the album you want to add the photos to or create a new album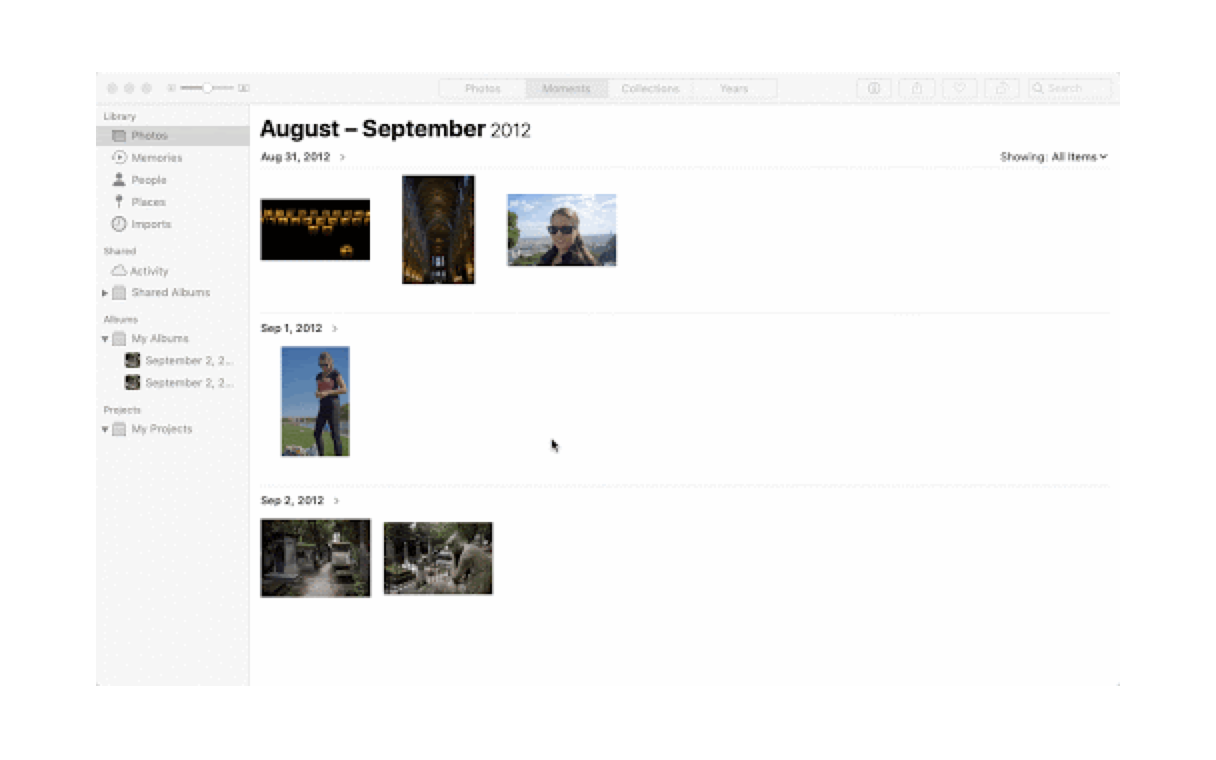 Delete duplicate photo libraries
If you're using the new Photos app but still have previous photo libraries on iPhoto, you may be using up precious storage space that is slowing down your Mac. Apple doesn't have a process to automatically delete duplicate libraries after you switch to Photos, so it's a good idea to get rid of your duplicates manually in order to clear up clutter. Just be sure to make a backup of your old photos in case you run into trouble.
To delete an old iPhoto library:
Click on Pictures in the sidebar menu of the Finder window
You will likely see two libraries, one being the iPhoto library and the other the newer Photos library
Move your iPhoto library to the trash and empty it
You'll notice that you now have more storage space available.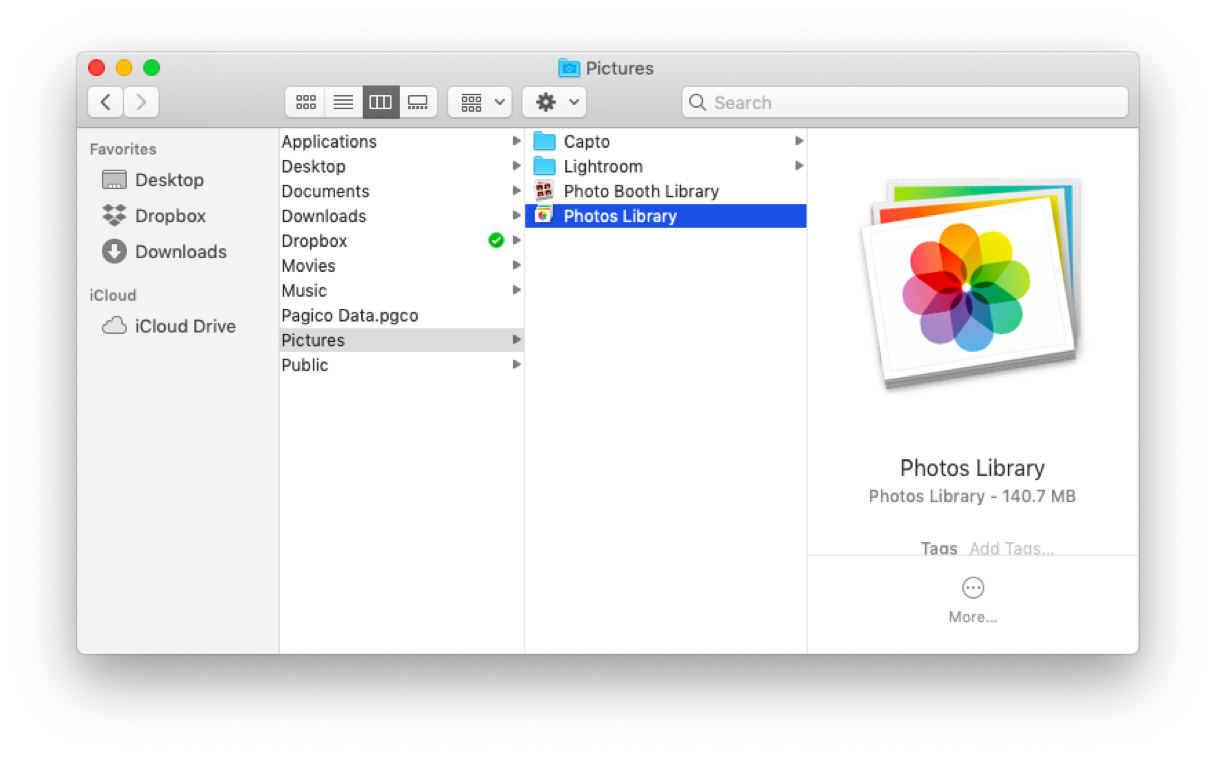 However, removing duplicates manually may take forever. So if you want to deal with them much-much faster, give Gemini 2 a try.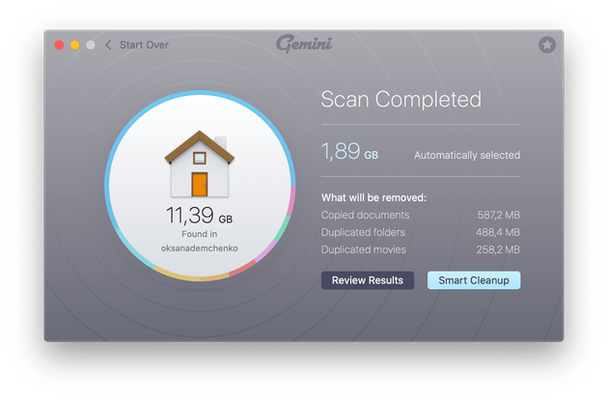 It will quickly find all duplicate and similar photos on your Mac and help you delete them in a click. And if you've deleted something by accident, it's just as easy to find it and put it back.

Factory reset the Photos app
Before you move on to more esoteric solutions, try conducting a factory reset for Photos, which will get rid of the iPhoto slow state and reset the app to how it was configured fresh off the developer's press.
You can dive in your preferences to do it manually:
Type in ~/Library in Finder search
Search for files and folders with iPhoto and Photos in the results
Select and delete them all except for the app folder itself
Purge Photo library databases
The iPhoto and Photo apps can sometimes take a long time to open especially when photo libraries are big. For example, an image library of 9,000 photos may take more than 30 seconds to load.
If you know how to work with databases, vacuuming or purging can be a good solution to help speed up the loading process. After purging the database, it may only take seconds for the library to show up on screen. But before you start on this process, make sure to back up your photos.
Make sure there are these four SQLite databases inside the iPhoto Library Package: face_blob.db, face.db, iPhotoAux.db, and iPhotoMain.db
Open Terminal and navigate into your iPhoto Library. By default, just type in cd ~/Pictures/iPhoto Library.
Execute the following command (type and press Enter): for dbase in *.db; do sqlite3 $dbase "vacuum;"; done
---
Get rid of all photo junk in one click
While manually creating albums, deleting duplicate libraries, or purging photo databases will help to speed up iPhoto, it may take at least an hour of your time to complete. An hour is a lot of time out of your schedule.
A more convenient way to take care of removing photo junk is using an automatic optimization app like CleanMyMac X — a powerful one-click solution to clear your cache and speed up your entire computer. CleanMyMac X easily deletes all unnecessary supporting data from your photo library. To do this:
Download and open CleanMyMac X.
Click Photo Junk in the left-side panel and then Scan.
Review details and press Clean.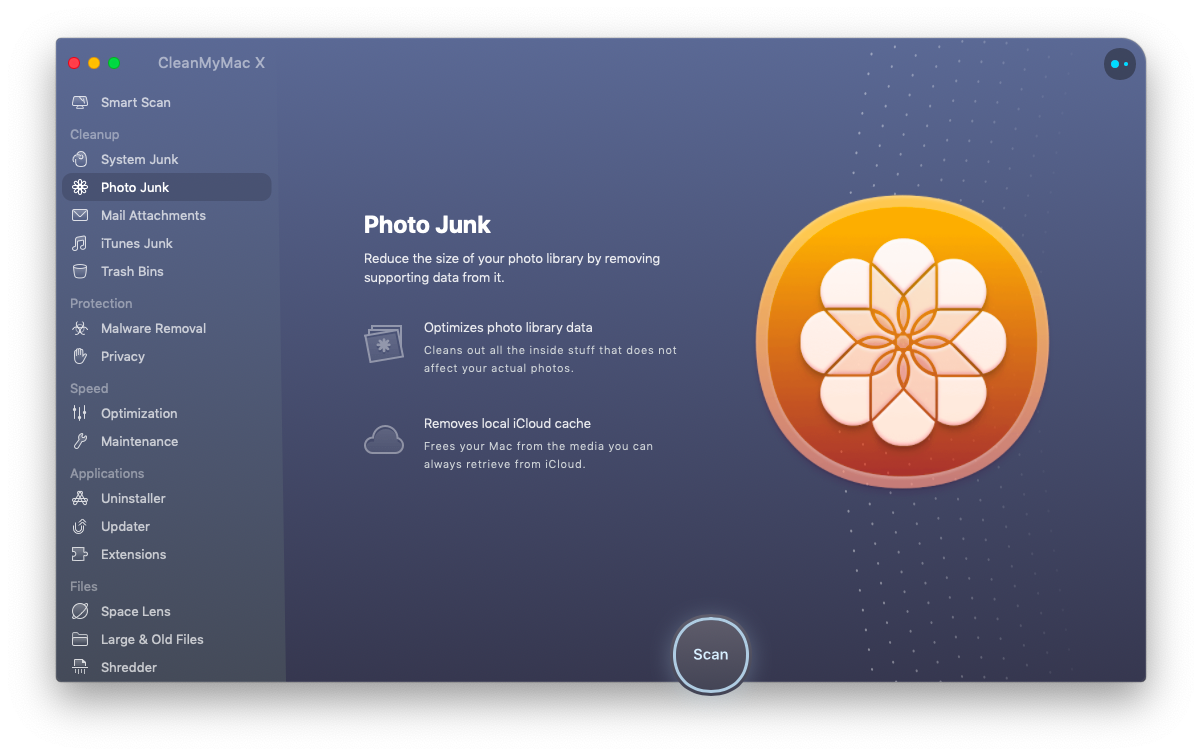 The app will instantly delete everything that makes Photos or iPhoto very slow, like all local iCloud cache to free your Mac from media that you can retrieve from the cloud at any time, so that it doesn't take up memory on your local drive.
Additionally, you can explore other scans CleanMyMac X has to offer, such as Smart Scan, iTunes Junk, System Junk, Optimization, Maintenance, etc. Running these cleaners once in a while (say once a month) will considerably speed up your Mac overall.
---
Now you are ready to relive and share memories with your photo collection, and hopefully never have to wonder why is iPhoto so slow on your Mac. Every so often, remember to repeat the optimization process, whether you are doing it manually or using a more convenient and thorough one-click solution from CleanMyMac X. Best of all, you can get back to taking photos at last.