How to remove Pcvark from your Mac
| | |
| --- | --- |
| Malware name | Pcvark |
| Category | Potentially Unwanted Application (PUA), ransomware |
| Claims to be | Helpful utility |
| Malicious activity | Sneaky upselling of paid-for app, data theft |
| Distribution | Bundled with free third-party applications |
| Removal | CleanMyMac X to find and automatically remove the app or follow the instructions for manual removal below |
What is Pcvark?
It's the name of a developer that makes several programs for Mac. All these applications appear to be potentially unwanted programs (PUP), a form of malware. Some pose as tools that fix your Mac, others as utilities for opening files. Usually, once installed, they pop up and claim that your Mac has a problem they can fix or offer to open a file. If you agree, you will find that the free version of the app won't get rid of the problem, and it will try to make you pay for the full version.
How did it get onto my Mac?
Most malware of this type gets onto your Mac by being downloaded from a free software download site where it is bundled with the main app you came there to download. Most of these sites use their own download managers, which package up the software you don't want with the app you do.
How will I know if it's on my Mac?
If you see strange messages while using your Mac that claim there is a problem and you should scan your Mac with Advanced Mac Cleaner, that is a sign that a Pcvark app is on your Mac. You may also see a dialog box that tells you that you don't have the necessary app on your Mac to open a certain file. Instead of giving you the opportunity to choose an app to open the file, as the macOS dialog box does, this one has a button that says 'Search the web.'
How to remove Pcvark from your Mac manually
Navigate to your Applications folder and look for the following applications: Advanced Mac Cleaner, Mac Adware Cleaner, Mac File Opener, or Mac Space Reviver.
If you find any of those applications, drag them to the Trash and empty it.
Click on the Apple menu and choose System Settings.
Select General > Login Items.
If you see any items that look suspicious, select them and click the '-' icon.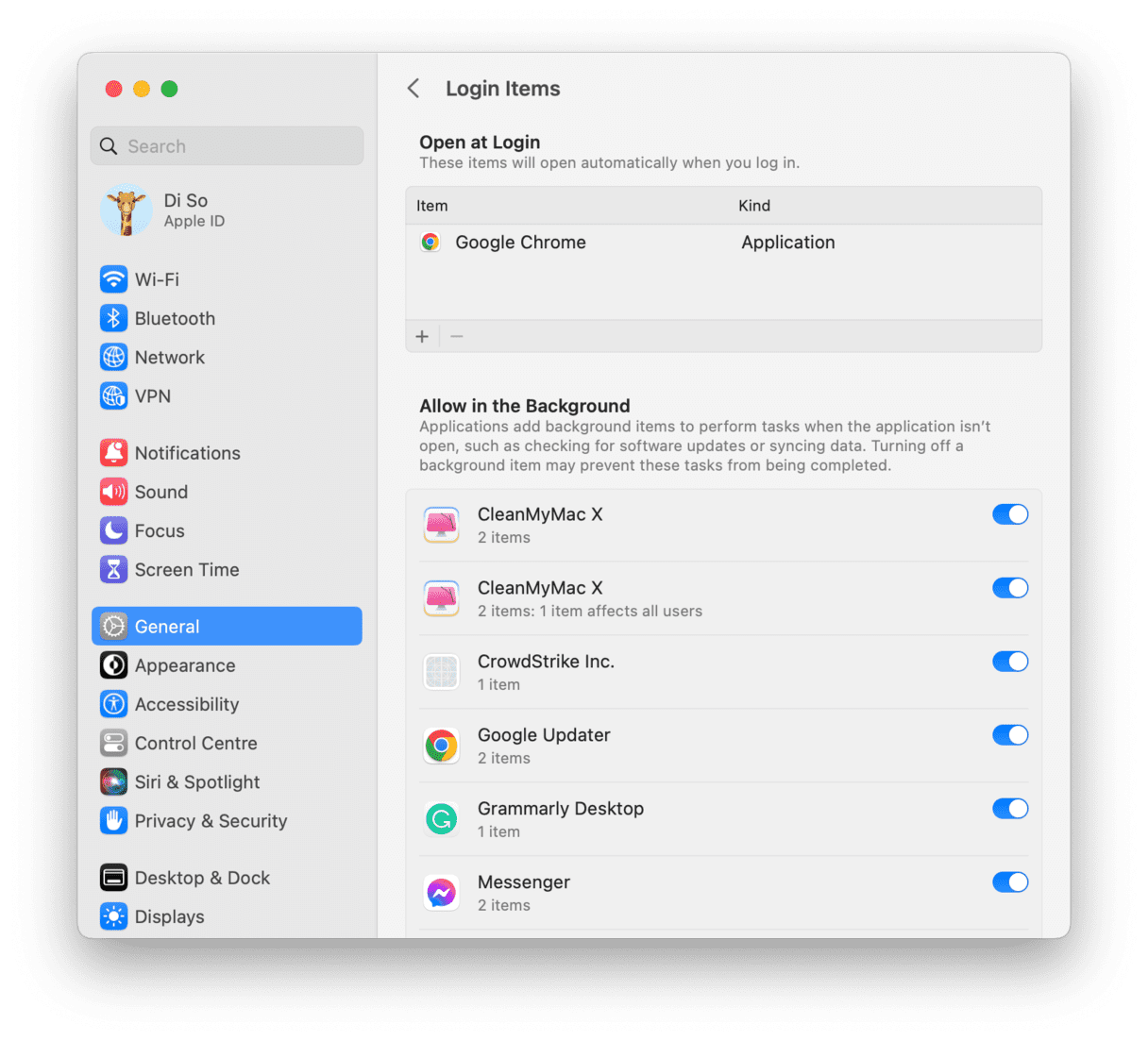 The next step is to get rid of the other files Pcvark has placed on your Mac. Use the Finder's Go to Folder (Finder > Go > Go to Folder) to navigate to the following files and drag them to the Trash. For example, for the first one in the list, type ~/Library/Application Support in the Go to Folder box and drag the folder 'Mac' to the Trash.

~/Library/Application Support/amc/
~/Library/Application Support/awc/
/Applications/Mac Space Reviver.app/
~/Library/Mac Space Reviver/
~/Library/Application Support/Mac Space Reviver/
~/Library/LaunchAgents/com.pcvark.*.plist
How to check Pcvark has been completely removed
Once you've completed the steps above, continue using your Mac as normal. You should no longer see pop-ups telling you that you need to clear space on your Mac or claiming there is a problem with it.
If you have already clicked on a link in a Pcvark window, you should change passwords to any websites you've logged into since then, as it may steal data. If you've paid for the 'full version' of any of the apps listed in this article, contact your payment provider and tell them you think you've been scammed.
Pcvark is a collection of applications that claim to perform various tasks on your Mac. However, if you click on a pop-up window instead of performing the tasks, the app will direct you to its website and try and manipulate you into paying for the 'full version.' This is a scam designed to take money under false pretences, and you should not give your payment details. You should also use the steps above to remove the malware as soon as possible.
Please note that the article is provided "as is" for informational purposes only. We do not make any warranties regarding the manual removal of the virus. You have to understand that as a user, you are fully responsible for changing your Mac's configuration.