How to remove Systweak from Mac
SysTweak AntiMalware is an app that is supposed to help you and protect your computer. But it uses some reasonably dubious method to install itself on your computer. Don't worry, though. Whether you installed it yourself or it somehow mysteriously ended up on your Mac, this article will walk you through the best SysTweak removal processes. But before you read about those, here's a chart with some high-level information on the application.
| | |
| --- | --- |
| Name | SysTweak AntiMalware |
| Category | Malware, Potentially Unwanted Program |
| Symptoms | Slow down your Mac, show you unwanted pop-ups, and redirect you to suspicious websites |
| Infection method | User installed or bundling with other apps |
| System damage | Redirects to malicious websites and steals private information. |
| Removal | |
What is SysTweak?
As you read earlier, SysTweak claims to be an anti-malware app, which sounds harmless enough. What makes it less than reputable is how it finds its way onto your Mac. Typically, it will show you a pop-up that makes it look like your computer is infected with malware and then prompt you to download SysTweak to remove it. Real antivirus apps don't play like that.
Unfortunately, this suspicious method of getting you to install an app is not unique to SysTweak. And it's common among these apps to not give you accurate reports when they scan your computer. That way, you feel like they are actually doing something to improve your Mac.
How to prevent SysTweak malware
The best way to prevent an app like SysTweak from infecting your Mac is by only installing apps from trusted sources. A good start is only installing ones from reputable Mac developers or apps found on the Mac App Store.
Another common way SysTweak could end up on your computer is what's referred to as bundling. When you are installing another app, SysTweak is bundled in with it and gets installed as well. To prevent that from happening, always check the "Custom" or "Advanced" tabs during the installation process to see if there's anything else listed.
Manually remove SysTweak from your Mac
Uninstalling the SysTweak app is fairly straightforward on your Mac. It's the same process you'd use for any other app. But, if you're not familiar with how to do that, then you can follow these steps:
Open a new Finder window.
Click Go > Applications.
Find SysTweak and either right-click or hold down control and click on the icon.
Then, click Move to Trash.
After you get rid of the app, you still might see the pop-up ads on your computer. If that's the case, then that means SysTweak also installed a browser extension. How you delete that extension will depend on which browser you're using.
Here are instructions for Safari, Firefox, and Google Chrome. And don't forget to quit and restart your browser after you remove the extension.
Safari
Open Safari.
Click Safari > Preferences.
Then, click on the Extensions tab.
Find the extension and click Uninstall.
Firefox
Open Firefox.
Click the Menu button. It looks like three horizontal lines.
Then, click Add-ons > Extensions.
Click the three dots next to the extension > Remove.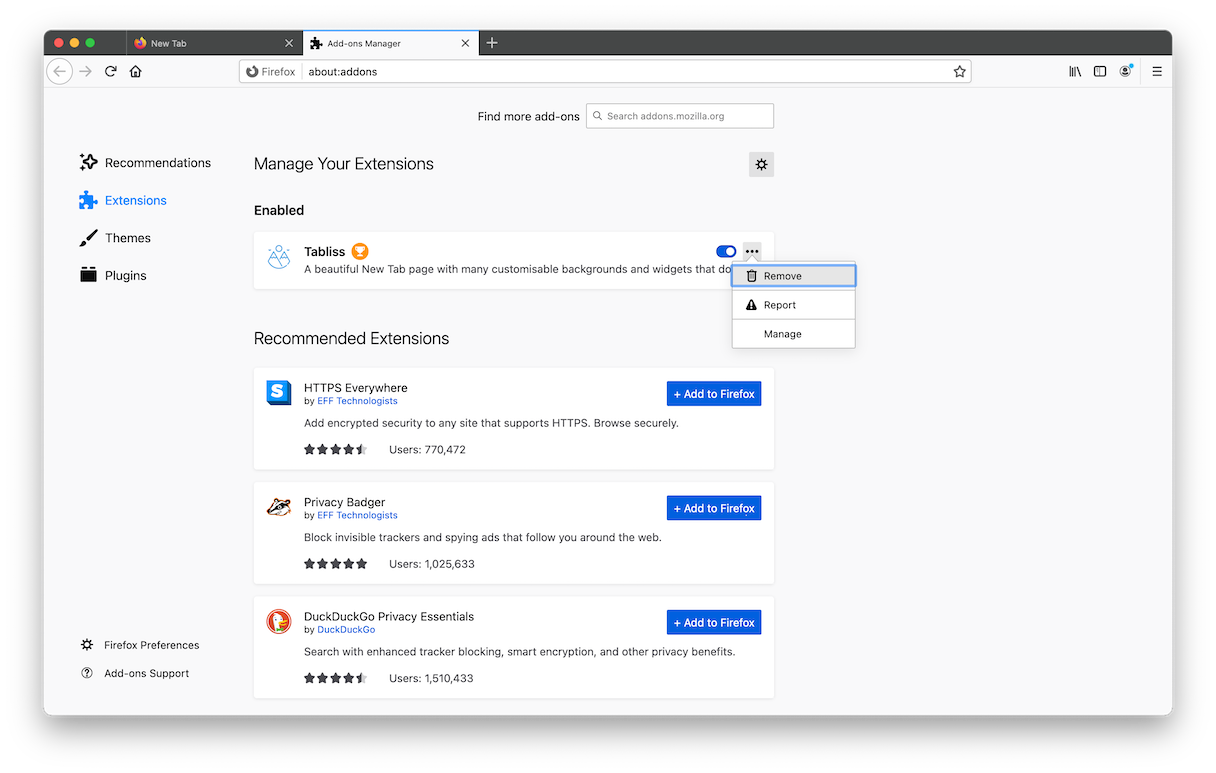 Google Chrome
Open Chrome.
Click the three dots > More Tools > Extensions
Then, find the extension and click the trash can icon next to it.
How to remove SysTweak virus with CleanMyMac X
Getting rid of SysTweak manually can be a little cumbersome and might leave behind suspicious supporting files on your Mac. A quick solution for removing SysTweak or any other malware is to use CleanMyMac X. This is a popular Mac antivirus that comes from MacPaw, a company famous for its app design.
As you can see it's incredibly easy and straightforward.
Open CleanMyMac X (download the free version here)
In the sidebar, click Malware Removal.
Then, click Scan.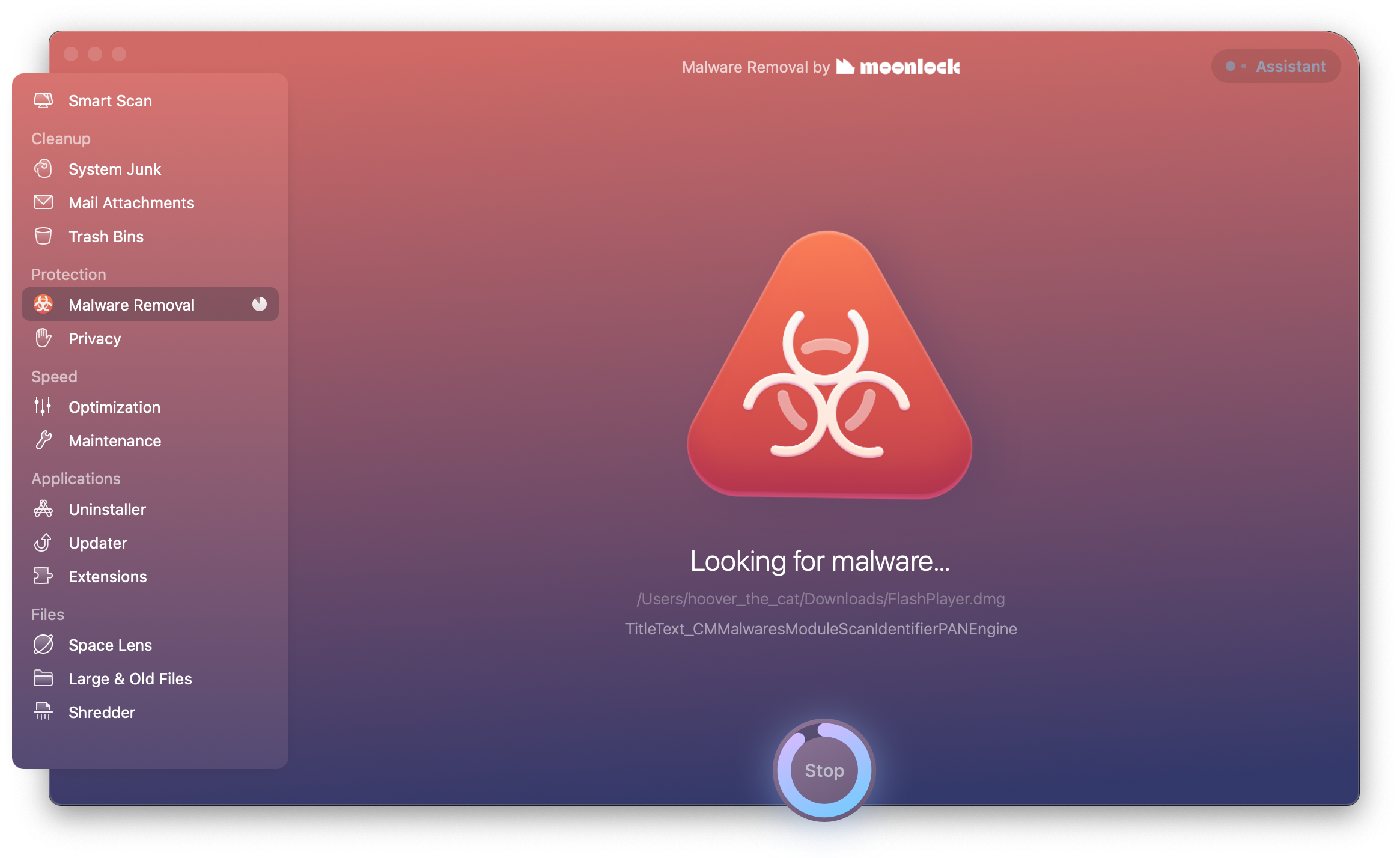 After you've cleaned up any malware on your Mac, you might also want to see which browser extension you have installed.
Open CleanMyMac X.
Click Extensions > View All [x] Extensions…
Go through each category and select the extension you want to remove.
Then, click Remove.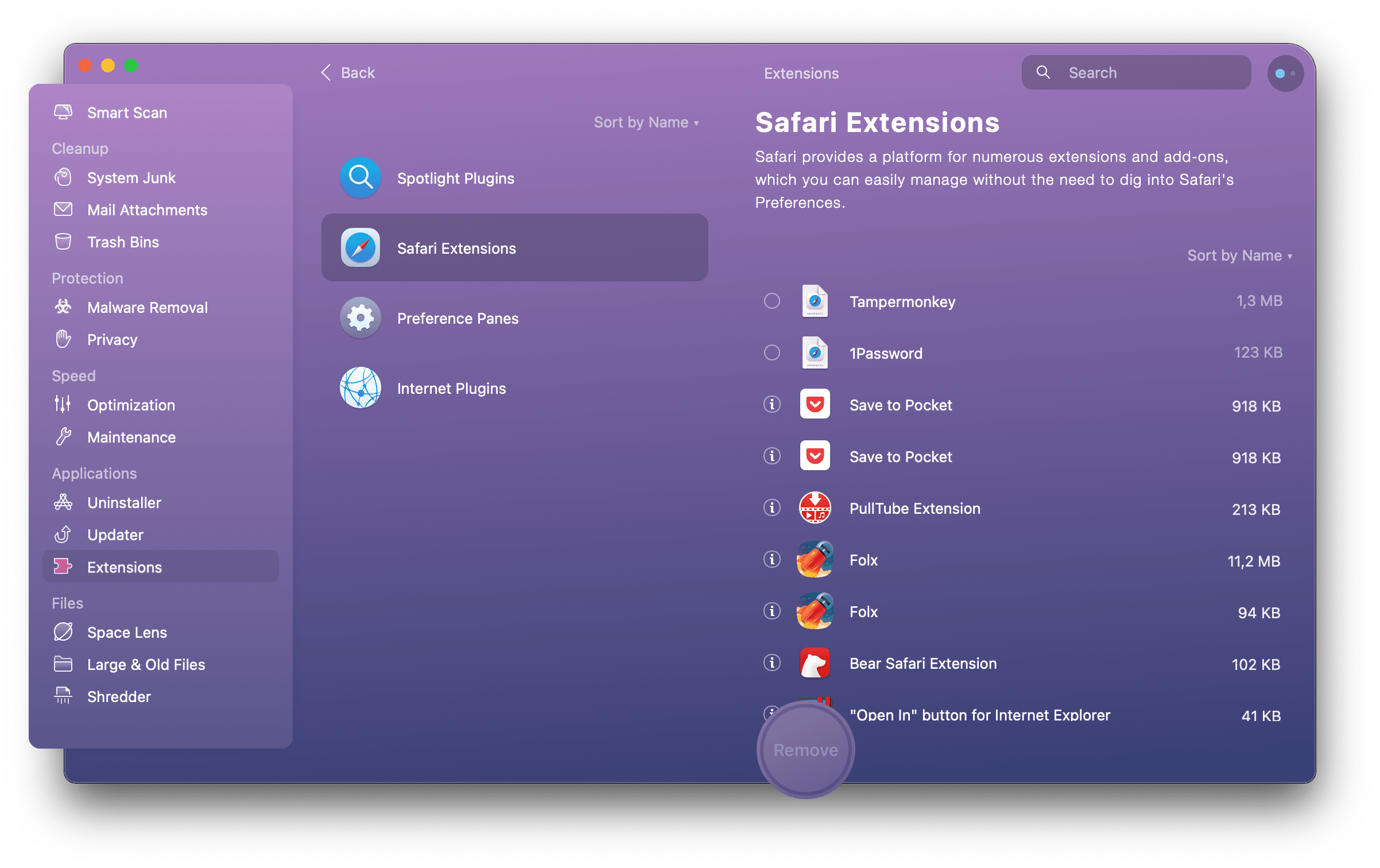 Hopefully, after reading this article, you're able to clean your computer up and help improve its speed. But, even if you manually remove SysTweak AntiMalware from your computer, it's still a good idea to scan it with CleanMyMac X. You never know what files you might have overlooked or what other malware you could have on your Mac.
Please note that the article is provided "as is" for informational purposes only. We do not make any warranties regarding the manual removal of the virus. You have to understand that as a user, you are fully responsible for changing your Mac's configuration.