Hello, CleanMyMac 2!
We officially introduce the new CleanMyMac 2!
As we promised, it is a free update for every CleanMyMac user, and you can open your app and update it right now!
So initially, we had a pile of new cleaning modules and features we wanted to add to CleanMyMac. However, that was impossible to do without redesigning the product and its every detail from scratch. Eventually, we came up with the totally new CleanMyMac 2. It is not just a more effective, intuitive, or easy-to-use Mac cleaner; it's a brand-new cleaning and file-organizing solution that inherited only the best lines of code from CleanMyMac Classic.
Basically, CleanMyMac 2 includes 8 cleaning modules to help you find and clean every single file you don't need anymore: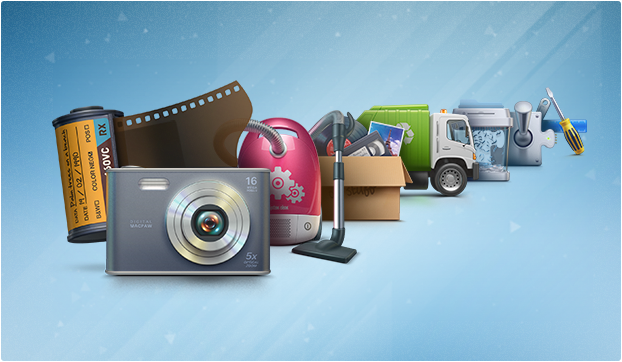 Automatic Cleanup — an intelligent algorithm that suggests removing files that are 100% safe for deletion.
System Cleanup — remove caches, logs, and archives and free up system resources for a better-performing Mac.
Large & Old Files — review and remove large files and folders that haven't been opened for a while.
iPhoto Cleanup — reduce the size of iPhoto Library significantly by eliminating unneeded original copies of previously edited images.
Trash Cleanup — empty Trash folders of Mac's internal and external volumes, including iPhoto Trash.
Uninstaller — completely uninstall the apps that are no longer needed or fix the ones that work incorrectly.
Extensions Manager — review and manage all app extensions from one dashboard.
Eraser — erase files from your system and leave no trace behind.
However, CleanMyMac 2 works only on Lion and Mountain Lion. So if you don't have CleanMyMac 2 yet, now is the best time to get it (learn more on downloading it here).
Happy cleaning!