If you ever get lost among optimization options and need the advice of a cleanup professional, CleanMyMac X Assistant will get you out of trouble. You can always find it in the upper-right corner of the CleanMyMac window.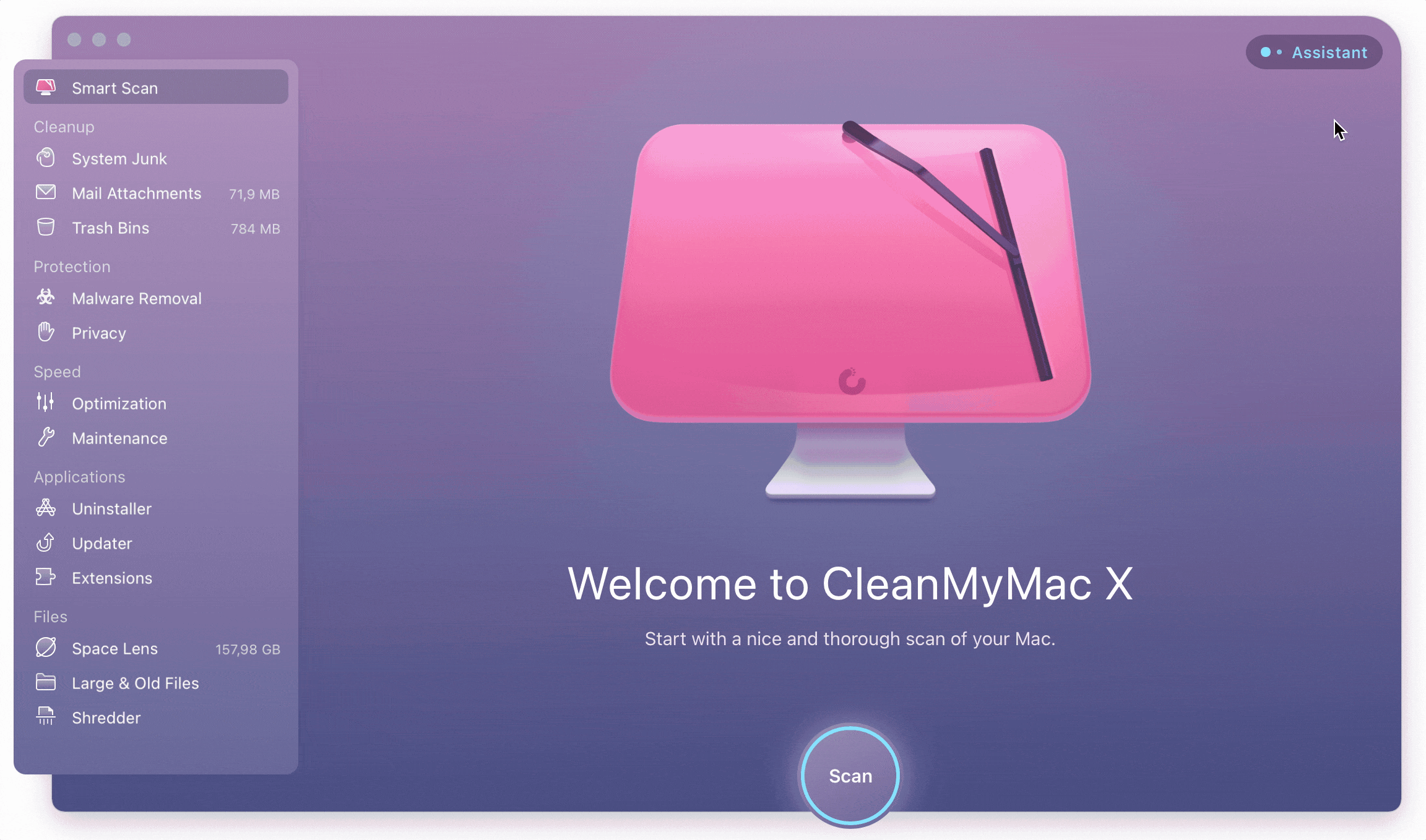 Recommendations in Assistant
Just click the Assistant button and let it:
Suggest further cleanup, optimization, and security steps
Remind about uncompleted operations and necessity of the regular cleanup
Give tips to use CleanMyMac more effectively
To view recommendations without opening CleanMyMac X, check out the CleanMyMac Menu; you can open it from the menu bar.
Hide a recommendation. If you don't want Assistant to show a particular suggestion, hover over it and click the X button in the upper-right corner.

Silent mode
If you don't want the Assistant to show recommendations automatically (for example, when you finish cleanup), turn these notifications off in Preferences:
Open CleanMyMac X and choose CleanMyMac X > Preferences in the menu bar.
On the Assistant tab, select the "Enable silent mode" checkbox.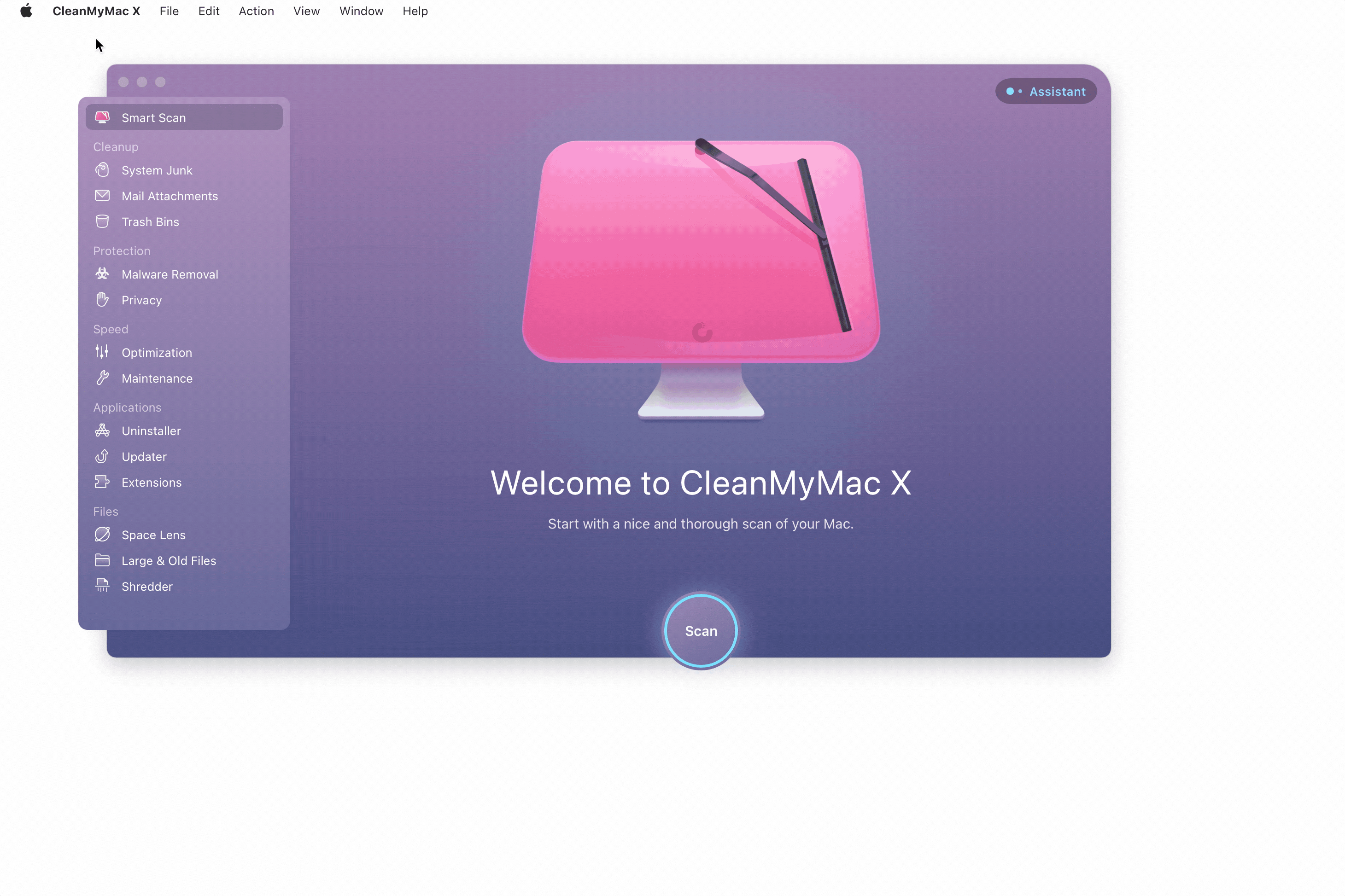 Even with notifications turned off, you can still use recommendations — just click the Assistant button in any module of CleanMyMac X.

Regular cleanups
The Assistant reminds you about regular cleanups once in a while to keep your Mac in good shape. You can disable these reminders in CleanMyMac X Preferences, on the Notifications tab.
Send us your feedback and suggestions so that we can make the Assistant even smarter.