If you ever get lost among optimization options and need the advice of a cleanup professional, CleanMyMac X Assistant will get you out of trouble. You can always find it in the upper-right corner of the CleanMyMac X window.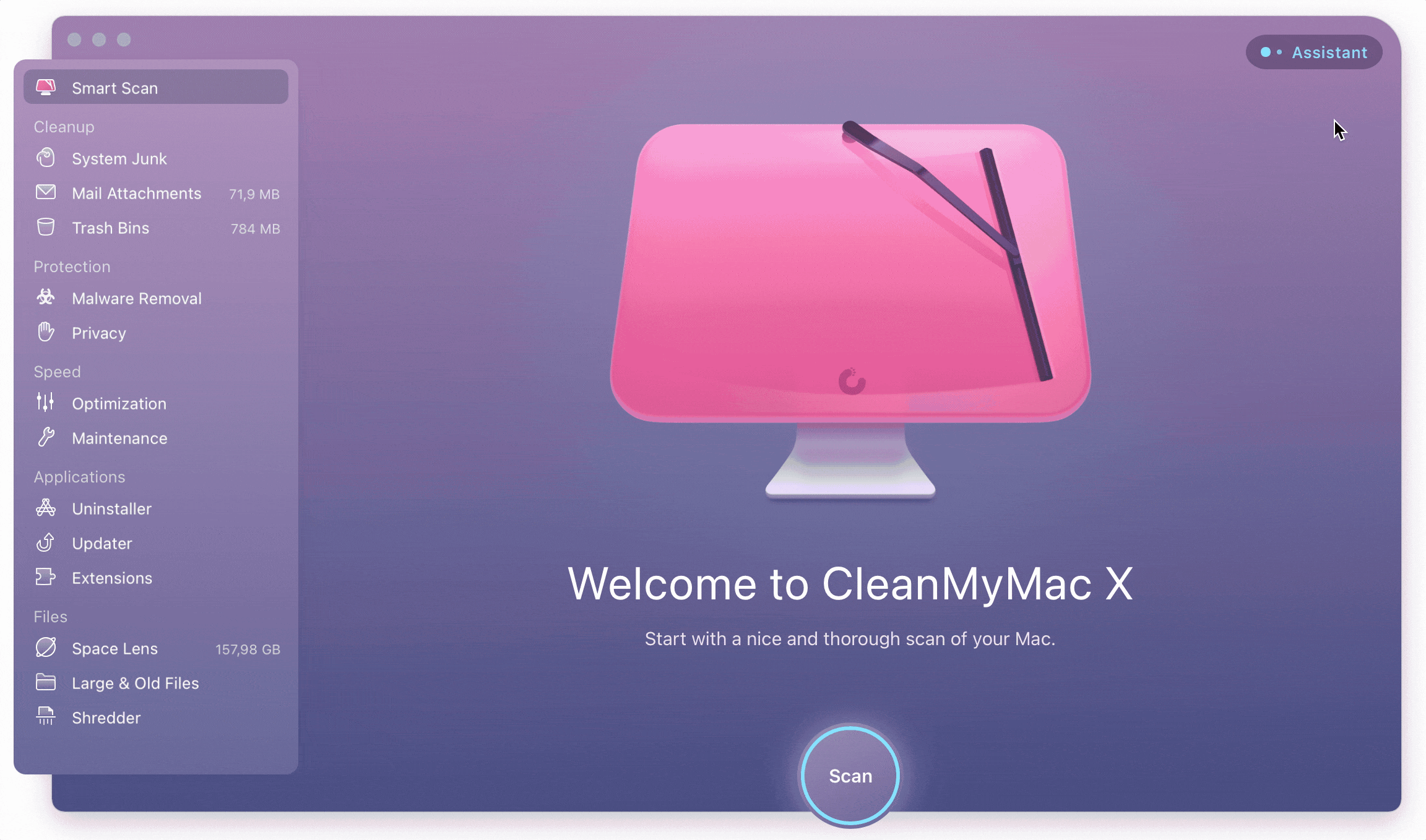 Recommendations in Assistant
Just click the Assistant button and let it:
Suggest further cleanup, optimization, and security steps
Remind about uncompleted operations and necessity of the regular cleanup
Give tips to use CleanMyMac X more effectively
Provide statistics on how helpful CleanMyMac X has been for you
Recommendations with yellow buttons show the most actual tasks — those that contribute the most to the safety and effectiveness of your Mac.
You can make recommendations even more accessible and see them in the CleanMyMac X Menu, without opening the app's main window. Just click the CleanMyMac X icon in the menu bar (upper-right corner of your screen).

To hide a particular recommendation, hover over it for a second, then click the X button in the upper-right corner.

Silent mode
If you don't want the Assistant to show recommendations automatically (for example, when you finish cleanup), turn these notifications off in Preferences:
Open CleanMyMac X and choose CleanMyMac X > Preferences in the menu bar (upper-left corner of your screen).
On the Assistant tab, select the "Enable silent mode" checkbox.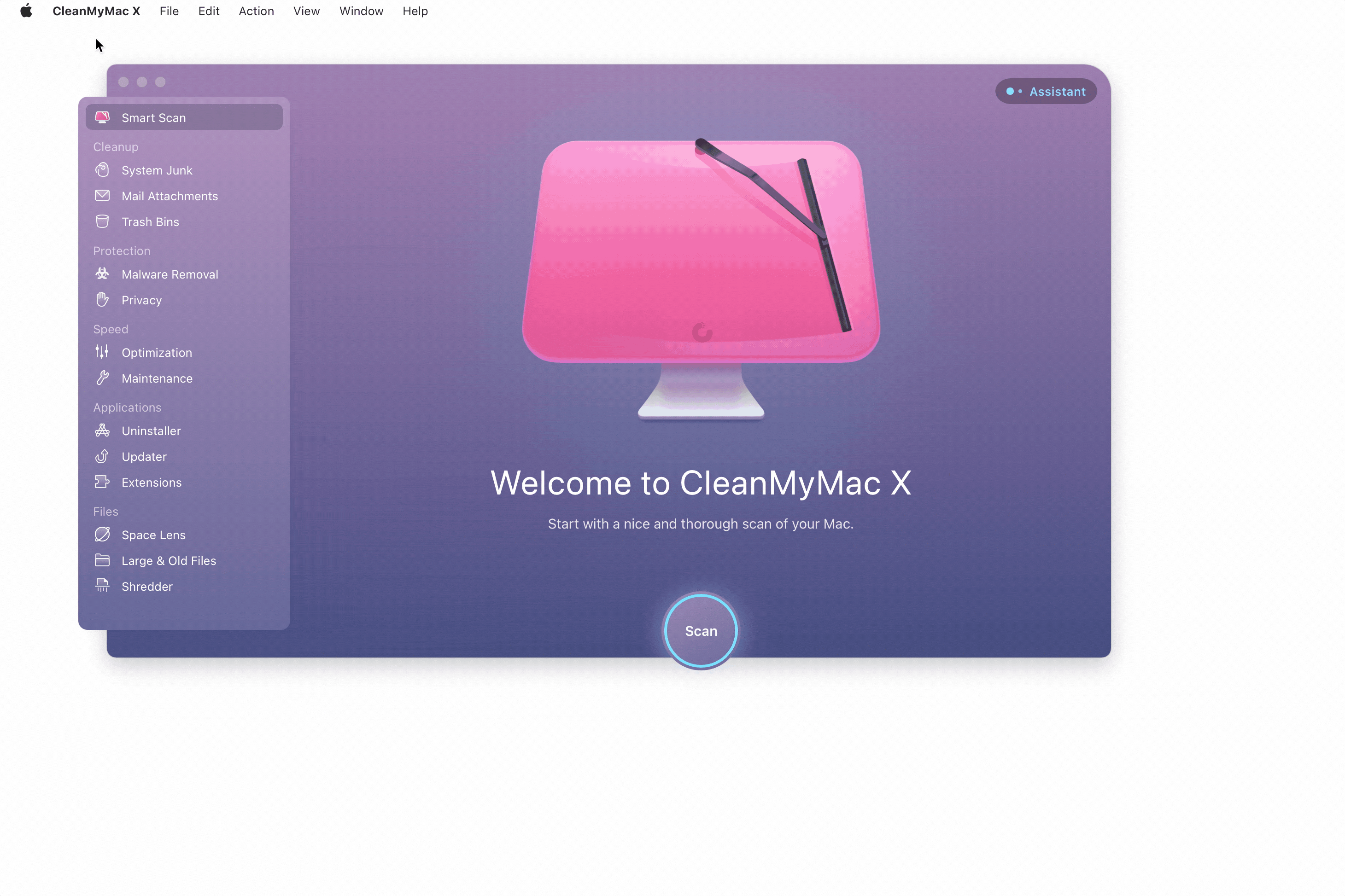 Even with notifications turned off, you can still use recommendations — just click the Assistant button in any module of CleanMyMac X.

Regular cleanups
The Assistant reminds you about regular cleanups once in a while to keep your Mac in good shape. You can disable these reminders in CleanMyMac X Preferences, on the Notifications tab.
Send us your feedback and suggestions so that we can make the Assistant even smarter.