CleanMyMac introduces Updater, a new tool that gathers the most recent versions of your apps in a single list and supplies them with description of changes.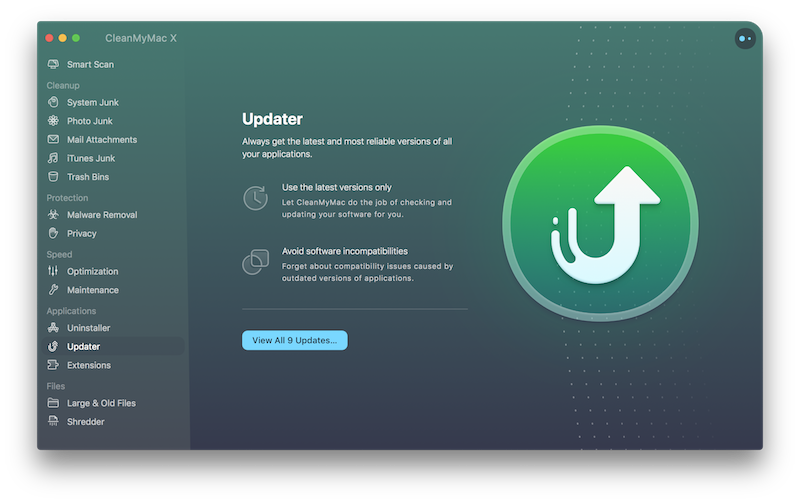 Get the newest app versions
When you switch to the module, it checks available updates for the installed apps and shows you the number of recent arrivals. Click View All Updates to check what's new.
Update applications
To update an application, follow these steps:
Open the Updater module.
Choose an app from the list of updates and look through the changes.
Click Update.
To update all your apps at once, do these:
Open the Updater module.

Click Select All above the list of apps to be updated.
Click Update.
Now you save your time on tracking new software version across multiple sources and find them all in CleanMyMac's Updater.