How to Delete Downloads on Mac
Deleting downloads on Mac can be a pain, because It involves two separate things: cleaning up your Downloads folder and then removing the downloads history from your browser. So, in short, you'll need to: find your Downloads folder, remove your downloads, clear your downloads history in your browser, and (finally) empty your Trash.
Easy Solution to Delete Downloads and Download History on Mac
However, if you're looking for a solution that makes clearing out your downloads (and your downloads history) simple, check out a cleaning utility like CleanMyMac X. It helps you clean up your Downloads folder and clears your downloads history with just a few clicks.
To reclaiming space by cleaning out the Downloads folder in few minutes, just:
Click Large & Old Files.
Scan your Mac and then select whatever you wish to remove.
Click "Clean."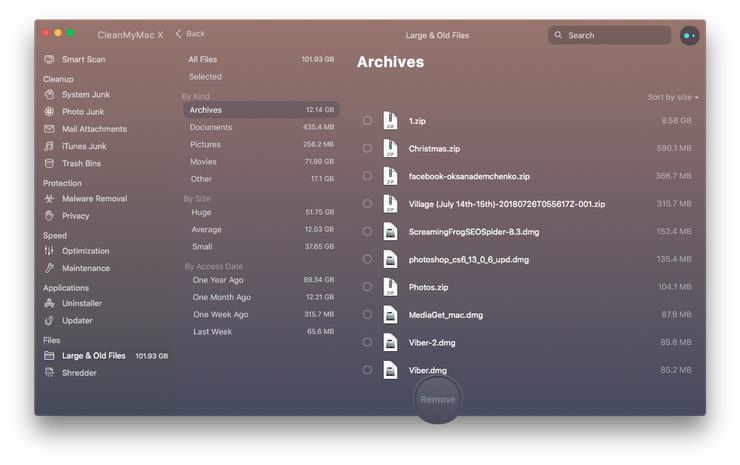 And you're done. As you can see, it's incredibly easy to remove your downloads on Mac with CleanMyMac X. And as for cleaning your downloads history:

Launch CleanMyMac X.
Click Privacy, in the left menu.
Select your browser and checkmark the "Downloads History" box.
Click "Remove."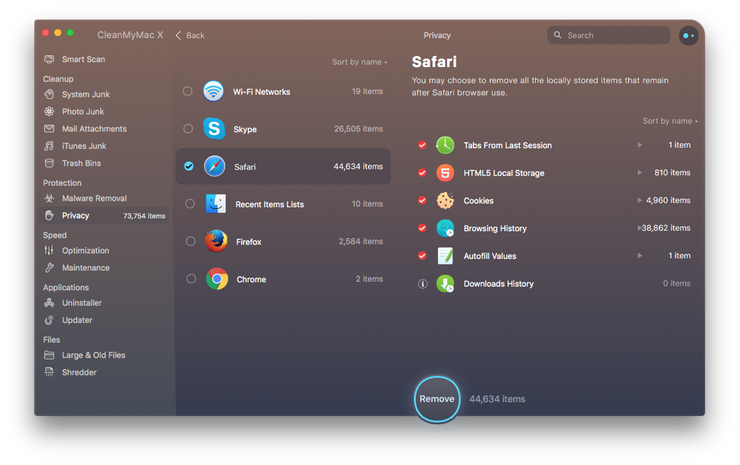 And voila — Your downloads and downloads history are clean. Not to mention, CleanMyMac X is an amazing, all-around tool for your Mac. It helps you clean up gigabytes of junk and makes the hardest of Mac OS X tasks incredibly simple.
But, if you'd still like to clean up your downloads and downloads history manually, just follow the steps below.
---
How to delete downloads on Mac directly
To find and delete downloads on your Mac:
Open Finder.
Press Cmd+Shift+G.
Type in:
~/
Double-click on the Downloads folder.
Here, you'll find all the downloads on your Mac, no matter what browser you use. Remove the downloads you want gone for extra space on your Mac. Once you're done deleting your downloads, it's time to clear the downloads history from the browser you use. Select the section below based on the browser you use.
---
How to clear downloads history in Chrome
To clear downloads history in Google Chrome browser manually:
Launch the Chrome browser.
Click History, in the menu bar.
Click "Show Full History."
Select "Clear browsing data…"
Select "the beginning of time…" for the time period you wish to erase.
Check the "Download history" box.
And finally, click "Clear browsing data."
---
How to clean downloads history in Safari
To clean downloads history in Safari browser:
Launch the Safari browser.
Click History, in the menu bar at the top of your screen.
Select on "Clear History and Website Data…"
Choose "all history" as the time range you wish to clean.
And finally, click on "Clear History."
---
How to remove downloads history in Firefox
To remove downloads history in Firefox directly:
Launch the Firefox browser.
Click on History, in the menu bar.
Select "Clear Recent History…"
Select "Everything" as the the time range to clean.
Click on the "Details" arrow.
Check the "Browsing & Download History" box.
Click on "Clear Now."
---
These might also interest you: