How to Delete Downloads on Mac
Deleting downloads on Mac can be a pain because It involves two separate things: cleaning up your Downloads folder and then removing the downloads history from your browser. So, in short, you'll need to: find your Downloads folder, remove your downloads, clear your downloads history in your browser, and (finally) empty your Trash.
---
How to delete downloads on Mac via Finder
Finder is the first place you should look for downloads in on your Mac. If you have a mountain of download files stored, it'd be smart to sort your items and see which of them are the heaviest.
Open Finder.
Press Cmd+Shift+G.
Type in: ~/
Open Downloads folder.
Righ-click anywhere in the window and select Use Groups.





Finder will then gather your downloads in groups such as Applications, PDF documents, Images, and others, so you can quickly look through them and delete files you don't need.
Then you can sort downloads by size: right-click in Finder, click Group By pop-up menu and choose Size.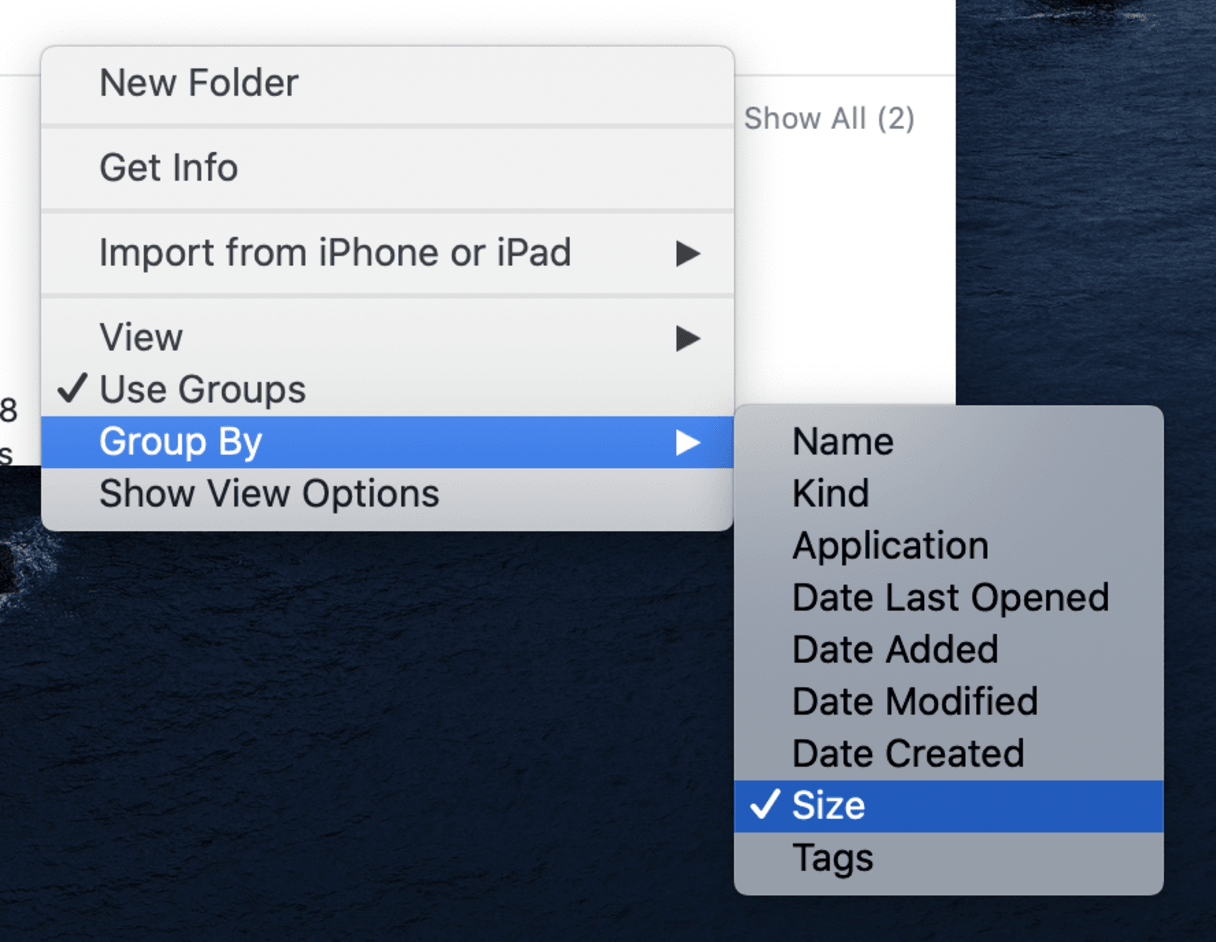 ---
How to delete downloads from software (e.g. Skype) which are hard to find
It can be a challenge to find the files you downloaded from different apps, such as Skype, on your Mac. By default, all the items you want to save go into the Downloads folder. But, if you have changed these settings, your files would be stored elsewhere. So, how to find those downloads on your Mac.
If you search for Skype downloads, here's how to locate them:
Open Skype.
Go to the Skype menu and choose Preferences.
Select Messaging from the list on the left.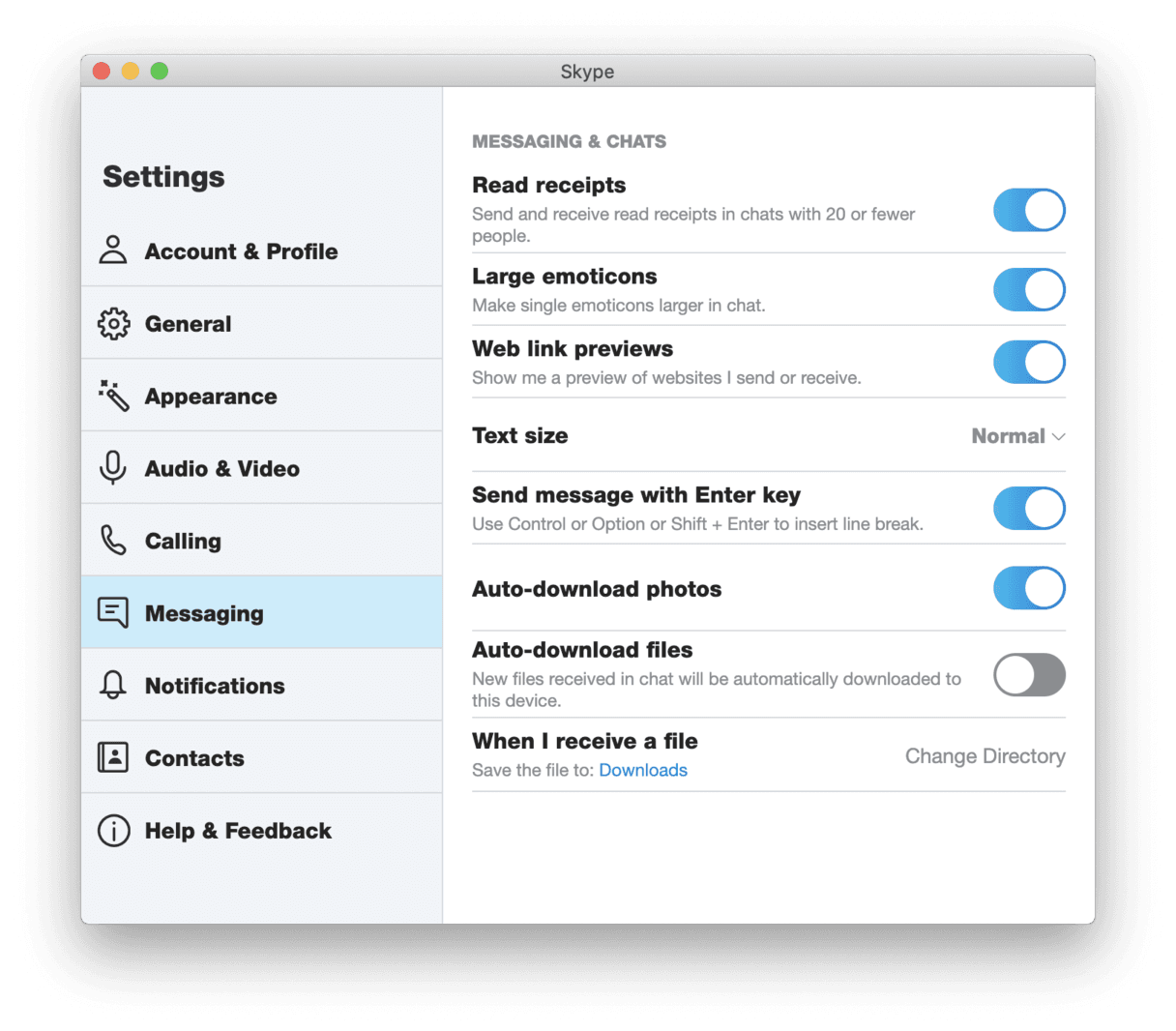 In the end, there's "When I receive a file" setting. It's set to Downloads, which means all files you download from Skype automatically go into this folder. Open it to locate the files Skype saved and delete them. You can change directory to save your Skype files elsewhere.
The pretty similar route applies to all other apps you save files from. For example, to find out the Slack downloads location, I opened the app and then navigated to its Preferences.

To make it easier to find files you saved, choose one download location for all your apps. You will eliminate clutter in lots of folders and will be able to delete many files at once.
Once you're done deleting your downloads, it's time to clear the downloads history from the browser you use. Select the section below based on the browser you use.
---
The easy solution to delete downloads and download history on Mac
However, if you're looking for a solution that makes clearing out your downloads (and your downloads history) simple, check out a cleaning utility like CleanMyMac X. It helps you clean up your Downloads folder and clears your download history with just a few clicks.
To reclaiming space by cleaning out the Downloads folder in a few minutes, just:
Click Large & Old Files.
Scan your Mac and then select whatever you wish to remove.
Click Remove.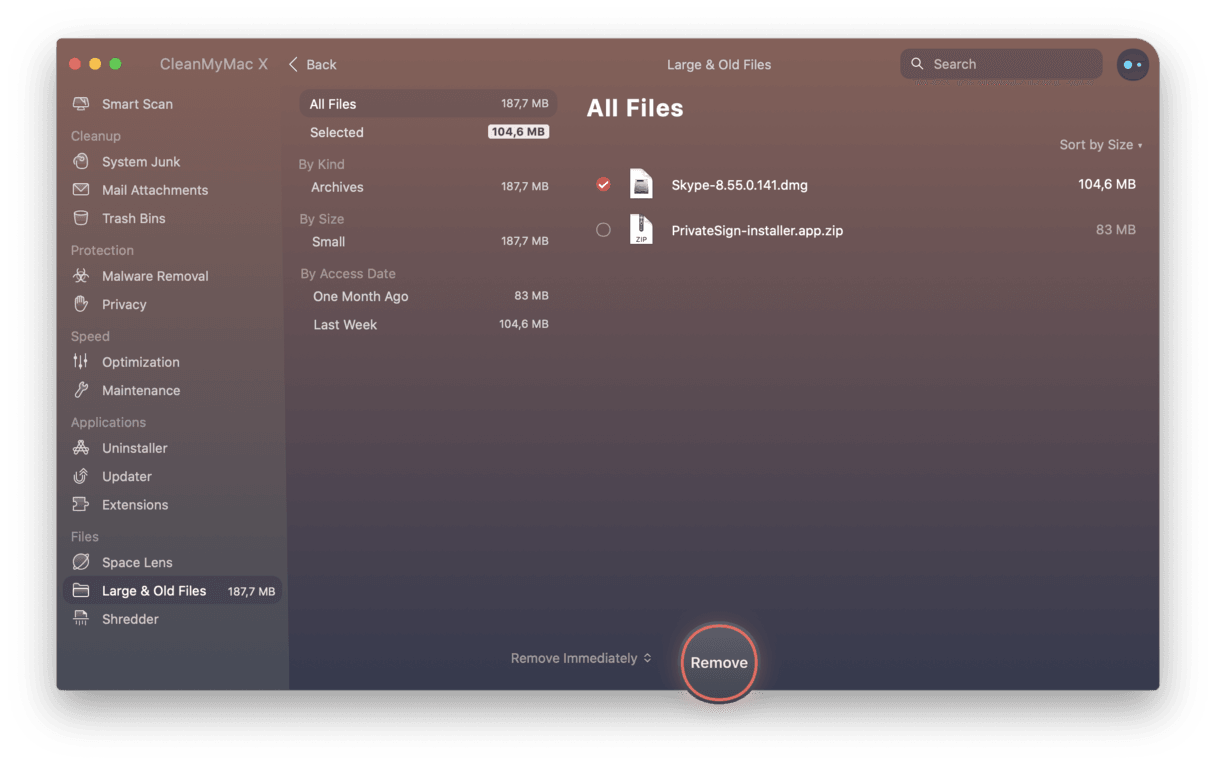 And you're done. As you can see, it's incredibly easy to remove your downloads on Mac with CleanMyMac X. And as for cleaning your downloads history:

Launch CleanMyMac X.
Click Privacy, in the left menu.
Select your browser and checkmark the "Downloads History" box.
Click Remove.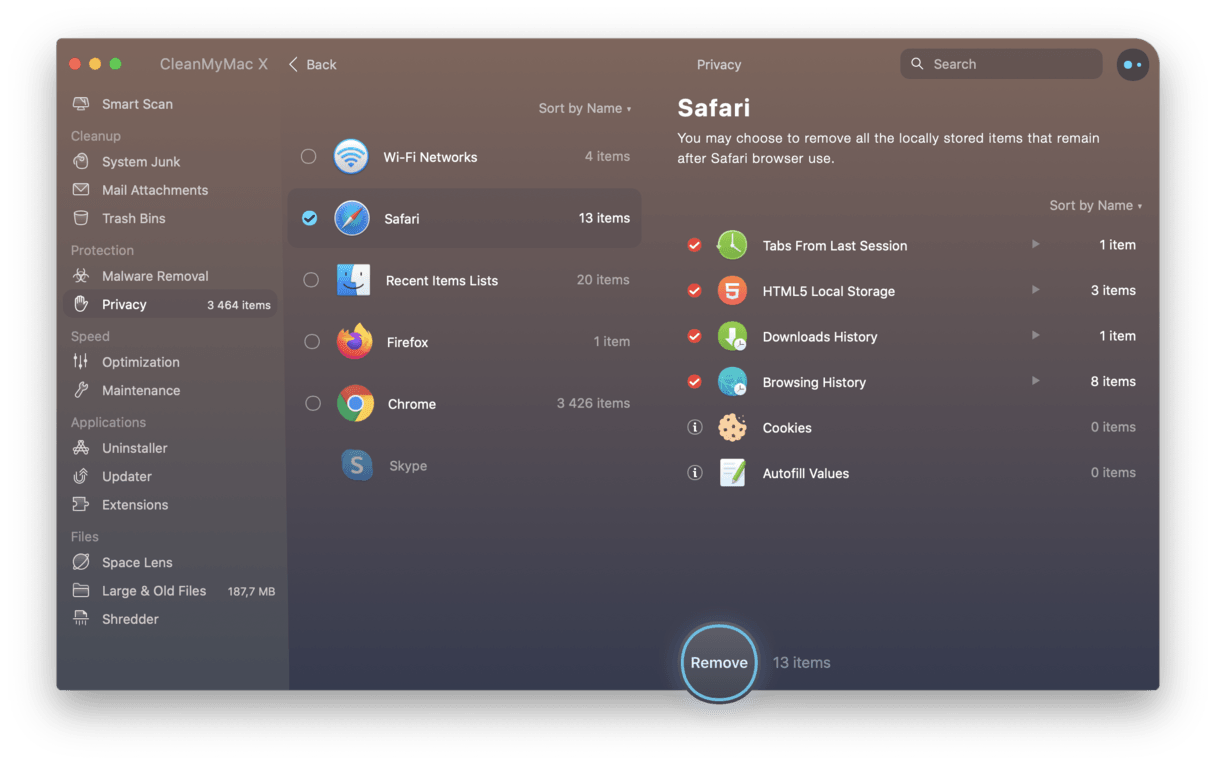 And voila — Your downloads and downloads history are clean. Not to mention, CleanMyMac X is an amazing, all-around tool for your Mac. It helps you clean up gigabytes of junk and makes the hardest of Mac OS X tasks incredibly simple.
But, if you'd still like to clean up your downloads and download history manually, just follow the steps below.
---
How to clear downloads history in Chrome
To clear downloads history in Google Chrome browser manually:
Launch the Chrome browser.
Type chrome://history/ in the search field and press Enter.
Select Clear browsing data.
Select the time range and check the "Download history" box.
Click Clear data.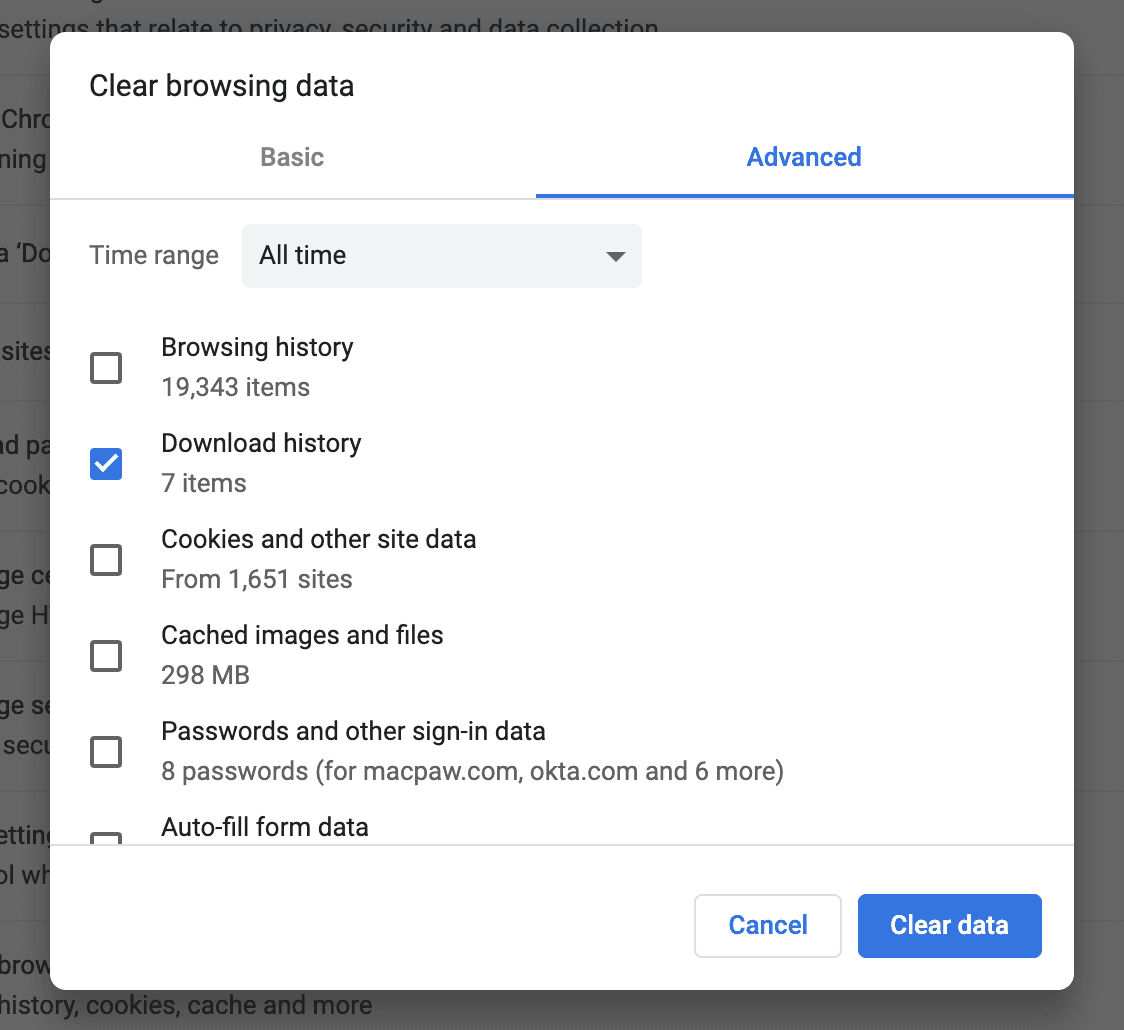 ---
How to clean downloads history in Safari
To clean downloads history in Safari browser:
Launch the Safari browser.
Click View in the menu bar and select Show Downloads.





Safari will show you all the files you downloaded. Press Clear to remove downloads history.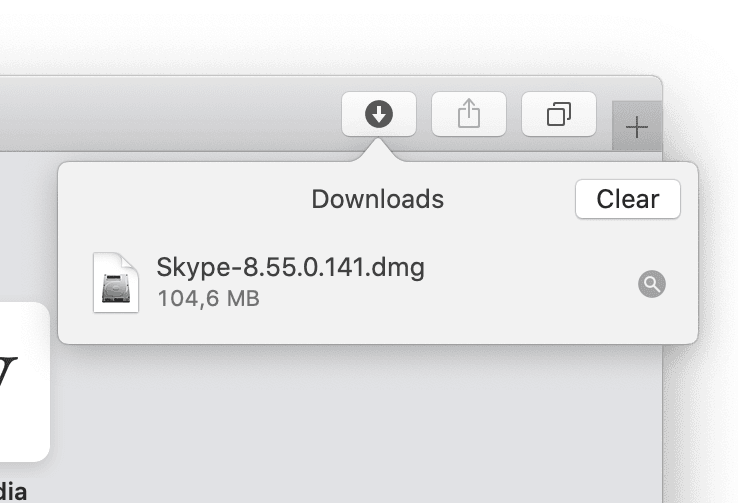 You can alternatively press the arrow down button (↓) to see and clear downloads.
---
How to remove downloads history in Firefox
To remove downloads history in Firefox directly:
Launch the Firefox browser.
Click History, in the menu bar.
Select Clear Recent History.
Select the time range.
Check the "Browsing & Download History" box.

Click Clear Now.
Now, your Mac is probably clean of old downloads that used to take space. Keeping your digital space tidy and organized will help you locate files faster and avoid clutter in your folders.
---
These might also interest you: