How to Lock a Folder on a Mac
You wouldn't wave around a printout of your W-2 or credit card statements in public, and not protecting the digital version of those files on your Mac is just as dangerous.
Criminals have become more sophisticated than ever. There's no telling if you're targeted, either, until it's too late and your bank account runs dry.
Spare yourself that pain. Taking care to lock, hide, and encrypt your files is a must in this day and age. Here are some of the best methods and programs to do just that. We'll start at the least advanced and secure, then we'll work our way to our number one pick for encrypting files on a Mac.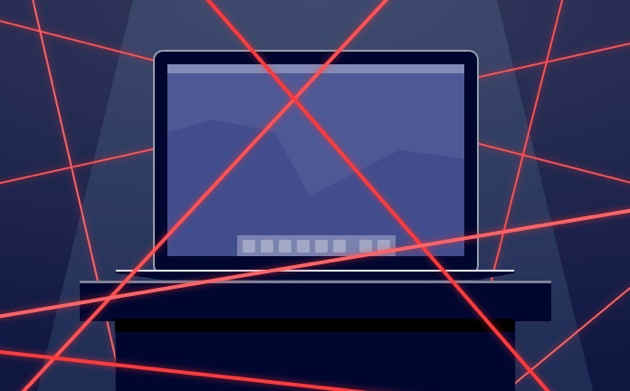 Note: Securing your folders can help protect your personal information if you lose your Mac or leave it unattended.
---
How to password protect and encrypt a folder: TOP apps
6. Disk Utility
Disk Utility is a free tool included on your Mac. The best part is that it's free. It does the bare minimum, so you're missing out on a lot of features from more advanced programs. Still, it's better than nothing.
That's where the pros end. For one, it can't encrypt or lock individual files, only folders. It's also completely devoid of bells and whistles, or any advanced features, some of which are critical if you want the best in encryption and protection.
But if you're just looking for something bare bones, and you need it free, this may work for you. Just don't expect it to simplify things, offer support, or take things to the next level.
---
5. Concealer
With Concealer you can drag and drop the files you wish to encrypt into the program, and it then transfers them to a protected file library. It's got great organizational tools, and it keeps file sizes small.
The only problem is it takes a little while to encrypt files — more so than other applications on the market.
If you need to protect files regularly, or if you have several that need to be encrypted right now, you might save time with another option.
---
4. Espionage 3
Espionage 3 offers great encryption and a simple interface.
It also offers some unique features like "Plausible Deniability." That's a kind of B-plan for handling hackers who somehow get past your encryption. The program offers up fake folders and files to convince the attacking party that they cracked your system.
While neat, it's not as necessary as features that it lacks, such as a digital file shredder to permanently delete files from your system. At $30, it's also the most expensive of your options on the list.
---
3. Protect Files
Fast, fast, fast. That's Protect Files' number one selling point.
Unfortunately, it's limited beyond that aspect. It doesn't organize your files, it doesn't protect your passwords, and there's no file shredder. Also, some find the support lacking because you must use the company's ticket system if you need direct contact.
On the plus side, because it's so straightforward, the interface is easy to use. Even so, at $19.95 you may want more bang for your buck than just speed alone.
---
2. Data Guardian 3
Data Guardian 3 is perfect for those who also use a PC, because it's one of the only top-tier apps that are available for both systems, which means it offers great cross compatibility.
Unfortunately, it doesn't use the absolute best encryption in the industry — AES 256-bit — and instead uses Blowfish 448-bit encryption. While its encryption is strong, it's not at the level of AES 256. So, that's a major setback. Pair that with the fact that it doesn't have a file shredder, and Data Guardian 3 falls lower and lower on the list for Mac encryption and protection needs.
Still, if cross-compatibility with a PC you own is of utmost importance, give it a look.
---
1. Hider 2
Hider 2 is an elegant, sophisticated option. The level of security and the amount of features it brings to the table is impressive, considering that it costs under $20.
Not only does it use top-of-the-line AES-256 encryption to protect your data when hiding, it offers password protection of files and folders to make things easier and more secure. And, you only have to enter one password for the "vault." From there, you can access all of your files.
You can even categorize your many folders and files to easily find them within your vault. What's more, it's one of few programs for Macs that feature a file shredder option, which deletes unwanted files permanently off your drive.
To top it off, you can protect an external drive in the same way, continuing to provide security away from the computer.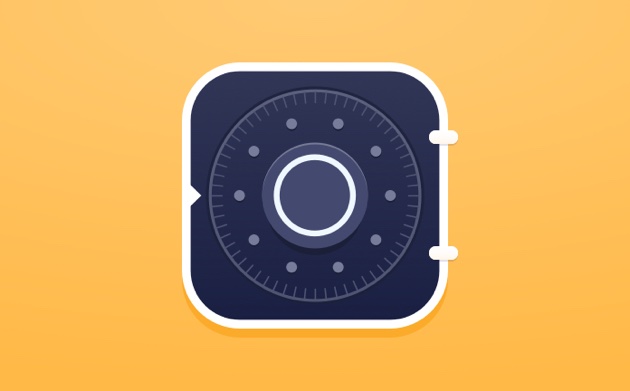 How to keep your data safe: In Conclusion
It's easy to think you're safe because you can't see the criminal in the digital age. But they're out there. Now, knowing how to set password for folders and docs, you'll be ready.
All of these methods and applications have their merits. If you can't or don't want to spend any money at all to protect your Mac, the disk utility that comes with it is probably your best bet.
But if you're looking to upgrade to really protect your assets, Hider 2 is tough to beat with its extensive features.