How to fix a Mac stuck on loading screen problem?
Most of the time, a Mac, whether you have a MacBook Air or Pro, or another device, is a reliable piece of kit. But at times, a Mac can act out in unexpected ways, such as getting stuck on the loading screen.
Now if this happens, you don't need to worry. There are ways to fix it, as this article explains. One of the reasons a Mac can get stuck on a loading screen is following a macOS update, which means there is a wide number of solutions. We have covered some of the most common fixes in this article.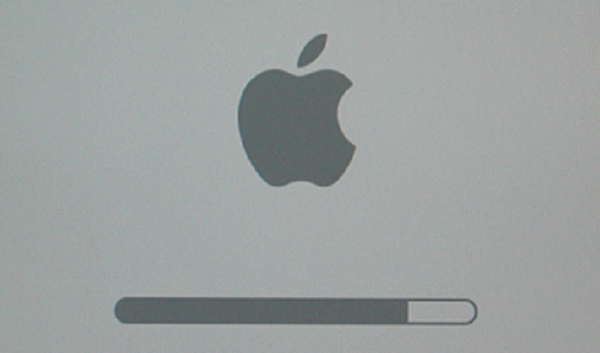 How to fix a Mac stuck on the loading screen?
#1: Rest the SMC
So the first solution to this problem is to reset your Mac's SMC. If your MacBook is stuck on the loading screen, this should hopefully solve the problem. But don't worry if not, there are several other fixes that can be tried in this article.
To rest a Mac's SMC, follow these steps:
Shut the Mac down, usually by pressing the power button
Now press the Shift, Control, Option keys at the same time
Then while still pressing those keys, hold the Power button at the same time for 10 seconds
Finally, release all of the keys at the same time and then press the Power button again to start the Mac for a second time.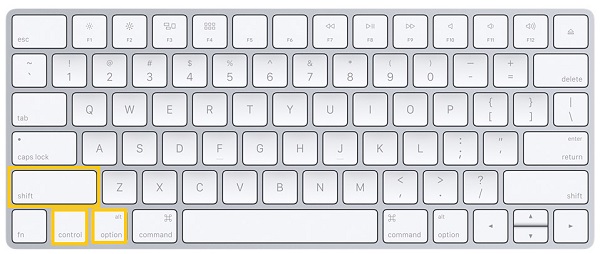 If that doesn't work, we recommend repairing disk permissions.
#2: Repair Disk Permissions
Click on Maintenance from the left sidebar menu;
Check the box next to Repair Disk Permissions;
Click Run.
CleanMyMac X will do the same heavy lifting of Disk Utility, without you needing to manually attempt to search through every disk permission and fix the ones that are broken and not working as they should. It will automatically detect which are broken and fix them.
Once that scan is complete, it's worth closing your Mac down and starting it up again. Everything should be running as expected and as good as new.
Depending on which Mac you have, and how new it is, or which macOS it's running, you might still have the familiar Mac startup chime. Did you realize that this is a registered trademark and has been featured in movies and songs? Any Mac produced between 1998 and 2016 has the same startup chime as the first iMac G3. It's an F-sharp major chord, created to move away from earlier versions of the chime that was too easily associated with computers crashing and death chimes.
In 2016, Apple removed the chime sound from operating systems and soon removed reference to the noise. For those with older Mac's or older operating systems, you might still hear the original startup chime; although it will soon be consigned to museums as more people upgrade Mac's and systems.
However, we know startup chimes won't solve the problem if your Mac is still not booting up as it should. Here are a few more ways you can fix this.
#3: Reset the NVRAM
Shut the Mac down, usually by pressing the power button;
Now press the Command, Option, R, P keys for at least 20 seconds (sometimes 30 might produce better results);
Your Mac should restart automatically and if it gets past the loading screen then the problem is solved. It's still worth repairing disk permissions and conducting some extra maintenance to make sure it's working as you need it.
#4: Startup in Recovery Mode
Another solution for this problem is to use the Recovery Mode.
Press the Power button to switch your Mac on
Straight away, press the Command and R keys;
The Apple logo or a spinning globe should show up;
A macOS Utilities window should appear automatically;
Click on Disk Utility
Disk Utility should repair any broken disk permissions
Assuming one of the above solutions has worked, wonderful! You should be able to login to your Mac and start seeing how to ensure this doesn't happen again and tidy anything up that is causing your Mac to slow down.
Delete system junk
One way to unfreeze your Mac is to clear out system junk that's causing system glitches. Follow these steps to get it fixed:

Click on the Systems Junk tab
Once your systems have been scanned, you can safely delete anything taking up space and slowing your Mac down.
Additionally, click on the Maintenance tab and choose "Run Maintenance scripts." This command fixes various errors and makes a Mac run smoother.

Your Mac is an essential piece of kit. With the right tools to look after it, you can be confident that it will keep working at peak performance for as long as possible.