Malicious apps can be rather hard to pin down. If you want your Mac to stay malware-free at all times, you should perform periodic checkups.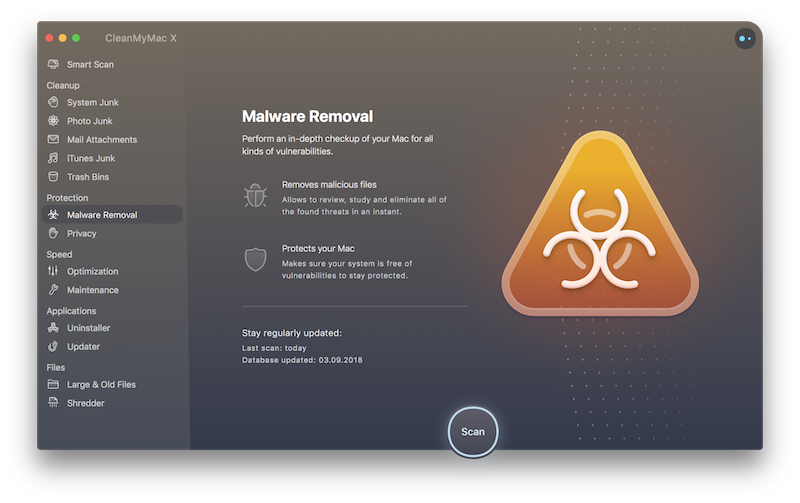 Find and remove malicious files
Scan: Navigate to the Malware Removal module and click Scan.
Review summary: Look through a brief list of harmful items.
NOTE
CleanMyMac automatically selects for removal all detected threats.
Start quick cleanup: Hit Clean at the bottom of the window.
Or, switch to the detailed results and check the full list of found threats.

Start the cleanup: Click Remove.
Discover your cleanup list
The Malware Removal module scans your system for vulnerabilities and hazards like adware, viruses, spyware, and cryptocurrency miners. If CleanMyMac notices something suspicious, it offers immediate removal.
CleanMyMac's malware database is updated regularly along with its Safety Database to keep all dangers away from your Mac.