Hider 2 always stores your confidential files in the corresponding secure vaults on the same drives the files came from.
Follow the steps below to create a secure vault on any of your external drives:
1. Connect the desired drive to your Mac.
2. Add any of its files into Hider 2.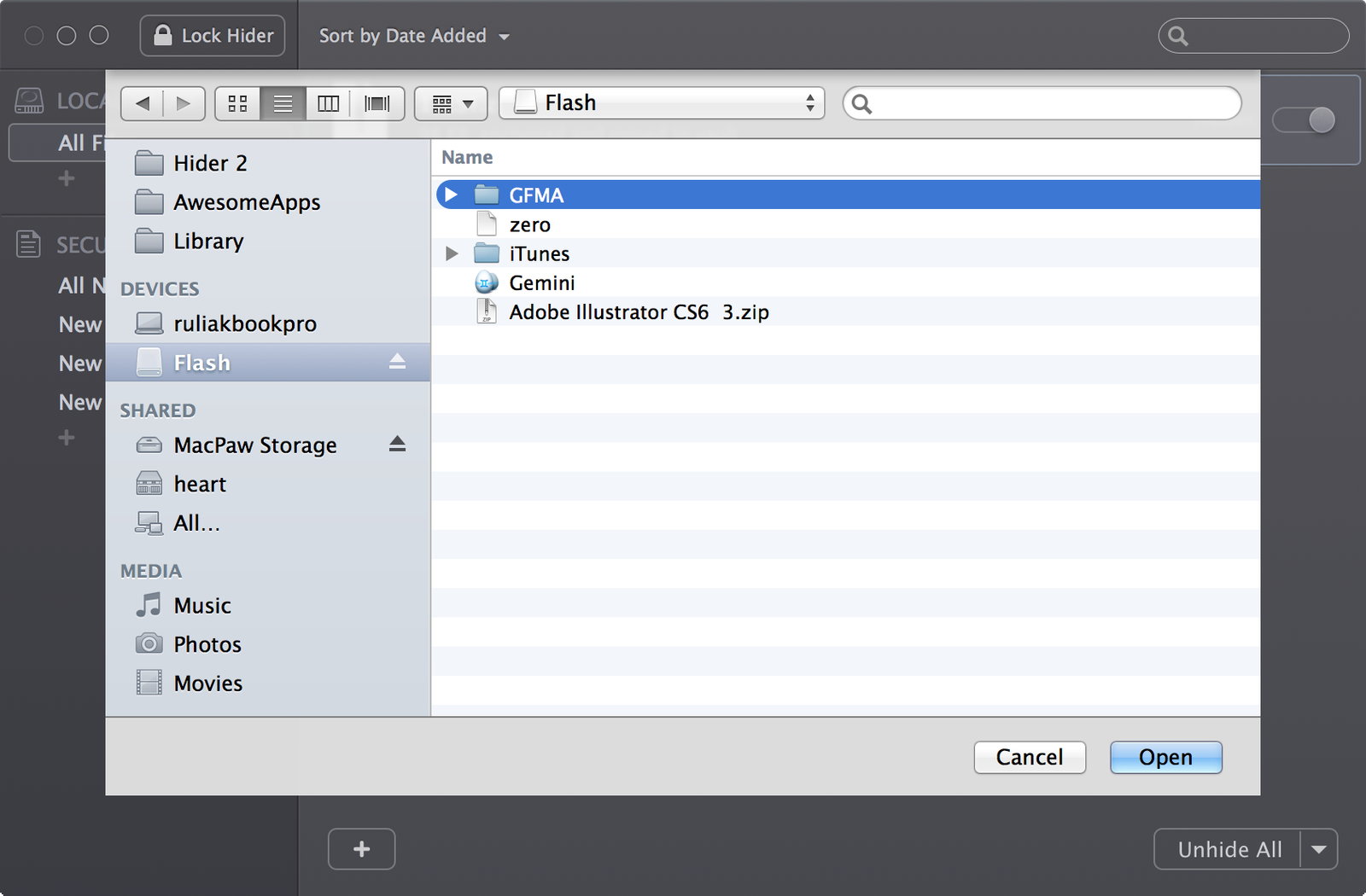 Hider 2 will automatically offer to create a secure vault on the corresponding drive and list this drive in its left bar: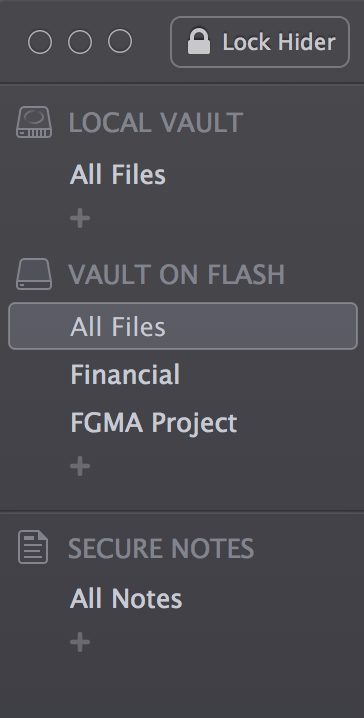 Hider 2 assigns the same Hider 2 password to all of your vaults on external drives. If you change the main Hider 2 password while such vaults are disconnected, they will remain locked with your previous password.
You may organize items in external drive vaults the same way you work with your Local Vault. Take advantage of custom groups and Finder tags if needed. Items from your external drive vaults can be unhidden on other Macs using Hider 2 if you know the original passwords to these vaults.