Hider 2 provides you with two really handy 'invisible' features, carried out via global keyboard shortcuts. These are:
1. Shortcut for hiding of all files, listed in Hider (Ctrl+Cmd+H).
Using this shortcut will hide all the currently visible items without even bringing up Hider 2 interface on your screen.
2. Shortcut for Hider Lock (Ctrl+Cmd+L).
This shortcut will lock Hider 2 so that all of its files become unavailable to anyone.
The interface of the application won't be shown too.
You may edit Hider 2 shortcuts from the corresponding tab of Hider 2 Preferences: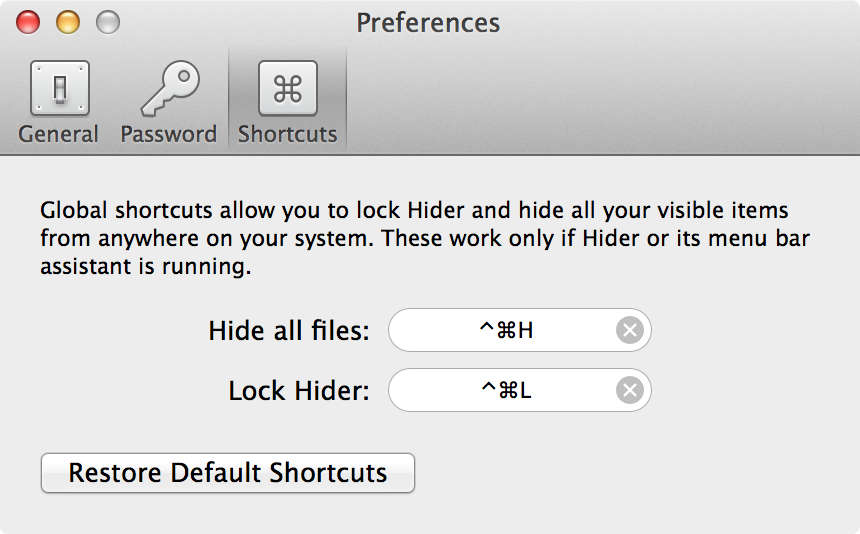 Note that Hider 2 keyboard shortcuts will only work if the main application or Hider 2 menu bar Assistant are currently active.