Hider 2 provides a convenient method of storing and editing confidential text data without having to hide it in separate text documents.
The Secret Notes functionality is available as the last item in the left bar from the very moment you start using Hider: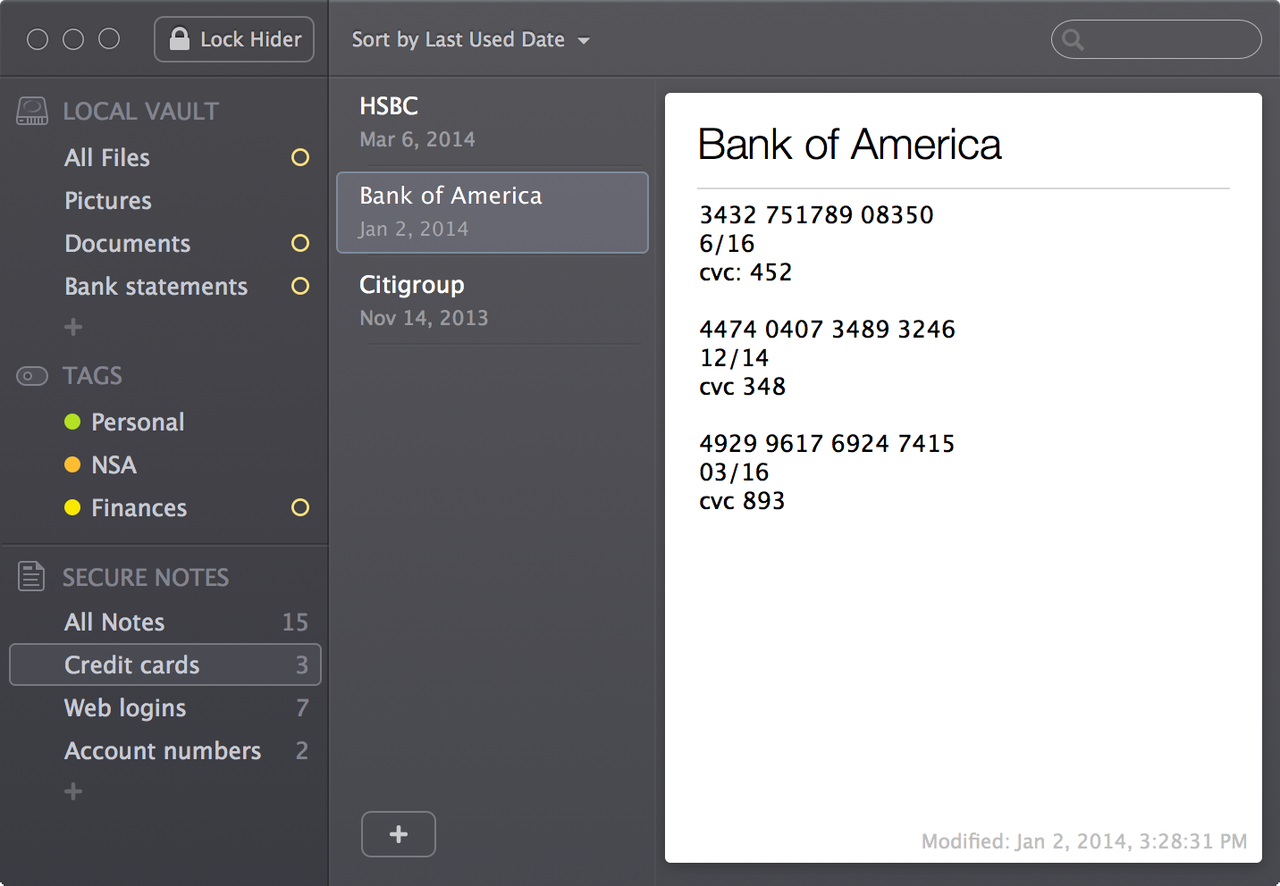 Click the '+' button at the bottom of the screen to create your first note.
The main attributes of every note is a title and the actual content. Creation and last modification dates are saved automatically.
Similarly to file grouping in your Local Vault, you may also create groups of Secure Notes: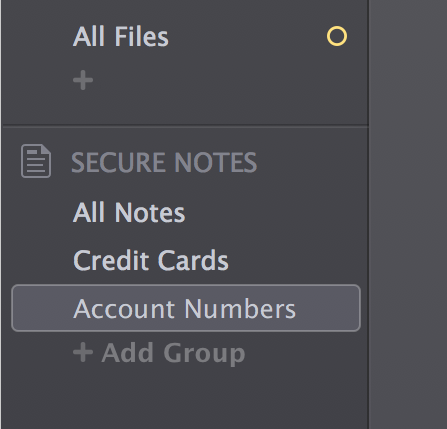 Sorting by key attributes and search through notes content is always available from the top toolbar of the application:

Secure Notes are being edited and hidden in encrypted form within Hider 2. You don't need to hide or unhide them as they are only available within the application interface. You can, however, copy the contents of your secure notes at any time and use them in any other applications if needed.