Clean Installing OS X Mavericks | The three things you should do when clean installing OS X Mavericks
Those who still rely on good ol' OS X Mavericks know it's fantastic. There are so many things you can do with it and it operates flawlessly. So if you're looking to give your Mac a fresh start with just a classic Mac OS X and nothing else, a clean install is the best option for you.
To clean install OS X Mavericks on your Mac, there are three things you should do. First, you should clean up your Mac from old baggage — system files that have piled up over time. Once it's all cleaned up, the second thing you should do is backup your newly cleaned Mac. And finally, after doing a backup, you can clean install OS X Mavericks.

We've got the steps outlined below, so let's get to it.



Step 1: Clean up old caches on your current Mac OS X
Outdated cache files are a common source for various software conflicts. Having cleaned them, you may discover about 3 GB of newly freed space previously taken by junk. Also, old caches may interfere with your new Mavericks installation, so this step is rather essential.
Cleaning can be done either manually or using a dedicated app. If you don't want to spend the next 30-50 minutes on repetitive clicking and typing, jump right to the automatic solution further down.
The manual way to remove old user caches:
Click on a Finder window and choose "Go to Folder" in the Go menu.
Type in ~/Library/Caches and click Enter to go open the folder.
Go through each of the folders and remove their contents.|
Note: Do not remove the folders themselves, just their insides.
Next off, do the same steps, but now replace...
~/Library/Caches with…   /Library/Caches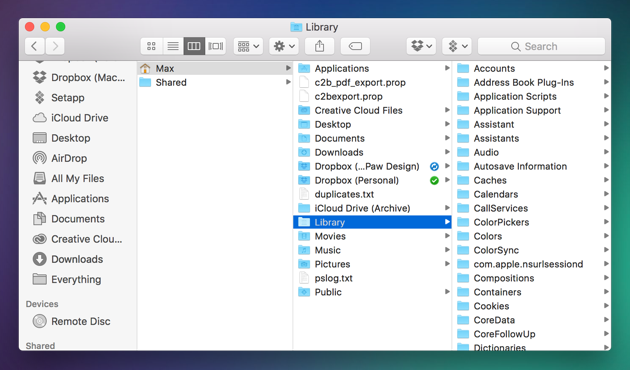 Automatic solution for system junk cleanup
There are many apps for a quick Mac clean up, and our favorite is CleanMyMac as it's most user-friendly of all. It scans your hard drive for old caches and app leftovers so you can remove all the unnecessary files in a minute or two. A brand new OS X Mavericks feels better on a clean computer.
CleanMyMac is available for a free download here
Launch CleanMyMac 3.
Click Scan.
Click Remove.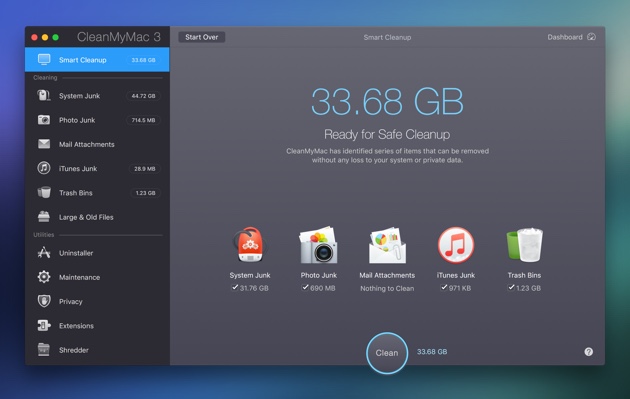 And you're done. If you want to clean up more junk on your Mac, go through each of the modules located on the left side of the app. It'll help you clear out gigabytes of junk that you probably didn't even realize was there. Once you've finished cleaning up, head to the next step.

Step 2: Back up your Mac
Before you can start clean installing OS X Mavericks, you should back up your Mac. Note: If you don't do this step, you will not be able to recover files, nor restore anything if something goes wrong. To back up your Mac:
Open an app called Time Machine.
Click "Select Disk."
Select where you wish to save your files (an external drive works best, Apple Time Capsule is a safe bet).
Click "On" on the left-hand side of the screen to turn Time Machine on.
On the right, under the name of the storage device, there are three lines that say, "Oldest backup," "Latest backup," and "Next backup." Your backup should be scheduled within the next 5 minutes.
Don't want to wait? In the menu bar at the top of your screen, a few icons left of the Date & Time, click on the "arrow clock" icon and select "Back Up Now."

Step 3: Clean Install OS X Mavericks
You will need 3 essential things:
The OS X Mavericks Installer (downloaded on the App Store)
The backup of your old system
A Startup drive to install OS X on
Once it's all prepared, it's time to clean install Mavericks. Follow the steps below:
Create a bootable drive using a USB for OS X Mavericks. Don't know how? LifeWire has a nice little article on how to create one.
Plug in your bootable USB drive and Restart your Mac while holding the Option key. Make sure to keep it pressed down!
When it restarts, you'll have a few options. Choose your USB Installer.
Next, select the Disk Utility option.
In the window, at the top of the left bar, select your Mac's Main Drive.
Next, to the First Aid button at the top, click the Erase button. 
Now, near the center of the window, select the Format drop-down list and select "Mac OS X Extended (Journaled)" as the type.
Click Erase (this will erase your main drive) and allow time for the drive to format.
When it's finished, close out Disk Utility and select "Install OS X" from the menu.
Select your main drive and install an amazing OS X Mavericks on it. 
Follow the install instructions and enjoy your newly clean-installed OS X Mavericks.
---
These might also interest you:
---